Non-Surgical Nose Job Treatment overview
The 10 minute non-surgical nose job is a fantastic alternative to surgical rhinoplasty. The risks that come with surgery are eliminated, recovery time is dramatically reduced, and the cost is significantly lower.
The process involves injecting small amounts of dermal filler around the nose, immediately altering the size, shape and overall appearance. The results are instant, and there is little downtime, no general anaesthetic and no prolonged healing associated with the traditional nose jobs.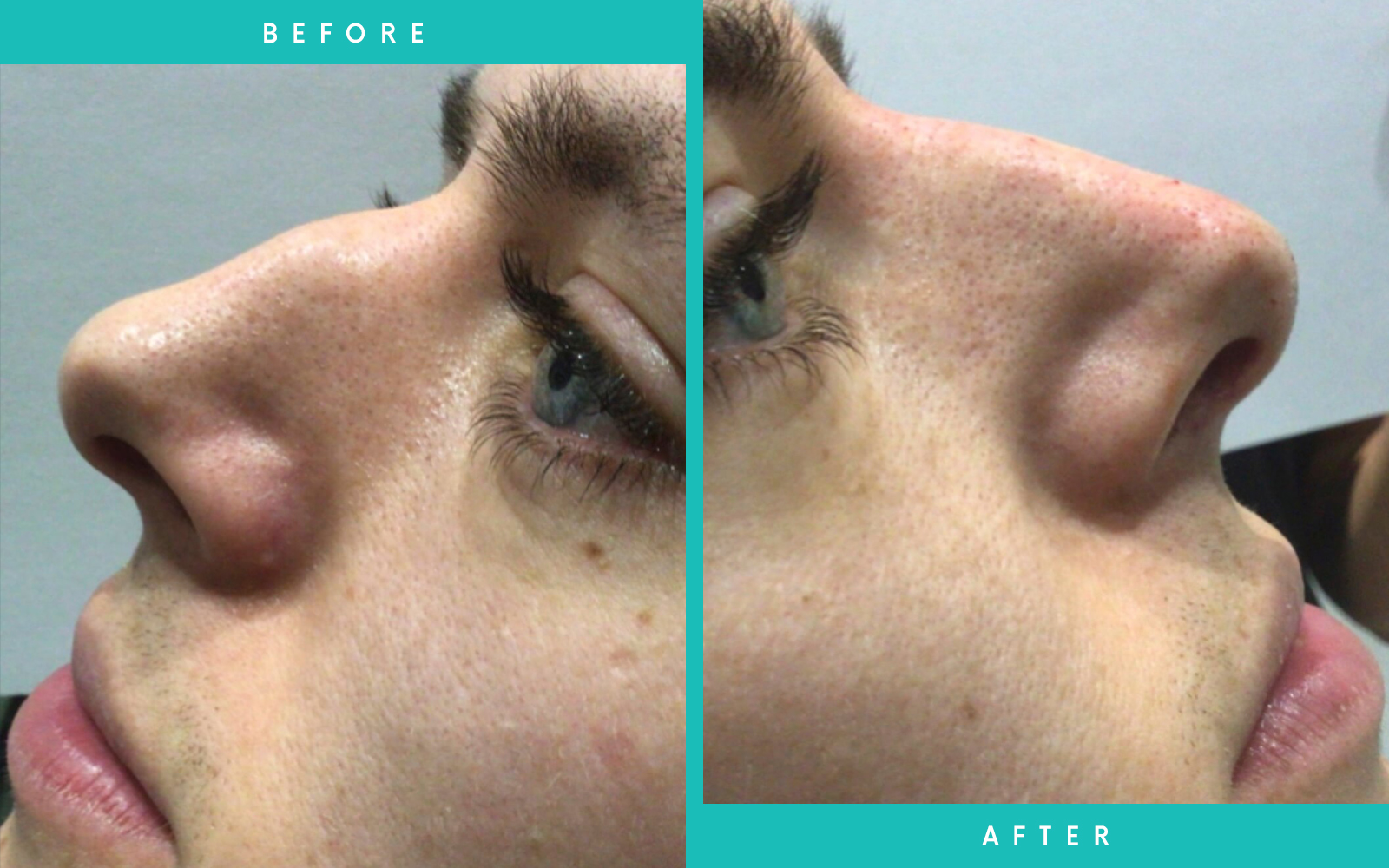 Adam's Story
After years of being unhappy with the shape of his nose, Adam came to Lasaderm with the hopes of improving its appearance. His concerns focused primarily on his nose from the side profile. As is extremely common, Adam's nose featured a 'bump' towards the top of the bridge. He wanted to diminish the appearance of this in order to enhance the overall appearance of this face.
Watch his story in the video below.
Client Feedback
"The non-surgical nose job is something I have wanted ever since I knew you could have enhancement without going under the knife. It's so subtle but so different at the same time. I'm really pleased with the treatment! It was completely pain-free, and I'm really happy with the results!"
Interested in a Non-Surgical Nose Job with LasaDerm?
If the non-surgical nose job is a treatment you are interested in, explore further details of the procedure here. Alternatively, contact us to begin your journey!
Before And After Photos
Find Out More About Non-surgical Nose Jobs