Laser Hair Removal
Constantly removing your hair using wax methods or a razor can cause rashes to occur and discomfort of the skin; this can be even worse for those with skin conditions. Laser hair removal in Aylesbury allows you to remove any unwanted hair for smooth and glossy skin all year round without the negative side effects of shaving.
Men
Reaching your back to remove hair can be a hard task to complete without a helping hand, and that's where LasaDerm comes in. Our professional and experienced team can help you to remove all unwanted hair from not only your back but also your ears and hairline. Once your treatments have been finished, you can enjoy smooth skin with the occasional hair removal top-up.
See Treatment
Women
Having obvious hair in an unwanted location, such as your upper lip, can cause a lack of confidence for many women. Instead of wasting money on constantly shaving or waxing, why not consider laser hair removal? With just a few sessions, you can see noticeable results and a reduction in hair, allowing you to get your legs out without having to worry whether you remembered to shave them.
See Treatment
Face Treatments
Various face treatments can help you to feel good in your own skin by making your skin glow and removing those unwanted fine lines and wrinkles. With LasaDerm you can find the ideal treatment for your required outcome.
Thread Facelift
Our thread facelift in Aylesbury can help to soften the skin and bring a plump look to take years off your appearance.
See Treatment
Face Thread Veins
Veins on the face can cause a lack of confidence, but can easily be removed through professional treatments for face thread veins in Aylesbury.
See Treatment
Facial For Redness
Redness is most commonly caused by Rosacea, giving an almost acne appearance to the skin. Our facial for redness in Aylesbury can help reduce the appearance of redness.
See Treatment
Fat Loss Treatment
LasaDerm has years of experience in providing clients with fat loss treatments in Aylesbury, helping them to achieve their perfect figure and feel confident in themselves. Whether you opt to melt or freeze your fat, our professionals can help you define your curves to improve your confidence.
Fat Melting
Most commonly known as liposuction, LasaDerm specialises in fat melting in Aylesbury, helping clients to achieve their dream figure.
See Treatment
Fat Freezing
An alternative method to fat melting, fat freezing in Aylesbury can help you to remove excess fat and define your curves to boost your confidence.
See Treatment
Hair Loss Treatment
Hair has a significant impact on the way that we feel and present ourselves and when we don't feel confident in our appearance, we can struggle to present ourselves as radiant and youthful. For this reason, LasaDerm provides hair loss treatment in Aylesbury to help all clients boost their confidence with non-surgical treatments. Our professional technicians can help you to draw out the lines of your hair to perfect your treatment results, providing you with thicker and fuller hair.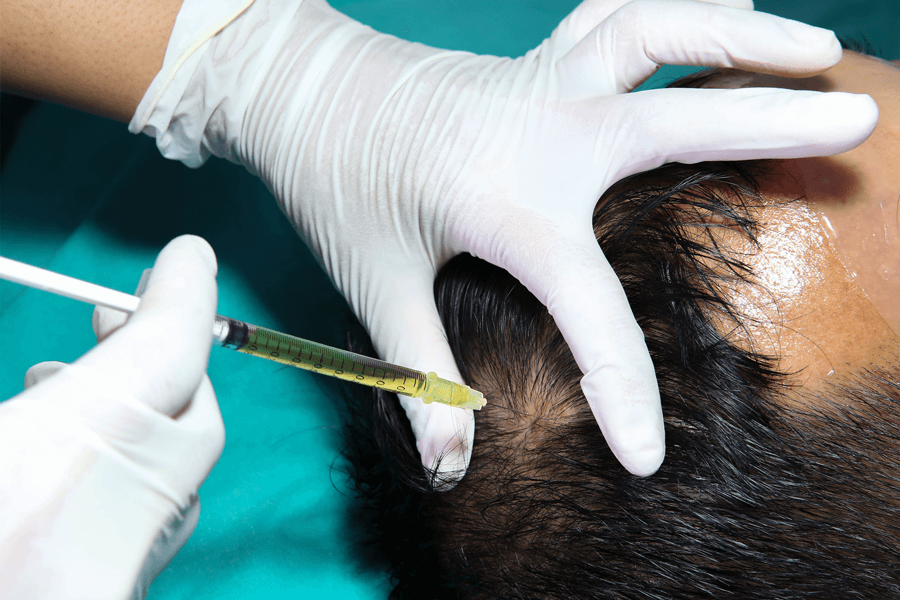 Mole Removal
Non-cancerous moles are exceptionally easy to remove through a mole removal in Aylesbury. The treatment takes little time to complete, and you can hardly see a scar from where the mole was located once it has been removed. Mole removals are exceptionally ideal for those that have a mole in an uncomfortable area, such as the trouser line.
See Treatment
Cyst Removal
Cysts, particularly those on the face, can cause embarrassment as well as discomfort. However, with a simple cyst removal in Aylesbury, you can get rid of those annoying, uncomfortable and unattractive cysts. Our professional team have years of experience in removal and are more than happy to discuss the various options available as well as how the procedure will be carried out.
See Treatment
Why Choose LasaDerm?
Here at LasaDerm, we have many years of experience and have collectively provided professional treatments for a whole host of different client requirements. With our expert knowledge, we can tailor treatments to the final look that you are aiming for.
Guaranteed Customer Satisfaction
Highly Trained Cosmetic Doctors
Successful Results
Bespoke Treatment Plans
Friendly Atmosphere
Customer Testimonial
"Thank you to the fantastic team at LasadDrm for never failing to provide me with the best treatments I have ever had. I regularly get botox and lip fillers, and I am always thrilled with my results, I wouldn't go anywhere else!"
Olivia Robertson
12th November 2021
–>