Laser Hair Removal
Whether you are tired of having to shave your legs every day or are embarrassed about hair growth in a specific area, then the LasaDerm team can lend you a helping hand through our laser hair removal in Bedford. This treatment can be completed in various areas of the body and provide exceptional results.
Men
Laser hair removal can be completed on the ears, hairline, back and more to give you a smooth and hairless appearance on the body. Gone are the days where you have to ask for assistance or try to look in the mirror to shave your back, and instead, you can now enjoy a hair-free body with specialist advice and treatment. You will only need a few sessions to ensure that the hair does not grow back, with a regular top-up once a year if not longer.
See Treatment
Women
Embarrassing top lip hair and painful waxing can lead to discomfort and lack of confidence. That's where LasaDerm and our laser hair removal treatment comes in handy, as you can tailor your treatment to you and your hair. For example, if you wish to have your top lip lasered, then you will require far fewer sessions that a bikini line hair removal. Instead of having your hair waxed every couple of weeks, why not consider laser hair removal with the team?
See Treatment
Face Treatments
A variety of face treatments are available when visiting LasaDerm, and you can find the perfect treatment to reduce the appearance of fine lines and enhance the features that you already have. Book in a consultation with our team to design a treatment that works towards achieving your dream look.
Thread Facelift
One of the easiest ways to achieve your dream look without having to go under the knife is with our thread facelift in Bedford.
See Treatment
Face Thread Veins
Our treatment of face thread veins in Bedford can ensure that you feel good about the way you look, improving your confidence.
See Treatment
Facial For Redness
Stop putting excessive amounts of makeup over your skin to hide redness, and instead speak to our team about our facial for redness in Bedford.
See Treatment
Fat Loss Treatment
If you are looking for specialist fat loss treatment in Bedford, then the LasaDerm team can lend you a helping hand. Our professional team have experience in providing clients with the perfect fat loss treatment in Bedford catered to their needs.
Fat Melting
Sculpt your body and create the image of your dreams with specialist and highly sort after fat melting in Bedford.
See Treatment
Fat Freezing
Fat freezing in Bedford can help you to remove excess fat from areas in which you wish to further define your figure.
See Treatment
Hair Loss Treatment
When you're lacking in confidence due to hair loss, home remedies and store-bought products can do little to help. However, with LasaDerm's hair loss treatment in Bedford, you can gain back your confidence as well as your hair. This treatment makes your hair thicker and fuller, promoting further growth to help with balding spots and finer areas.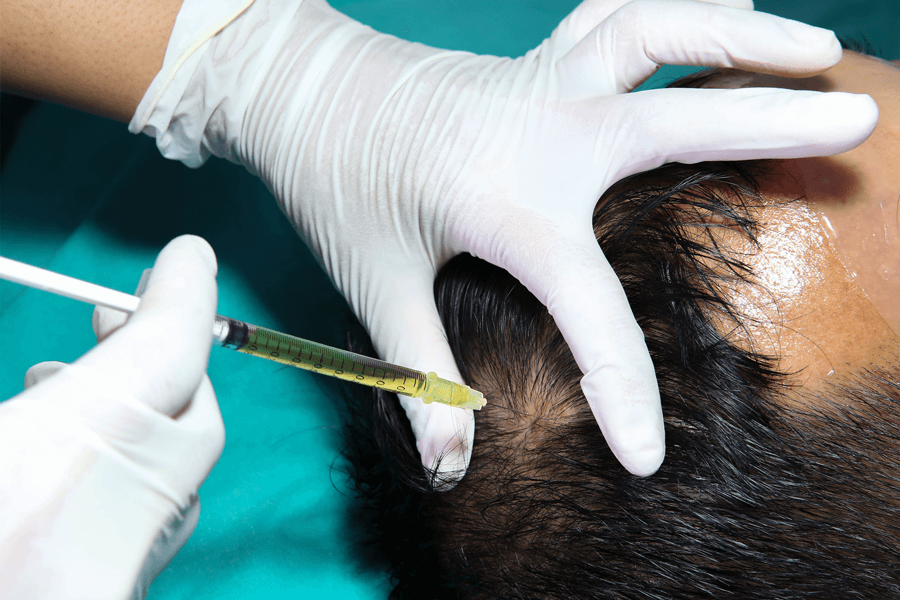 Mole Removal
If you have a mole in an uncomfortable area, or are lacking in confidence due to a visible mole on your face, hands or neck, then the LasaDerm team can help with our professional and experience mole removal in Bedford. Our team have extensive knowledge and skills to ensure that you remain safe during the procedure and are happy with the results.
See Treatment
Cyst Removal
As a cyst will continuously grow and has the potential to become infected, it is vital that you seek the help of a professional to ensure that it is removed before it worsens. If you have a cyst anywhere on your body, then the LasaDerm team can help you throughout cyst removal in Bedford using specialist equipment and techniques.
See Treatment
Why Choose LasaDerm?
LasaDerm provides only the best and sought after doctors to carry out our range of procedures, with extensive expert knowledge we have been providing non-surgical procedures and treatments to clients for several years.
Affordable Prices
Several years of experience
NHS doctors
Clinical practice
High success rate
State of the art procedure equipment
Customer Testimonial
"After breaking my nose multiple times during my youth it's had a really uneven shaping, I didn't want surgery so opted for the new nose fillers, and they did wonders! I felt so comfortable in the surgery and knew that I was in the hands of somebody who knew exactly what they're doing."
Teri Vincent
14th November 2021