Laser Hair Removal
Minimise time spent removing unwanted hair and reduce the risk of uncomfortable and sore ingrown hairs with our range of laser hair removal in Buckingham. Laser hair removal is suitable for both men and women, treating various areas with minimal discomfort during your treatment.
Men
If you lack confidence in your appearance due to excessive hair growth, then you may want to consider laser hair removal. Our professional team specialise in laser hair removal and can remove hair from ears, hairline and back. With laser hair removal, you can enjoy smooth skin without the hassle of constantly removing unwanted hair in areas you cannot reach.
See Treatment
Women
Waxing and shaving can become expensive and painful, and some areas can be hard to reach. With laser hair removal, your skin looks and feels smooth all year round, and you no longer have to worry about razor rash causing discomfort and affecting your confidence. Laser hair for women is available for bikini areas, upper lip and more.
See Treatment
Face Treatments
LasaDerm provides a variety of face treatments that provide you with the best solution for fine lines and youthful skin. The team will talk you through each treatment and discuss which one will be best suited to what you wish to achieve.
Thread Facelift
Without major surgery, you can shed years off your face through the thread facelift in Buckingham. This treatment can last up to three years and give you a youthful glow.
See Treatment
Face Thread Veins
When thread veins appear on the cheeks or nose, it can make you feel self-conscious about your appearance. However, with our treatment in face thread veins in Buckingham, you can remove unwanted veins and colouring.
See Treatment
Facial For Redness
Rosacea can be easily contained and softened through a professional facial for redness in Buckingham, giving you a bright and red-free appearance to boost confidence.
See Treatment
Fat Loss Treatment
It can be hard to remove excess weight, and in some cases, you may need some help to remove that last bit of fat to help you to feel confident. LasaDerm offers professional fat loss treatment in Buckingham, allowing you to tailor our body to enhance your confidence.
Fat Melting
Fat melting in Buckingham is also known as 3D liposuction, and helps you to tighten your body to bring it back to its youth. Fat melting can also help you to define your curves for the perfect hourglass figure.
See Treatment
Fat Freezing
In just one hour, you can gain the figure of your dreams with LasaDerm professional and expert fat freezing in Buckingham to remove fat cells in your chosen area.
See Treatment
Hair Loss Treatment
Hair loss can be extremely damaging to someone's confidence, and no matter how many at-home remedies or falsely advertised products your try, hair loss may require professional help. Here at LasaDerm, we specialise in hair treatments such as our popular hair loss treatment in Buckingham, and have experts that specialise in providing a treatment that enhances your confidence and improves the appearance of hair loss. LasaDerm uses PRP therapy to strengthen the hair follicles and thicken the existing hair for a full head of luscious hair.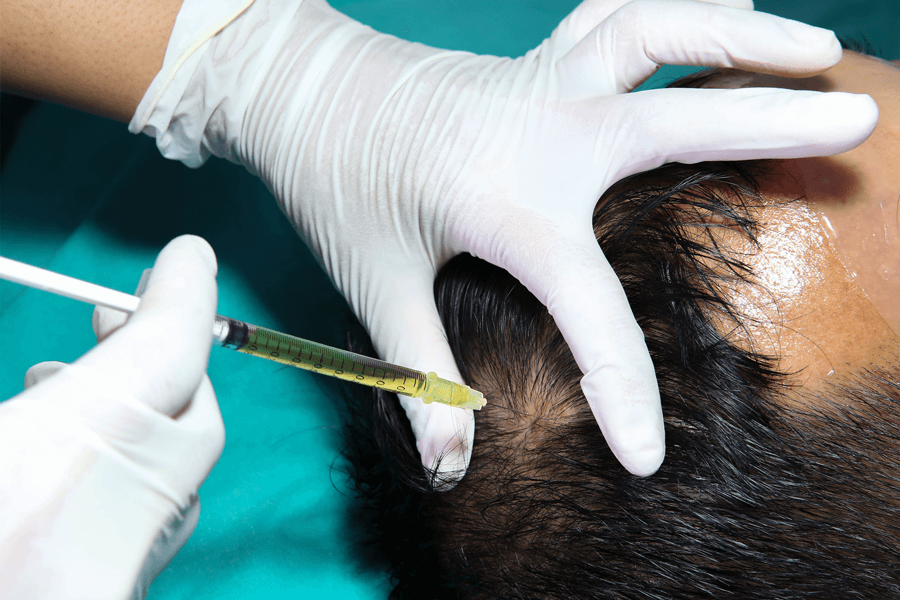 Mole Removal
Moles can have a significant impact on the way that we feel, and can cause many of us to hide parts of ourselves in embarrassment. However, moles are extremely common and fairly easy to remove under minor surgery. LasaDerm mole removal in Buckingham is quick to complete and leaves practically no evidence that there was ever a mole.
See Treatment
Cyst Removal
A cyst can cause pain, and in some cases, can also become infected, which will cause further irritation. Unfortunately, cysts can increase over time, becoming bigger and more noticeable, making it vital that you have it removed before it becomes overwhelming. Our professionals specialise in cyst removal in Buckingham, so you can be rest assured that you are in good hands.
See Treatment
Why Choose LasaDerm?
Customer satisfaction is our main priority; we believe that everyone deserves to feel confident in themselves, and we are dedicated to being the helping hand that makes that happen.
Safety approved equipment
Luxury treatments at an affordable price
Tailored treatments
Medically trained professionals
Relaxing, friendly environment
Customer Testimonial
"My years of holidays in the sun and sunbeds throughout the rest of the year has really taken a toll on my skin. After seeing a mole start to grow, as anyone else would, I started to worry and wanted to get it removed ASAP. The lovely team at LasaDerm managed to book me in for a mole removal appointment very quickly and reassured all of my worries – a fantastic company!"
Rhiannon Grant
15th September 2021
–>