Laser Hair Removal
Our laser hair removal in Milton Keynes can give you the perfectly smooth skin and prevent ingrown hairs from causing discomfort. Laser hair removal can be completed on various locations depending on your needs, and the team are more than happy to discuss any side effects, how long it will last and when you will need a top-up.
Men
Whether it is ear hair or back hair that is giving you trouble, the LasaDerm team can help you to devise a treatment plan using our laser hair removal services. Laser hair removal takes away the hassle of having to constantly shave or wax body hair, and takes only a short time for the treatment to be completed.
See Treatment
Women
Body hair can cause discomfort as well as embarrassment, and as soon as the summer months arrive, constant shaving can cause skin irritation. With laser hair removal, you can enjoy smooth skin throughout the year, ensuring that you no longer have to worry about body hair on legs, arms, stomach, underarm & more.
See Treatment
Face Treatments
A selection of face treatments here at LasaDerm can help you to boost your confidence and feel good in your appearance. The team are more than happy to discuss the many ways in which you can enhance your features and remove fine lines for a glowing and youthful appearance.
Thread Facelift
One of the most popular treatments here at LasaDerm is the thread facelift in Milton Keynes, reducing wrinkles and boosting confidence.
See Treatment
Face Thread Veins
Remove veins that have taken over the appearance of your face through a professional treatment for face thread veins in Milton Keynes.
See Treatment
Facial For Redness
LasaDerm has years of experience to provide a facial for redness in Milton Keynes, helping to reduce the signs and appearance of Rosacea.
See Treatment
Fat Loss Treatment
Excess fat can cause discomfort as well as affect your confidence, but this can easily be resolved with a simple solution. LasaDerm's fat loss treatment in Milton Keynes provides clients with the perfect opportunity to reduce their fat and accentuate their curves.
Fat Melting
If you are looking to tighten your skin, then you may benefit from our fat melting in Milton Keynes, also known as liposuction.
See Treatment
Fat Freezing
Create the figure of your dreams with professional LasaDerm fat freezing in Milton Keynes to gain back your confidence.
See Treatment
Fat Dissolving Injections
With both Celluform and Aqualyx available, our fat dissolving injections in Milton Keynes are ideal for targeting areas with stubborn excess fat.
See Treatment
Hair Loss Treatment
Whether you have a bald patch at the front, crown or back of your head, LasaDerm can help you to gain confidence with our hair loss treatment in Milton Keynes. This treatment helps you to gain the strength and thickness of your existing hair while promoting the growth of new hair follicles. The LasaDerm team has years of experience in providing this service, so it can help you to create the head of hair you have always dreamt of.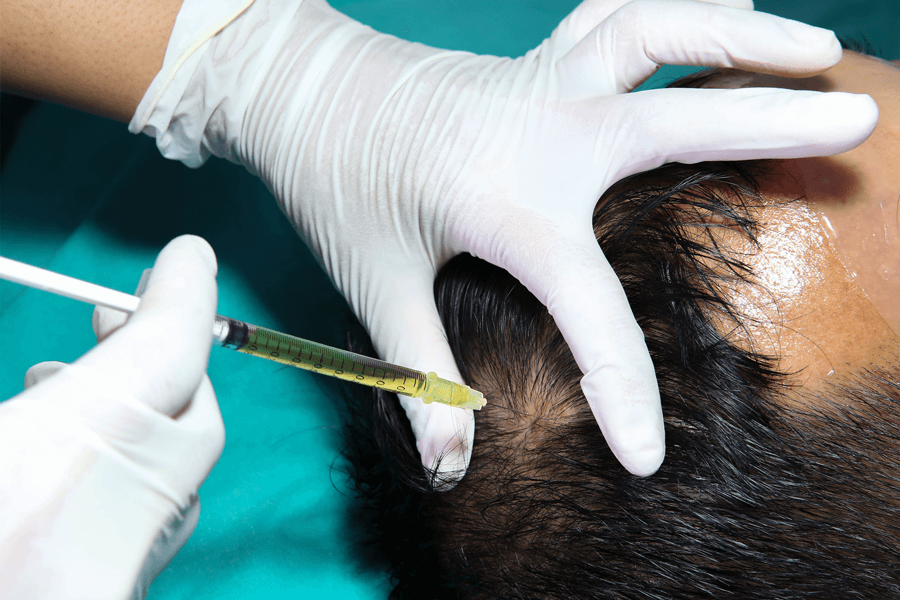 Mole Removal
Mole removal in Milton Keynes can be completed on various locations of your body, making it ideal for facial moles or those in awkward locations. Through this, you regain confidence in your body and appearance with a simple and quick procedure that leaves little to no scarring. Contact the team for more information about this treatment.
See Treatment
Cyst Removal
The LasaDerm team can analyse your cyst during a consultation, and can inform you as to whether it may be time to get cyst removal in Milton Keynes. A cyst can be extremely uncomfortable, and in some cases can become infected, so it is important to make sure that you seek help before it grows and becomes even more noticeable.
See Treatment
Why Choose LasaDerm?
Our dedicated team use their many years of medical experience to ensure that they provide the highest level of procedures. Through the years they have gained a wide range of valuable knowledge, so can recommend the best treatments to suit your needs.
Clinical practice
High-end equipment
Guaranteed customer satisfaction
Medically trained professionals
High success rate
Customer Testimonial
"I can't even begin to understand how fantastic the liquid facelift at LasaDerm is – I always said that I would get a facelift when I reached my 50th birthday, but when it came nearer to the time I was scared to go under the knife, so went for the non-surgical solution instead. The results were just as good as I had hoped, would highly recommend!"
Patricia Fenton
27th October 2021