Laser Hair Removal
The team at LasaDerm have treated a wealth of clients, helping them to enjoy silky smooth skin on a long-term basis. Our laser hair removal in Woburn Sands utilises only the highest grade of medical lasers, which guarantees our clients a standard of results that cannot be achieved using conventional equipment used in salons.
Men
Male laser hair removal is becoming increasingly popular at our clinic, ideal for treating several areas of the body, including the chest, back and even hairline or sideburns. The procedure utilises light energy in small, targeted bursts to ensure that the hair follicle can be destroyed without damaging the surrounding skin.
See Treatment
Women
Say goodbye to endless shaving and monthly waxing appointments for good with our laser hair removal for women. Designed to impede re-growth, you will see a visible difference in hair growth after just a few sessions. When booking with LasaDerm, you will always be paired with the same professional throughout.
See Treatment
Face Treatments
With extensive experience offering face treatments in Woburn Sands, the LasaDerm team are well-versed on how to pair clients with the right procedure to fulfil the needs of their skin. All treatments are safe and using the latest techniques to ensure that the highest quality of results is achieved.
Thread Facelift
Tiny dissolvable threads are used to contour and lift the face during our thread facelift in Woburn Sands. This is ideal for lifting areas that become droopy with age, such as the cheeks and neck, with results that last for up to three years.
See Treatment
Face Thread Veins
Using safety approved, highly effective technology, our team offers a treatment to minimise the appearance of face thread veins in Woburn Sands. It involves the use of an advanced NdYag laser system which causes the blood vessels to collapse and seal.
See Treatment
Facial For Redness
Rosacea is a super common skin disorder, yet for many years has been limited in terms of treatments. LasaDerm is proud to be one of the leading providers of a specialist facial for redness in Woburn Sands, designed to reduce the visible concerns regarding rosacea.
See Treatment
Fat Loss Treatment
Here at LasaDerm, we recognise how tedious it can be to lose those stubborn pockets of fat, regardless of how much exercise you do and how healthy you eat. With this in mind, we have developed two innovative fat loss treatments in Woburn Sands, which help you to achieve your goal body in minimal time.
Fat Melting
Also know as cavitation, our fat melting in Woburn Sands uses the power of heat to destroy fat cells in your chosen treatment area. Up to two areas can be treated in any one session with each lasting less than one hour.
See Treatment
Fat Freezing
Our fat freezing in Woburn Sands utilises 3D liposuction to banish unwanted fat from common areas such as the back, thighs, underarms and stomach to help you to reach your dream figure.
See Treatment
Hair Loss Treatment
While a hair transplant is an effective way to restore areas of loss or thinning, it can come alongside complications and risks scarring. Our hair loss treatment in Woburn Sands, on the other hand, is a non-surgical alternative, which uses your own blood plasma (PRP) to kickstart the growth process naturally. The blood is taken just as it would be during a blood test before being prepared, then injected back into the scalp. Together, the procedure takes just one hour, and results can be visible in as little as three sessions.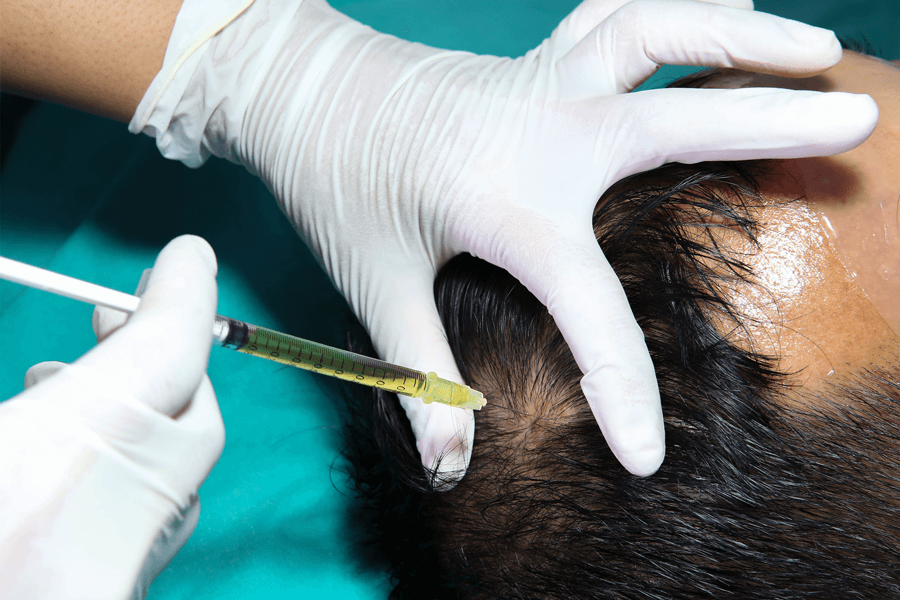 Mole Removal
When considering mole removal in Woburn Sands with LasaDerm, you will be introduced to a variety of treatment options, including both surgical and non-surgical procedures. This will help you to find the best route to achieve the results you desire.
See Treatment
Cyst Removal
Having many years of experience in the medical industry, our LasaDerm doctors have in-depth knowledge of cyst removal in Woburn Sands. They will spend time understanding your case before recommending the best removal route to guarantee safety and minimal scarring.
See Treatment
Why Choose LasaDerm?
We are committed to not only maintaining a complete client satisfaction rate, but also embracing the latest technology to ensure that each client can enjoy maximum results. When visiting the LasaDerm clinic, you will be guaranteed the following:
Friendly, Welcoming Atmosphere
Tailored Treatment Plans
General Medical Council (GMC) Registered Doctors
Honest & Ethical Advice
Personal & Professional Experience From Start To Finish
Customer Testimonial
"Over the years, the thread veins in my legs have become much more apparent. I felt so self-conscious because I could no longer wear shorts, skirts or dresses in the summer. My thread vein treatment has made such a difference and boosted my confidence massively. I booked two holidays just to show my legs off!"
Jessica Hampton
30th October 2021