Losing your natural luminosity is not uncommon and can occur at any age and in any season. Dull skin can be a result of many factors, such as stress, dead skin buildup and lack of sleep. No matter what is causing your skin to look less healthy and glowing, we have devised a list of effective solutions which will tell you how to brighten complexion naturally.
The Ultimate Guide On How To Brighten Complexion Naturally
We all desire radiant, flawless skin that glows with health…but achieving this isn't always easy. Having a bright complexion becomes especially difficult after the age of 30 as your skin will no longer naturally exfoliate every two weeks. Updating your skincare routine, eating healthily and getting enough sleep can all help brighten your complexion, as well as improving your overall health and wellbeing.
The most effective way to brighten your complexion is to identify what is causing it to look dull, and then utilising methods which target that specific issue. For example, if your skin is looking lacklustre because you sleep in your make up, simply increasing your intake of water will not solve the problem entirely. Instead, you would have to get into the routine of taking your make up every night for visible results to be prevalent. Below is a list of the most common causes of dry skin which will be able to aid you in understanding why your skin may not look as youthful as it once did.
Ageing
Dead skin cell buildup
Dry skin
Stress
Lack of exfoliation/moisturising
Living somewhere dry
Dehydration
Sleep deprivation
Once you have identified what may be causing your skin to appear dreary, you can then use the most suitable ideas listed in this article to get your naturally glowing skin back gradually. Alternatively, if you still do not know why your skin has lost its radiance, you can use any of the suggestions below and, through trial and error, you can find a solution that works for you.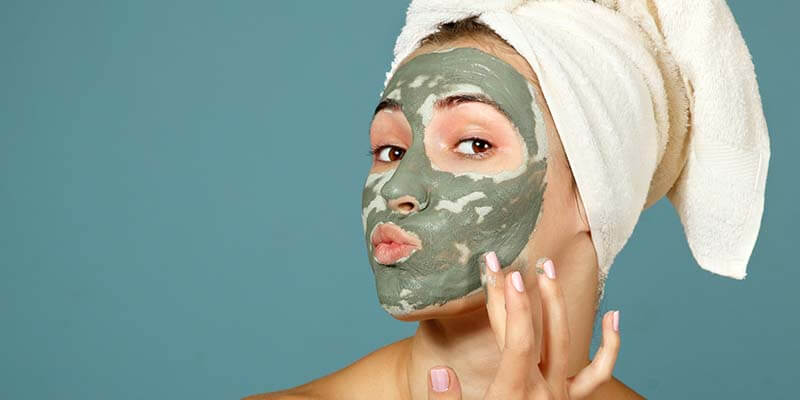 Face Masks
By hydrating your skin, removing excess oils and improving the appearance of pores, face masks are renowned for making your skin feel and look amazing. Face masks are regularly used to help brighten your complexion as they effectively stimulate blood circulation. The process of the mask drying on your skin and beginning to harden, along with the removal of the mask, causes an expansion in the blood vessels in your skin. As a result, your skin tone will be noticeably improved, and you will be left with softer-feeling and smoother-looking skin. The radiant glow and refreshed appearance is almost instant after removing your mask, so it is definitely a method anyone can benefit from. Once you have found the perfect face mask for your skin type, as a general rule, you should then apply it 1-3 times a week.Below we have listed some of our holy grail masks which promise to bring you one step closer to a visibly brighter complexion.
If your skin looks dry or dull then this is the mask you need as it delivering instant hydration to your skin. Thanks to the mineral-rich waters and hyaluronic acid in the mask, you will feel an instant cooling and soothing sensation, leaving your skin feeling refreshed. Formulated with amino acids, aloe vera and antioxidant extracts, you can feel confident that your skin will look significantly more radiant and glowing.
As a micro-exfoliating masque, this product is ideal if you want to minimize the appearance of dark spots. Blended with a mixture of alpha-hydroxy acids and smooth micro-crystals, you can use this mask to gently remove dead skin cells, which will make your skin feel rejuvenated. This mask is particularly beneficial if you have any of the following:
Aging skin
Oily or acne-prone skin
Active acne
Sun-damaged skin
Hyperpigmentation
With 85% of people suffering from acne at one point in their life, Clear Cell have taken it upon themselves to create a super effective solution. Once applied to your skin, the masque will get to work straight away by drawing out any impurities and excess oil. It is likely that if you suffer from acne, your skin is quite sensitive, but luckily for you, this miracle masque contains antioxidant blends of nutrients which soothe irritated and red acne blemishes.
An innovative blend of yoghurt-based probiotics and nourishing superfruits, this purifying probiotic mask balances your skin's natural flora – ideal for those of you that suffer from dehydrated skin! The essential vitamins, minerals and antioxidants in this green mask nourish the skin, reducing the appearance of dullness and signs of damage. Green clay is well known for its purifying qualities and combined with charcoal in this mask, it helps to detoxify and clear away impurities.
Perfect for those who suffer from redness and rosacea-prone can be very irritating, this masque promises to be a statement component in your skincare routine. With the help of natural enzymatic exfoliants, the buildup of dead skin cells are gently dissolved. By infusing your skin with protective antioxidants and vitamins, you will notice your skin looks healthier after only a few uses!
Alternatively, you can make your own face mask out of entirely natural ingredients. One of our all-time favourites is the brightening turmeric and lemon mask. All you need to make this is three tablespoons of rolled oats, grounded in a food processor to form a flour, one tablespoon of honey, 1/2 teaspoon of ground turmeric and a squeeze of fresh lemon juice. Once you have combined all the ingredients together, all you need to do is apply the mask to your clean face, leave on for 15-20 minutes and then rinse off gently with warm water. You can find more DIY face masks to brighten and refresh your skin here.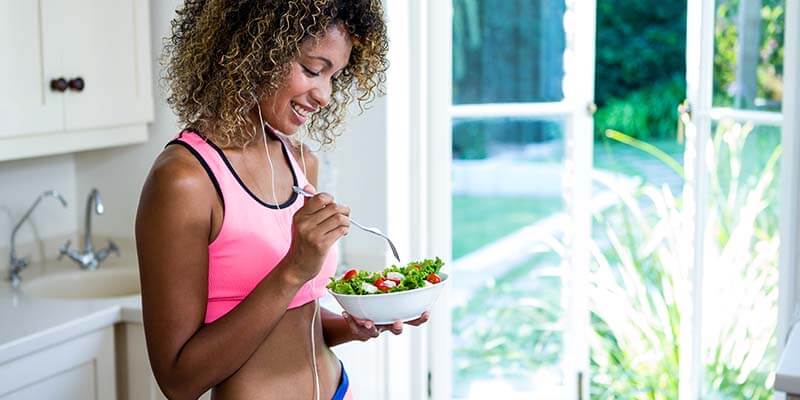 Diet
Have you heard of the classic saying "you are what you eat"? Well, when its healthy-looking skin you want, eating healthily is an absolute must. Beautiful, glowing skin starts with nourishment from within, meaning eating the correct balance of foods will feed your skin the vital nutrients it needs to help look flawless. First and foremost, you must always aim to eat five portions of fruit and vegetables every day. Fruit and vegetables are vital to achieving and maintaining a bright complexion as they contain powerful antioxidants which protect your skin from cellular damage caused by free radicals. The potent antioxidants in papaya, kale, sweet potatoes and carrots are especially important for a healthy skin tone and normal skin development.
Incorporating a sufficient amount of omega-3 into your diet will also benefit your complexion. This is proven by the fact that eating oily fish provides you with the essential fatty acids that can only be obtained through your diet. By regulating oil production to boost hydration and prevent acne, and by delaying your skins ageing process, oily fish can make your skin appear viably brighter in just a matter of days.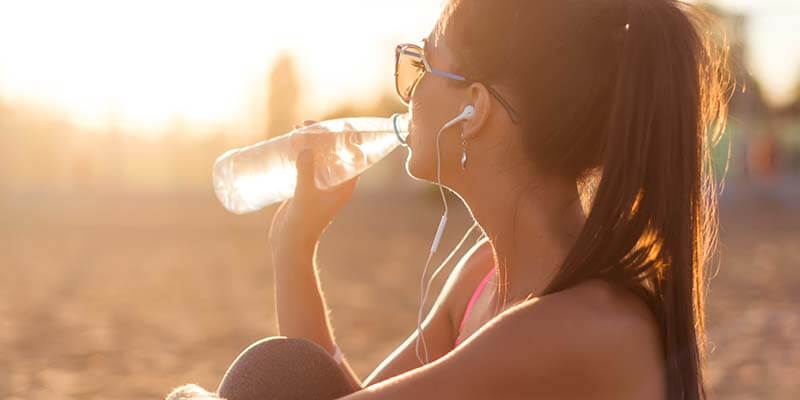 Stay hydrated
As cosmetic doctors in Milton Keynes we can confirm that one of the best things you can do for your skin, body and overall health is to drink plenty of water. The human body is made of about 60% water, but a typical adult loses about 2-3 litres of water a day. In order to keep your body functioning and your skin looking flawless, your water intake should be balanced with your water loss. Without replacing the water you lose from your body, you are at risk of dehydration, which should be avoided at all costs. According to the NHS Eatwell Guide, you should be drinking at least 6-8 glasses of water each day. If you are currently not used to drinking this amount of water, we suggest using a hydration tracker water bottle from HydrateM8 as it will remind you throughout the day when you should be drinking.
You should also try to drink orange juice at least once a day as the antioxidant properties of Vitamin C enhances your skin's natural defence system, boosts production of substances that keep skin looking firm and stops the biochemical reactions that cause uneven pigmentation, effectively brightening your skin.
Exfoliate
Improving your skin's texture and tone is easy with regular exfoliation. Exfoliators are a great way of removing dead skin cells, leaving your skin looking and feeling refreshed. While physical exfoliators work against the top layers of the skin to remove dulling surface cells, chemical exfoliants dissolve the intercellular glue that holds dead skin cells together. Your skin type will determine how often you should exfoliate as you do not want to cause any irritation. If you have normal/combination skin, we recommend exfoliating two to three times a week, but if you have sensitive skin, it is best to limit exfoliation to once a week. If exfoliating isn't already part of your skincare routine and you aren't sure what product to buy, take a look at this article posted by Glamour which explains the best exfoliator choices for your skin type and budget!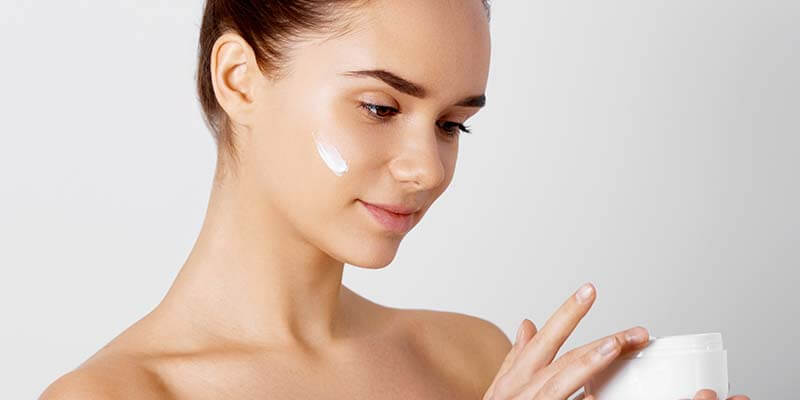 Moisturise
Regularly moisturising your face and body reduces the chances of skin problems, fights wrinkles and helps your skin stay looking young. How often you moisturise your skin is entirely up to you and will depend on your skin type, but as a general rule you should aim to moisturise your face twice a day, once in the morning and once at night. In fact, there is a huge variety of day and night creams which are specifically formulated to provide your skin with the nourishment it needs during the day and nighttime. If you want a moisturiser you can use at any time of the day, you can find one in this article.
Every once in a while it is nice to take a break from your traditional skincare routine and treat yourself to a spa-like treatment. As part of our vast range of services, we offer facials in Milton Keynes which are guaranteed to make your skin look healthy and glowing.
Glowing Skin That Lasts
The presence of dull skin is often a reflection of your overall health, so small lifestyle changes can make a big difference to your complexion. Having a skincare routine that is targeted to your specific skin type is key to achieving glowing, youthful skin. So, now is the time to get yourself to your nearest health and beauty retailer and get those skincare products you've been dying to try out.