There is nothing more annoying than spending hours putting on a full face of make up, only to come home after a days work to find that its all rubbed off. There are some precautions that you can make to ensure that your face full of make up lasts all day long. We have come up with some useful ways to teach you how to achieve long-lasting make up.
How To Achieve Long-Lasting Make Up: Our Top Tips
Running to the bathroom at work to reapply make up after spending your whole morning making yourself look beautiful can be tiring. What you may not realise is that there are some easy tricks that you can be doing to prevent your make up disappearing throughout the day. Why not try each step and find which one works best for you.
Cleanse and Exfoliate
Before applying your make up, it is important to take care of your skin. This means choosing the right make up for your skin tone and texture as well as keeping the skin under all that make up clean. There are a variety of different techniques that can help your skin to look bright and healthy.
The first step to long-lasting make up is to create a smooth base for an easy application. Cleanse your skin before applying your make up and exfoliate at least three times a week to keep your skin looking radiant. This alone will help with long-lasting make up as you will not have to apply large amounts of concealer to cover your beautiful skin. To ensure that your skin remains smooth and healthy, make sure that you repeat the same process every morning.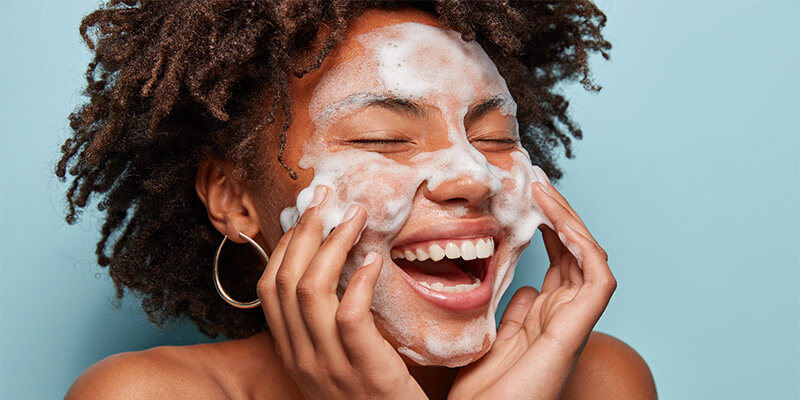 Prime Time
For make up enthusiasts, you will already be aware that priming is an essential part of your make up routine to ensure that your make up lasts all day. Primer locks in the moisture on your skin, making the surface smoother for applying make up. By locking in moisture, you can prevent oils from making you feel as though your make up is slipping off. Primer comes with all different formulas, some for dry skin and some for oily skin. Make sure that you apply the right primer for you to ensure the best results. You can even use a different eyeliner for delicate eyelids and more sensitive parts of your face.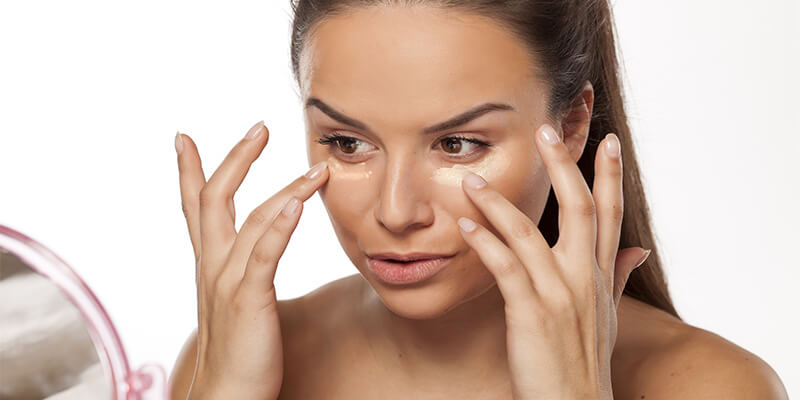 Is expensive better?
Although a foundation and concealer can make someone look flawless, the same brand may not have a similar effect for you. More expensive brands tend to have a better pigment meaning that you can apply less and your foundation can last longer. However, although expensive brands may look nicer when first applied, that does not necessarily mean that it will last longer. Experiment with some cheaper brands to see which formulas work best for your skin type.
Using your fingers to apply make up will add oils to your skin, making it easier for make up to rub off. By using your fingers, you are also applying bacteria and germs to your face, this will increase the likelihood of breakouts. One slightly more expensive investment to make is the quality of your make up brush. Using good quality brushes for applying foundation and eyeshadows will ensure that your make up lasts longer and looks blended.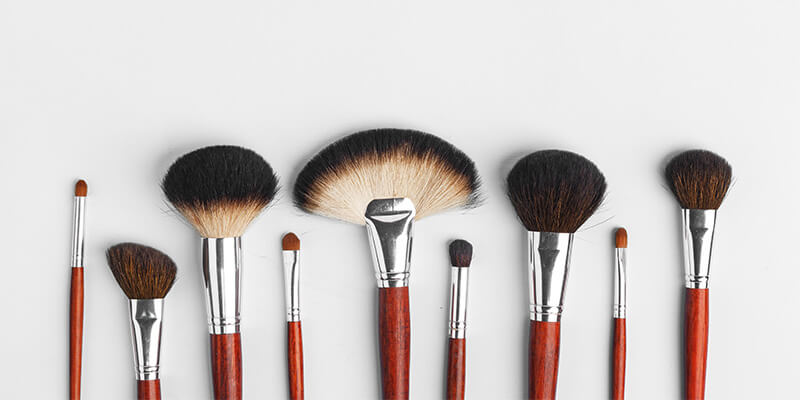 Apply Loose Powder
Foundation and other products can make your face look oily, applying a small layer of loose powder to your face on top of your make up can allow your make up last longer. Remove any excess oil from your face using blotting papers before applying the powder. Setting your face can protect your make up without adding an excessive amount of product to your skin. Loose powders are better than compact powders as they have less oil in them and are lighter on your skin.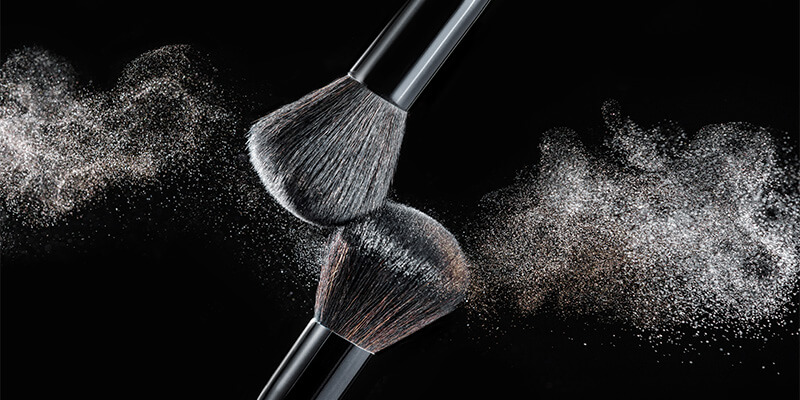 Semi-permanent make-up
For those of you with little time to spare in your morning routine, semi-permanent make-up is a perfect way to enhance your beauty without wasting time applying make-up. Not only does it save time in the morning, but it also saves money that you no longer have to spend on expensive make-up. There are a variety of different semi-permanent make-up tricks that you can choose from, here are just a few:
1. Eyeliner
Applying eyeliner is a skill that not all of us are lucky to have and can be an extremely frustrating process; spending excessive amounts of time attempting to draw the perfect flick, only for it to be accidentally smudged off within minutes. Luckily, semi-permanent eyeliner has been made easy with ZDliner treatment. This treatment means no more running or smudging of eyeliner, making you look effortlessly flawless. For more information on ZDliner, contact one of our cosmetic doctors Milton Keynes.
2. Lashes
Having long and thick lashes has been a running trend for some time; however, some of us have to put in a lot of effort to only partially achieve this look. Developments in lash lifting, perming and extensions provide a natural look that brightens your eyes. Wake up with thick curly lashes by treating yourself to one of these simple treatments. Depending on how well you take care of your lashes and how often your lashes fall out, these treatments can last between six to eight weeks.
Adding to this trend is the new method of applying small micro-droplets of pigment between each lash for the appearance of thicker lashes. This technique creates definition on your eyes and makes them appear brighter and bigger.
3. Brows
Eyebrows can significantly change your appearance and are an important part of defining your face shape. Through over-plucking or loss of hair through age, eyebrows can become sparse. Turning to make up to match your eyebrows can take time and patience that not everyone has. Semi-permanent eyebrow tattooing can define your brows while making them appear thicker, making it the perfect treatment for thin and misshapen brows. There are a variety of colours that you can choose from, and the positioning of your brow is fully guided by your desired shape.
The treatment works by applying small feathered strokes across your browline, creating the illusion of brow hairs. Sparse areas can be covered by pigmented lines to thicken the brow. The pigment is applied in an ombre effect, being more faded towards the front of the face and more defined and sharp towards the arch to add depth. It is important to seek the help of a professional technician to ensure that the brow is applied correctly. LasaDerm has perfected eyebrow treatments, so book in for semi-permanent eyebrows Milton Keynes to achieve your perfect eyebrow look.
4. Lips
The shape of your lips can have a big impact on your smile and therefore, your confidence. The colour of our lips change with age and can leave us looking pale and unhealthy. Most of us turn to make-up when this happens and although outlining your lips and then filling them in with lipstick can make them look healthier and symmetrical, it can take time and rub off during the day. Semi-permanent lip make up brightens the pigment of your lips, while making your lips even. This treatment creates the illusion of volume and plumpness without making an effort. Although this treatment may make your lips slightly tender, the aftercare of this treatment is minimal and well worth the money.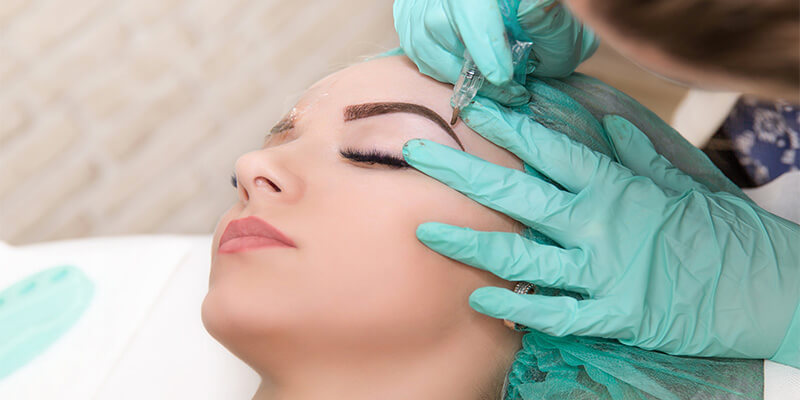 How Long Can You Last?
Simple techniques that keep you looking fresh-faced can relieve stress in the morning and stop you running to the toilet to cover up that spot that has reappeared. Trying these easy make up tips can give you peace of mind that your make up looks just as good in the afternoon as it did in the morning.
Semi-permanent make up is the most effective way to get flawless make up with very little effort. If you are interested in finding out more or treating yourself to semi-permanent make up, talk to one of our specialists at our cosmetic clinic Milton Keynes.