A new year is a perfect opportunity to reinvent yourself and add to your sense of well being, whether that be through completing new years resolutions or simply taking more time to pamper and treat yourself. Cosmetic treatments aren't just about changing how you look, but how you feel. If you have any insecurities about your appearance, a cosmetic treatment is a great solution to help you feel more self-assured and positive. We have compiled a list of some of our favourite treatments that promise to make you love yourself that little bit more this new year.
Cosmetic treatments that will make you feel confident in the new decade
As reputable cosmetic doctors in Milton Keynes we have seen first hand what a difference cosmetic treatments make to people's self-esteem and we want everyone to feel that good as we begin a new decade. From liposuction to fillers, there are a whole host of cosmetic treatments available today that guarantee to make you feel amazing. Thanks to technological advancements, the risk of cosmetic procedures are now minimal, and combined with their easy access and affordability, the pros of each treatment definitely outweigh the cons.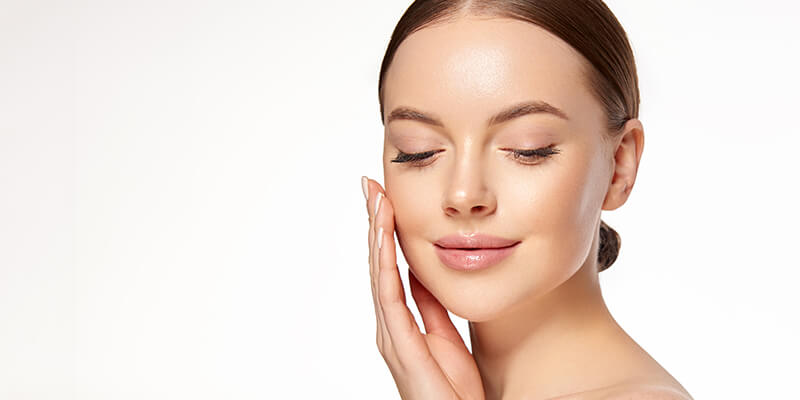 Botox
Botox injections are one of the most popular cosmetic treatments in the world, which is why we provide Botox in Buckingham and the surrounding areas. Many people, including A-list celebrities, have jumped on the botox bandwagon to help reduce the appearance of lines and wrinkles. In fact, botox isn't just used for aesthetic purposes, it can actually be a useful treatment for conditions such as cervical dystonia and hyperhidrosis. If you aren't too famialr with the treatment, here is what you need to know:
Botox is the trade name for a substance injected into the skin which inhibits muscle movement and can prevent wrinkles from delevoping or worsening
Over 6 million botox treatments are adminstred every year!
Once Botox has been injected, the results are normally visible within a few hours, but the main effects will typically appear after a week or so
The effect of botox lasts for around 4-6 months, which means you will need top-ups throughout the year to maintain a line-free look
If you decide to discontinue with your botox injections, your muscles will begin to function normally again and the ageing process will continue. This is imporatnt to be aware of as you can feel a bit more at ease knowing it is not a permanent treatement with irrevesible effects.
So, if you want the new you in 2020 to be wrinkle-free and youthful, have a look at what you should know before getting botox and contact us when you are ready for an exciting transformation.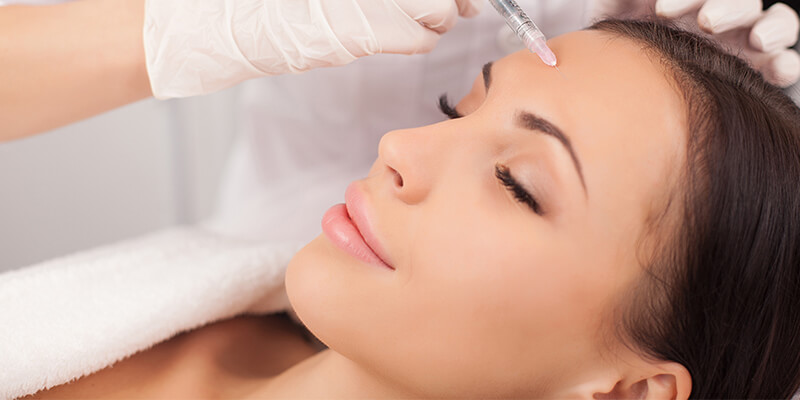 3D liposuction
It seems only fair to make the most of new technological advancments this new year, and 3D liposuction is a great place to start. If you have considered liposuction before but have been put off by the invasive nature of the treatment, then this is the solution. Where traditional liposuction relies on the use of a cannula to help remove fat from your body, 3D liposuction uses heat from fibre-optic lasers instead. The procedure is aptly named to incorporate its three apparent effects: fat removal, skin tightening and cellulite reduction. Having administered 3D liposuction in Bedford for many of our clients, we know the procedure like the back of our hand and can vouch for its undeniable results! A number of celebrities have tested out the innovative treatment for themselves, including Amy Childs and Katie Price. The former Blue star Antony Costa even paid a visit to our clinic to receive the treatment, and he was over the moon with the results!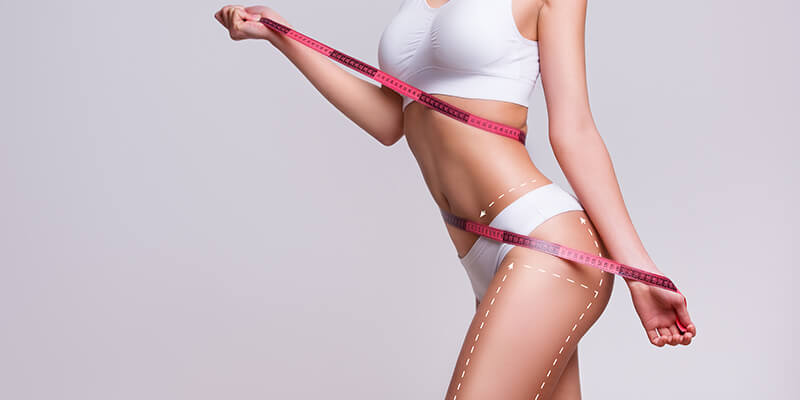 Nose job
If you are unhappy with the shape or size of your nose, then you should consider rhinoplasty – commonly known as a nose job. Similar to Botox, the procedure is well-known for its cosmetic benefits, but have evolved to have many more versatile applications. For medical purposes, nose jobs are an effective way to correct breathing problems related to the nose or correct disfigurement resulting from trauma or congenital disabilities. No matter what your reasons for getting a nose job, there is no denying that it can really transform your entire face.
However, it is important to remember that there is no such thing as a 'perfect nose,' but surgery can enhance your facial feature and emphasize your natural beauty. Many people assume their options of a nose job are limited to daunting surgical procedures such as open rhinoplasty and closed rhinoplasty. Open rhinoplasty involves making a cut across the skin between the nostrils, whereas closed rhinoplasty refers to making cuts inside the nostrils. However, we provide an alternative to these invasive treatments by offering non-surgical nose jobs. As an alternative to making incisions on your nose, we inject small amounts of hyaluronic acid filler around the nose. This helps alter the shape, size and symmetry of your nose. If you think this treatment might be just what you've been looking for, why not treat yourself and kickstart your year with a nose job in Aylesbury?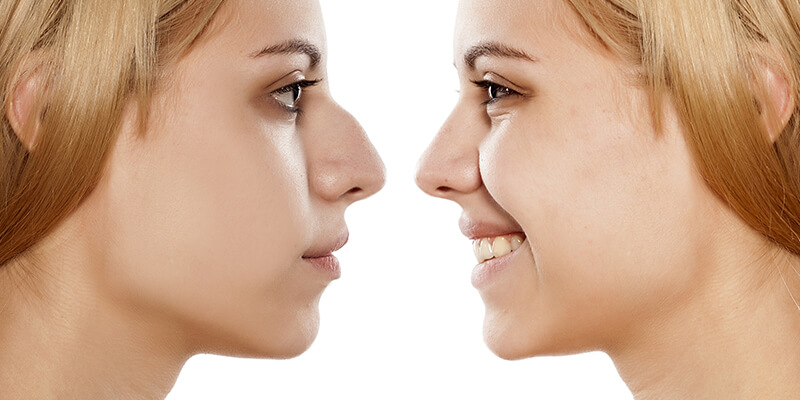 Dermal fillers
Dermal fillers have become the go-to treatment for getting plump, youthful and smooth skin. Essentially, dermal fillers are small injections of gel that fill in your wrinkles and add volume to soft tissue. Dermal fillers can be injected in various parts of your face, depending on where your problem areas are. As part of our dermal fillers service, we offer liquid facelifts, lip fillers, tear troughs and nose jobs. The effects of dermal fillers vary depending on your body's reaction, but typically they will last between 6 to 18 months.
As we provide fillers in Northampton and other areas, a lot of our clients ask us what the difference between dermal fillers and botox is. Many people assume they are one of the same thing, but this could not be more wrong! Botox, as previously mentioned, stops the small muscles in your face from making movements that cause wrinkles. Dermal fillers plump from below the wrinkle which smooths their appearance and promotes a youthful look. Both procedures are very popular, so it is purely down to your personal preference with which one you opt for.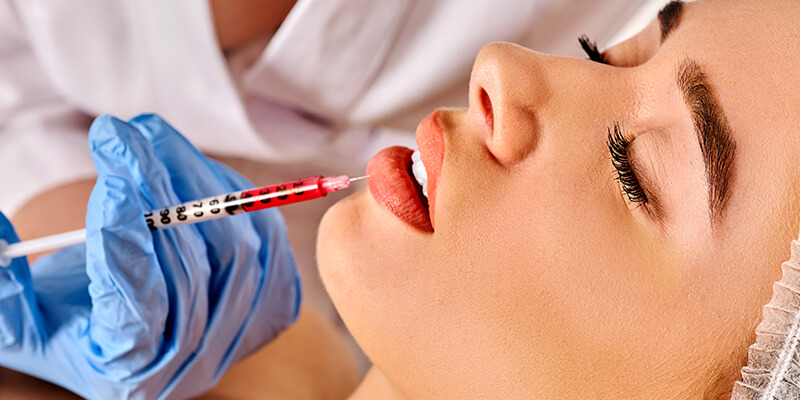 Hair loss treatment
Every single day, most people lose about 100 hairs from their scalp. The majority of people will not even notice as their hair will grow back naturally, but some people's do not for many reasons such as hormonal changes, poor nutrition and hereditary. Put simply, hair loss is a condition that could affect anyone at any age, and it can really knock your confidence. Both men and women take great pride in their hair and can feel almost incomplete without the perfect finishing touch to their look. For this reason, many people have come to us for hair loss treatment in Aylesbury. The treatment is fairly straightforward and involves a specialised thin micro needle with your own PRP being injected into the scalp. This then stimulates natural hair growth, and you should be able to achieve your desired result after 2-3 treatments.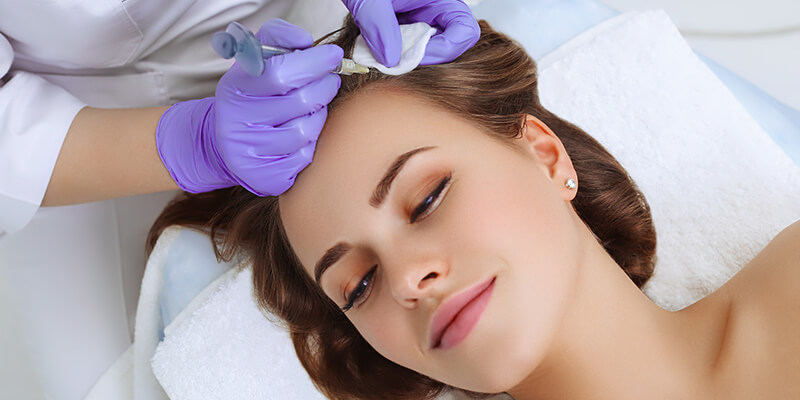 A new year = A new you
No matter what cosmetic treatment you decide to treat yourself to, we believe the new year is all about loving yourself – looking good is just an added bonus! If you want to know more about our cosmetic treatments or any other of the services we provide, please do not hesitate to get in contact and a member of our expert team will be more than happy to assist.