With the weather getting hotter and hotter by the day, it's more than likely that you have adjusted your eating and drinking habits to keep you hydrated and cool. However, while you may be protecting the inside of your body, your skin will require just as much protection from that blazing sun and hot days. There's nothing worse than the look and feel of parched skin when it's finally going to be making an appearance after a long period of hibernation! What you may not realise is that there are lots of ways that you can protect your skin and keep it hydrated during the warmer months when it is most likely to be affected. To ensure that you remain your healthiest this summer, both inside and outside, here are just a few tips on how to keep you skin hydrated.
How To Keep Your Skin Hydrated: 10 Top Tips
As a reputable cosmetic clinic in Northampton, we know that many clients suffer from dry and cracked skin. However, there are a number of reasons as to why this may be something that you suffer with, and keeping our skin hydrated plays a big role in replenishing our skin. By keeping our skin healthy and nourished, our natural production of hyaluronic acid increases. This particular molecule is responsible for retaining moisture within our skin, keeping it looking plump and maintaining its resilience. Not only this, but hyaluronic acid is also anti-inflammatory and has anti-ageing properties, which can help to reduce or minimise fine lines, rashes and breakouts. In protecting your skin, you can instantly look better and feel confident, while also maintaining silky smooth skin. Here are just a few of the ways we can keep our skin hydrated: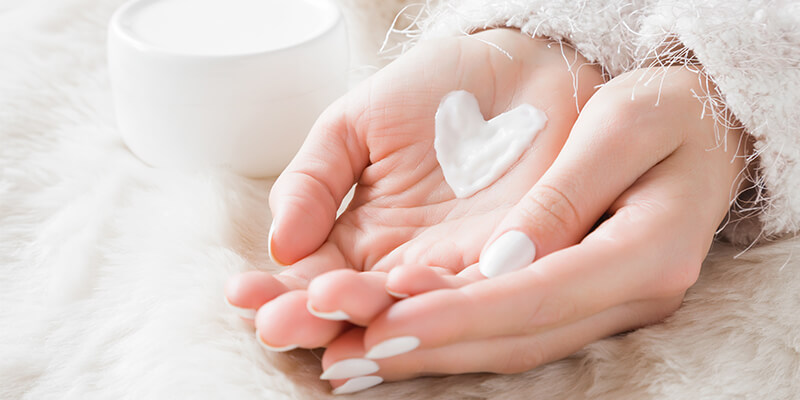 We all know the importance of drinking lots of water, especially during the summer. The reason this is so important is because your pores release significantly more moisture when you are hot to cool your body down. It is important to keep your moisture levels high so that you feel energetic, your body functions properly and you protect your skin. Water aids in the bodies everyday functions, such as digestion as well as replenishing the skin's nutrition. There are an abundance of benefits that water can have on your skin, for example:
Reduces fine lines – water helps to improve our skins elasticity, which inevitably leads to fewer wrinkles.
Improves your complexion – drinking lots of water can help with various skin issues such as psoriasis and eczema through helping the digestive system flush out toxins.
Reduces puffiness, particularly under to eyes – skin is more likely to swell in the heat, this is usually because our bodies are trying to retain water. Therefore, drinking more will stop your body from retaining water to protect itself.
Helps with healing – drinking more water can help with the healing process for sunburn, so be sure to drink lots of water and apply aloe vera gel to the affected area.
Reduces breakouts – no one likes an unexpected breakout; it not only makes you feel less confident, but it can also cause painful and sensitive areas on the skin.
It is important to drink between 6-8 glassess of water a day; this should equate to around 2 liters or half a gallon of water. If you have a busy schedule, and drinking water often gets left at the back of your mind, then you can always download an app reminder or purchase a hydration tracking bottle. If you find drinking water hard, then herbal tea is also a viable option, but try to avoid too many caffeinated drinks, as this can cause further dehydration.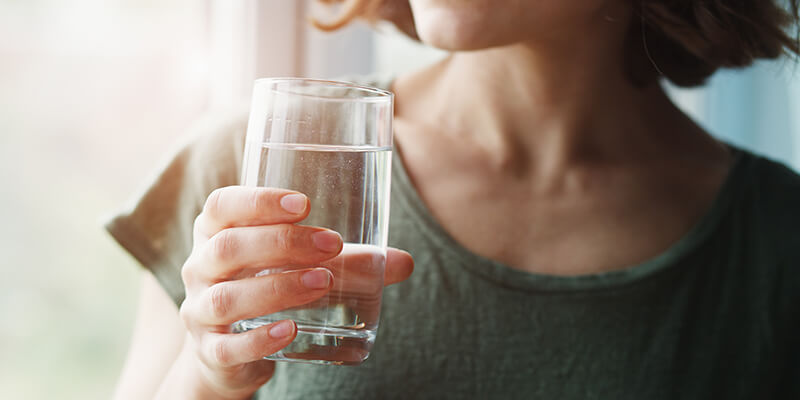 Although the UK doesn't always see sunshine and glory every year, it is still important to make sure that you have your sunscreen ready all year round. What you may not realise, is that the sun can affect you in the winter as well as in the summer, and most people forget to apply some form of protection on their skin. The sun can have detrimental impacts on our skin, from short term impacts such as blistering or sun rash, to more pressing concerns such as dramatic ageing of the skin or skin cancer. Staying hydrated can help to minimise the short-term impacts of the sun, but it is vital that you protect your skin with some form of sunscreen. Sunscreen works by filtering out the UV radiation, which is damaging to our skin by reflecting it away or scattering them.
Not only can sunscreen protect us from damage to our skin, but it can also help to keep moisture on the surface of our skin. Sunscreens such as the Aveeno protect and hydrate sunscreen is perfect for hydrating your skin 24 hours through a lightweight oil formula. If you're not keen on applying sunscreen in the winter months, then we would highly recommend using a moisturiser with SPF. However, it is important to do your research and find a moisture that not only suits your skin type, but also has significant SPF, as not all SPF moisturisers actually work effectively. This may mean that you have to spend a little more on your skincare, but it is well worth the investment. The Sun has put together some of the best SPF moisturisers for 2020, so be sure to have a quick look!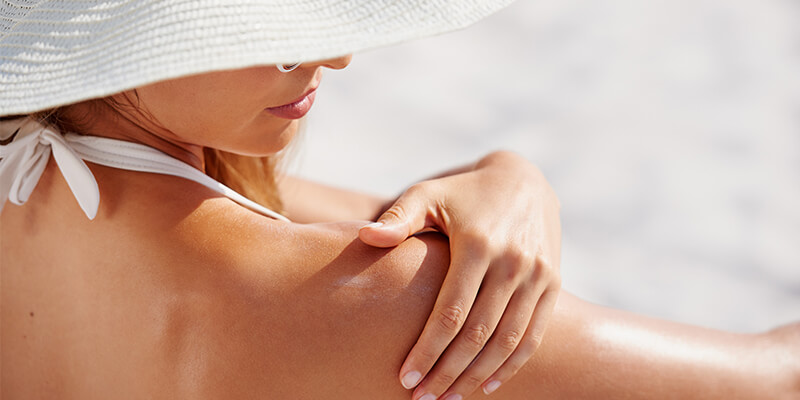 Exfoliation is something that is always stressed by beauty guru's as a must-have item in your skincare routine, and they're definitely not wrong. Not only should you be using exfoliators for your face, but you should also have a body scrub in the shower or next to the bath for a body exfoliate every now and then. There are many benefits to exfoliating your skin, such as removing dead skin or dirt from the surface, as well as encouraging the production of collagen. Without regular exfoliation, your pores are likely to become congested, which can cause breakouts as well as affect your skin's ability to breath and hydrate itself.
When it comes to exfoliating, we would suggest using a light and gentle exfoliator on your face, as this is a part of your body that can be extremely sensitive. For the rest of your body, use a sugar scrub with oils to nourish the skin while removing dirt. After every exfoliation, remember to moisturise your skin, otherwise, you could cause the surface to become dry and sensitive.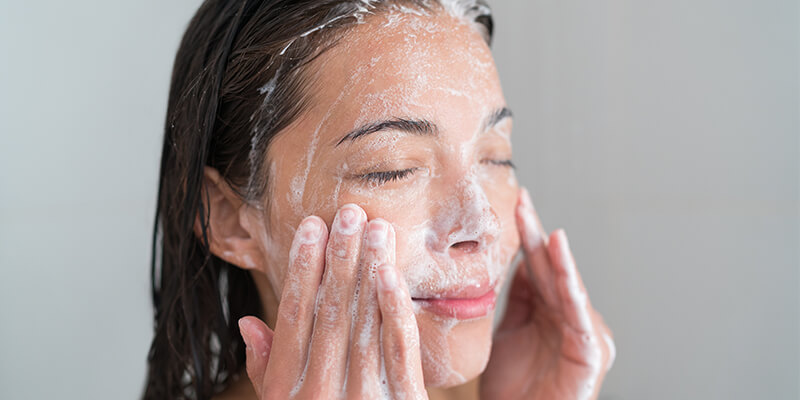 Whether you are feeling stressed, can't sleep or you're having a breakout, essential oils are always your go-to resort. There are many purifying and calming properties of essential oils, making them perfect for an evening detox. Many of the essential oils are good for various reasons when it comes to skincare, such as lavender, which nourishes the skin and helps to reduce the appearance of blemished while giving the skin a subtle glow. You can find out which essential oil to use for different skin remedies on Town & Country's handy article.
While essential oils themselves do not necessarily help with hydrating the skin, they can be used to make water not only taste better, but also offer you more nutrition. Essential oils such as grapefruit, lime or wild orange can offer properties that heal the inside and outside of the body, while keeping you hydrated. For further advice on the best essential oils for adding to water and their benefits in terms of your skin, take a look at Strength & Vitality's article.
As much as a hot bath or shower may sound appealing, it can actually have a detrimental effect on our skin. Much like the heat from the sun will dry out your skin, so does the hot water from your shower. Not only this, but it can actually burn the surface of your skin, which can cause irritation and damage. The reason hot water irritates and dries the skin is because it damages the keratin cells that are on the outer layer of our skin, which is there to lock in moisture.
When having a shower, it is always advised to have the temperature a little lower; not only will this protect your skin, but it can also help to replenish and protect your hair as well. Much like skin, hair needs to remain hydrated by keeping oils locked inside the hair strand. When the water is too hot, it can dry out the hair and strip it of its natural oils, causing it to split and snap. Read more about how to care for your hair on NDTV Food.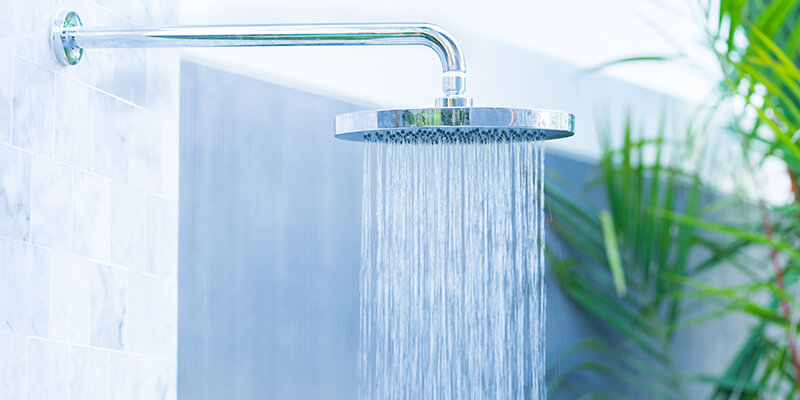 We all hear on the news about how important vitamins are for our body, especially in the current climate with COVID-19. They can protect our immune system, help with metabolism and in many ways, improve our skin. Vitamin E, for example, which can be found in many creams and face sprays as well as a tablet, is full of antioxidants and anti-inflammatory properties. Not only this, but vitamin E also protects cell membranes by forming a barrier around the cell to keep it healthy and hydrated.
When you have a sunburn, the first thing you do is apply some aloe vera gel. This is because it is a great agent for cooling burnt skin and reducing heat, which can help prevent heatstroke. Due to these properties, it means that aloe vera is perfect for preventing and treating dehydration. Helping you to keep hydrated isn't the only benefit of using aloe vera, as it can also help to smooth skin and calm flare-ups such as acne.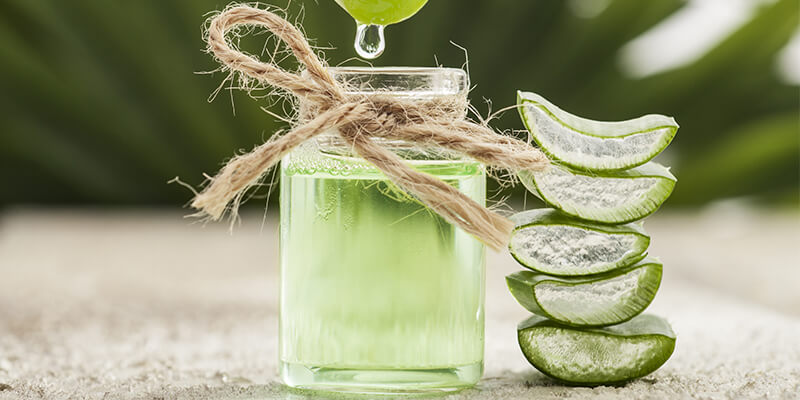 A more costly purchase but well worth the investment, particularly if you suffer from severely dry skin, is a humidifier. Annoyingly, while we may be fast asleep, it doesn't mean that our bodies have gone to sleep with us. You can lose just as much moisture, if not more as you sleep. When you are awake, you constantly consume drinks and even food that provides nutrition, but as we sleep, we are not replenishing ourselves with water every now and then. For this reason, a humidifier is ideal for keeping our skin looking and feeling nourished even as we sleep. Other benefits of a humidifier include:
Prevents airborne viruses from attacking as you sleep
Helps to reduce snoring
It can relieve allergy problems, which is ideal for hayfever season
Reduces chances of waking up with frizzy hair
Can prevent damage to wood and other furniture
If you are looking for a good humidifier, then we would suggest taking a look at Good Housekeeping for some advice on the best buys of 2020!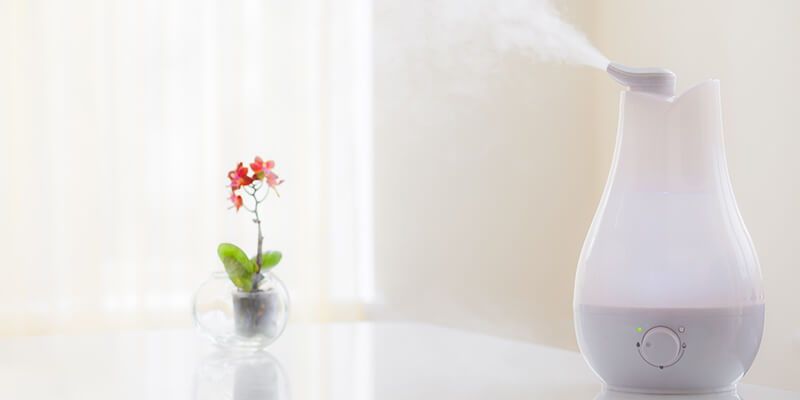 Staying Hydrated During Summer
It is extremely important that you stay hydrated during the summer to protect your health as well as your skin. Just taking some of the examples that we have gone through can help you look radiant and glow all summer, while also having a positive impact on the future of your skin. If you have any problems with your skin, and would like further advice and guidance, please do not hesitate to contact our team at the LasaDerm cosmetic clinic in Milton Keynes or the surrounding areas.