Book an Appointment with us Today!
About Our Lip Blush
At LasaDerm, Zam has perfected her signature Lush Lip – a Semi Permanent Lip Make Up treatment which achieves beautifully shaped and tinted lips using only a super crisp border and infusion of colour, giving you full, sensual lips 24 hours a day. This treatment is about making your lips even, creating the illusion of volume and ensuring that the colour stays put in any situation.
Not only does the procedure perfect the shape and symmetry of your lips, but it is also smudge proof and cannot be licked off, thus ultimately saving time spent endlessly reapplying lip colour.
The older you get the less defined your lips become. Furthermore, your natural lip colour lightens with age. Semi permanent lip liner is blended for a subtle yet defined effect to help retain your natural youthful looks. It also helps prevent lipstick bleed, ensuring you have perfect lips at all times. Full lip colour is also available in a subtle shade to correct or redefine lips. If you have a favourite shade of lipstick bring it in and we will try and match the colour
**Darker skin tones may not be suitable for lip permanent make up due to the natural undertones occurring in the skin pigmentation and the way that this affects the ultimate colour. Cold sore sufferers should embark on a course of anti-viral cold sore medication prior to starting their treatment and make their technician aware of this. Colour will be much more intense for initial few days after treatment.
Before & After Pictures
It is vital for us to be able to share pictures of our work with before and after pictures of treatments, we have performed. We are incredibly proud of all of our hard work and aim to help as many clients gain confidence through our procedures. If you are interested in any of our treatments, book an appointment to chat with one of our trained professionals.
Book Appointment
Semi Permanent Lips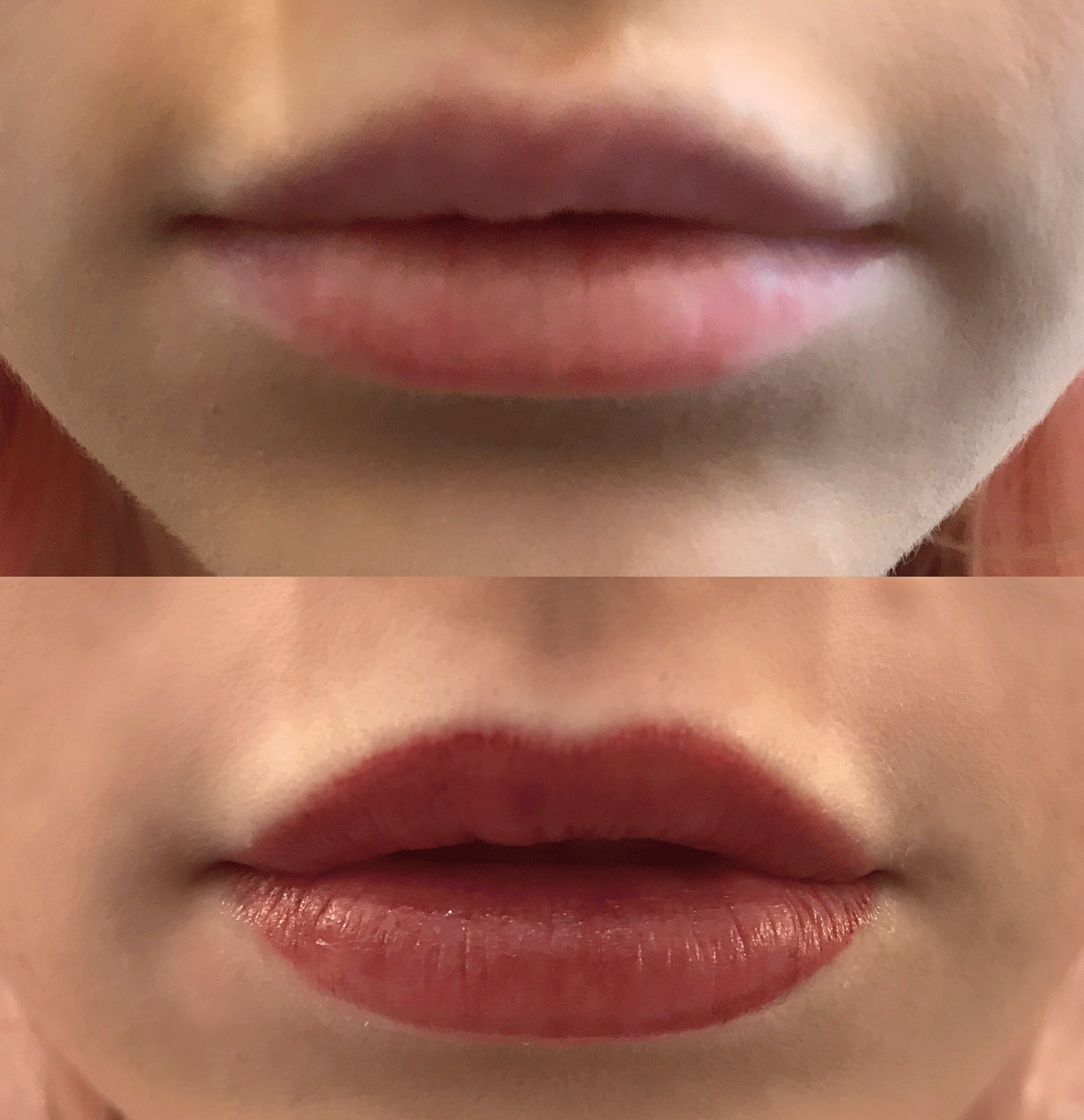 Semi Permanent Lips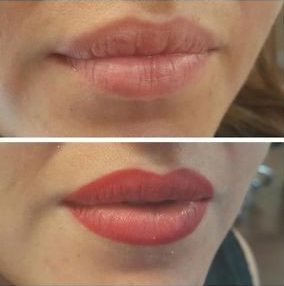 Semi Permanent Lips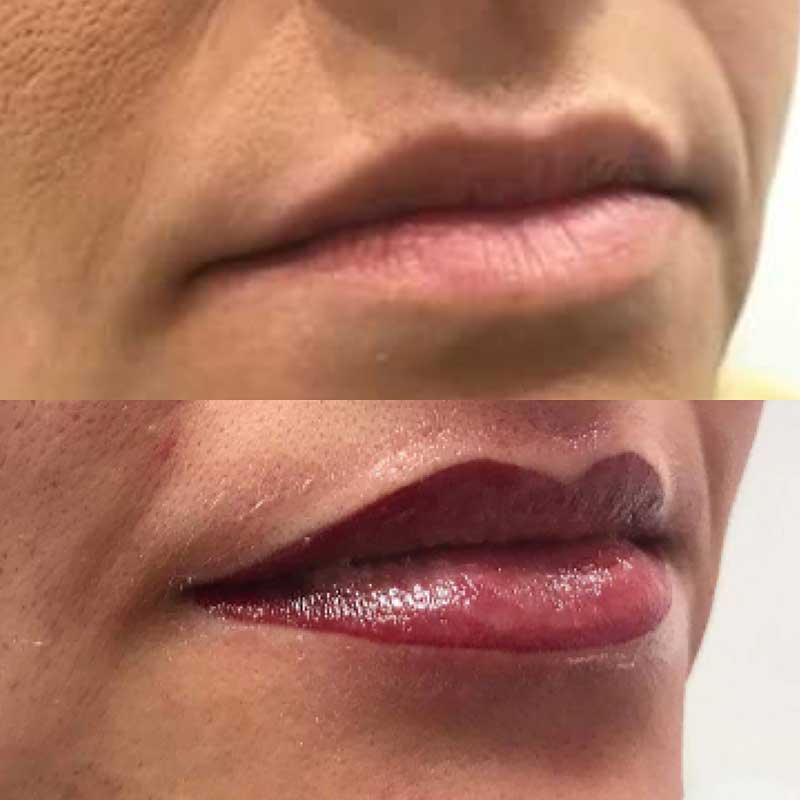 Semi Permanent Lips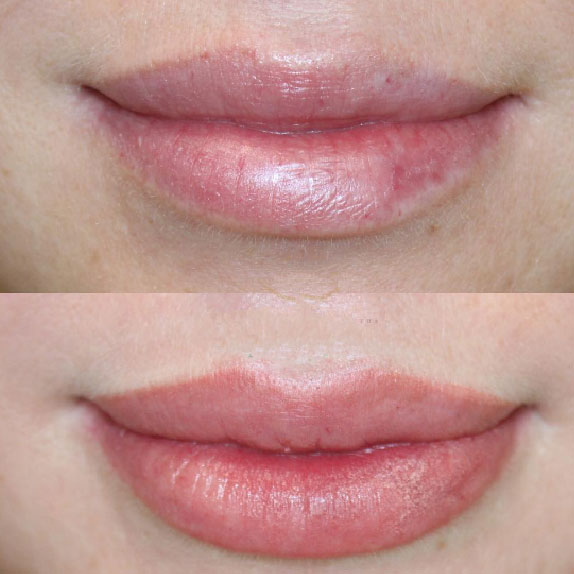 Semi Permanent Lips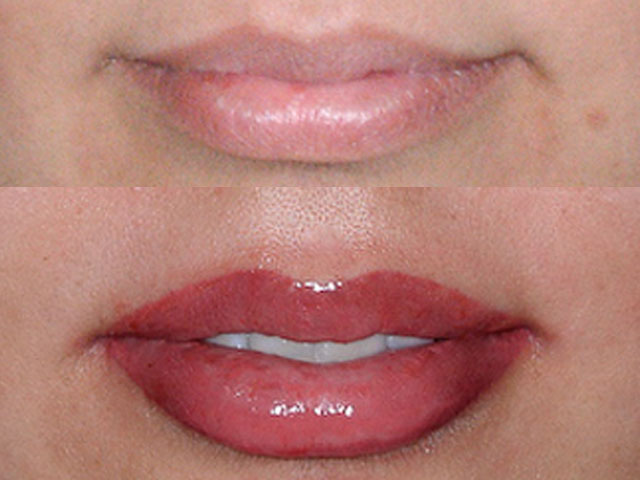 Our Prices
Prices for this treatment will be updated shortly, call us at 01908 555595 for more information.
Customer Testimonial
"I have naturally thinner lips, which means I have always had a habit of overdrawing my lips (sometimes a bit too much). So after seeing many different articles online about celebrities getting lip blush, I thought I would give it a go. I decided to go for a more natural look. I didn't want to go crazy and end up with something I didn't like, and the team did exactly that! I can honestly say that the team are some of the most professional, yet friendly people I have ever met and they are fantastic at their job!"
Michelle Arnold
16th August 2021