Are trending reality shows such as Love Island and The Only Way Is Essex pressuring young women into booking budget cosmetic procedures?
We recently came across the shocking story of Saysha Williams, a talented 25-year-old singer, who experienced a complete lip filler nightmare after feeling pressured to achieve the 'Kylie Jenner' pout. Just hours after her appointment, Saysha started noticing her lips swelling and turning blue, with excruciating pain. Here we take a closer look at Saysha's story and why is it ever so important only to book procedures with an experienced, trained and accredited professional.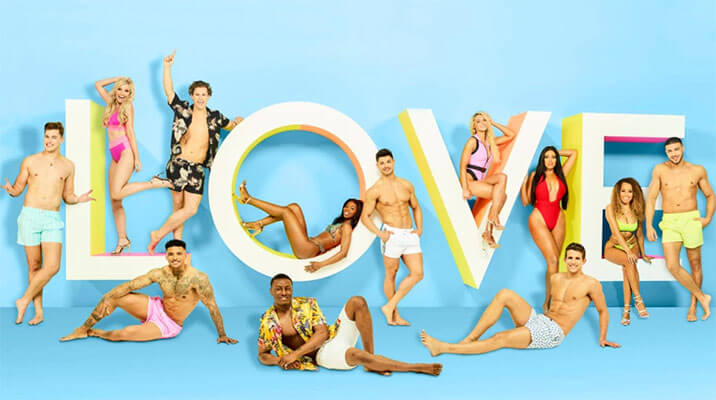 The Dangers Of Botched Fillers
In an article featured in Closer, Saysha explains that she had never had an issue with her appearance until she began watching girls with full, pouty lips on popular reality shows. With the ever-growing pressure to fulfil the flawless look that stars flaunt, Saysha grew increasingly insecure, believing that her lips were too thin and fillers were the only answer.
Saysha confesses that her family were against her decision to go ahead with lip fillers, but she ignored their concerns and booked an appointment for her birthday – this is where it all started to go wrong.
Saysha's Lip Filler Story
"In August 2016, a friend recommended a beautician, and I went along to a leisure centre where she rented a room. I didn't think to ask if she had the correct qualifications."

"I paid £200 for 2ml to be injected, which is the amount she suggested. She put some numbing cream on and then began injecting. The whole process felt very rushed – I wasn't asked to sign a consent form or given any warning about possible side effects."
Before ever going ahead with any cosmetic procedure, it is first imperative always to book a consultation. During the initial meeting with your chosen practitioner, they should make you aware of their qualifications, training and experience. There should absolutely always be paperwork to fill out, including all information about the procedure and a consent form. If a beautician is happy just to jump straight into injecting filler with no consultation, no proof of qualifications and no paperwork, do not go ahead with the treatment. These are all huge warning signs that anyone considering a cosmetic procedure should keep in mind.
"By the evening, lips were still numb, and by the following morning, they'd turned purple and had cracked. Blisters were forming, and I couldn't eat or drink, and could barely speak. I was terrified and rang the NHS on 111. They sent an ambulance in case I was going into anaphylactic shock. It turned out to be a severe impetigo infection, caused by a lack of hygiene during the procedure. I needed strong antibiotics, and it took about three weeks for them to heal. Three years on, they're still really sensitive, and sometimes the scarring flares up. I wish I'd never had them done – looking back now, my lips were completely fine. I blame the pressure from Love Island and other celebs"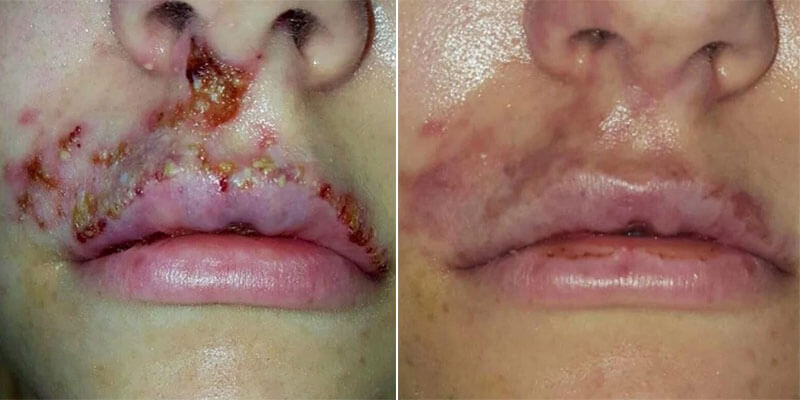 Photo Credit: The Sun
Lip Fillers – The Safe Way!
Lip fillers continue to grow in popularity, and when booked with a reputable clinic, results will be noticeable but natural. Here at LasaDerm, we are committed to providing clients with nothing less than the highest standard of professionalism. Unlike beauty salons, LasaDerm is led by fully qualified doctors, who are extensively trained and exceptionally experienced. All clients can be reassured that the clinic is accredited by the Care Quality Commission, who guarantee outstanding care.
Similarly to when booking any other treatment, do not be tempted by low-costs and convenience. Cheap prices most likely mean bad quality products, untrained beautician and low hygiene standards – Saysha realised this when it was too late! We cannot stress more the importance of paying a little extra for quality. Take your time to research, always book a consultation and never go ahead with completing paperwork.
If you are interested in booking a lip filler appointment but have some questions before going ahead, the doctors at LasaDerm are always more than happy to help. The team have years of experience in the medical industry, so will be able to walk you through every step. They will take an honest approach to procedures; if they do not think it is right for you, they will suggest alternatives to maximise results.