Cyst Removal Overview
Skin lesions such as cysts are extremely common, and while many cases can be left with no problems, some cysts can become painful, increase in size over time or even get affected. Due to this, cyst removal treatments are common practice at LasaDerm. Pilar cysts are flesh-coloured bumps that grow around hair follicles, often appearing on the scalp.
At LasaDerm, we provide a service that is stress and pain-free as possible. To remove the cyst, the treatment begins with an injection of a local anaesthetic to the area. The client may feel a sharp stingy pain that lasts no more than ten seconds as is usual with any kind of needle injection. Next, a small cut is made by our experienced and qualified doctor with over 25 years of experience in minor surgical procedures. This cut exposes the cyst, and it is pushed up to the surface. The cyst is then pulled up and eliminated completely. After the removal of the cyst, the small cut is stitched up. Recovery time is very quick and only requires the patient to be careful when washing and brushing their hair for the next seven days. The stitches are normally removed between seven and ten days after the removal.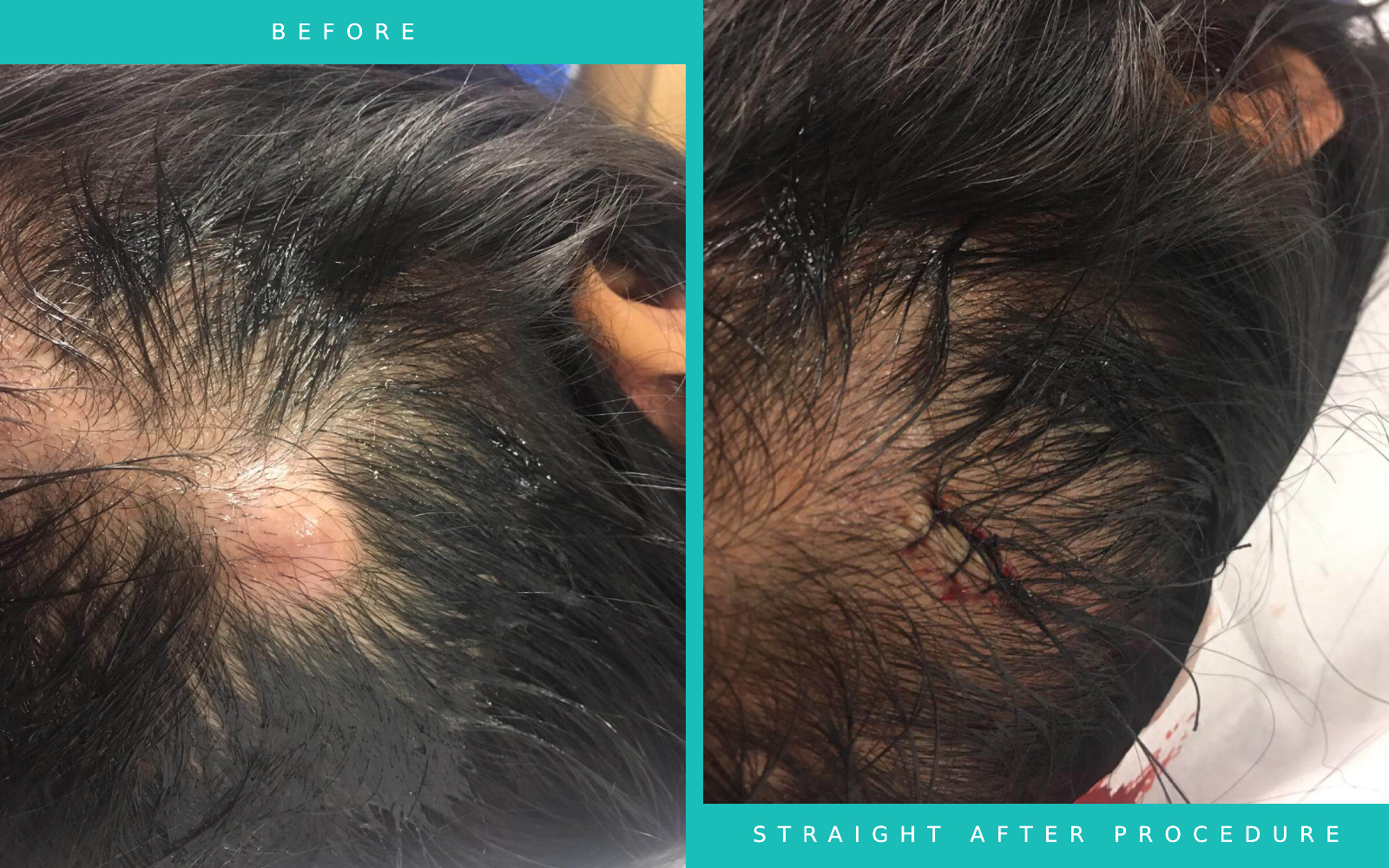 Erika's Story
Erika discovered the cyst on her head around five years ago. She had realised that it had got slightly bigger in the last year and had begun to catch when she brushed her hair. She also described that she felt particularly uncomfortable when visiting the hairdresser and was conscious on a windy day when the cyst is exposed.
Client Feedback
"I have been wanting to get this cyst removal for years, and I'm so glad I finally plucked up the courage! The treatment at LasaDerm was so quick with minimal pain, and I felt completely looked after the whole time! I would definitely recommend these guys!"
Interested in A Cyst Removal in Milton Keynes with LasaDerm?
You no longer have to live with unsightly or painful lesions. Allow the doctors at LasaDerm to do their magic and get them removed! Our doctors have completed thousands of minor surgical procedures with excellent results. Call now for a free no-obligation consultation.
Remember; your lesion may not necessarily need cutting out. We can remove lesions such as dermatofibromas by Plexr, Cautery for skintags or Cryotherapy for solar keratosis. View our full range of Mole and Cyst Removal treatments here.
Photos Of The Procedure