Banish Dark Circles, Sunken Hollows & Under Eye Bags For Good
When it comes to eyes, there are 4 things we know for sure:
None of us ever get enough sleep consistently
The skin around the eyes is fairly thin
When we're exhausted the dark blood vessels under the eyes show up more, producing a panda eye effect with dark circles
Concealer is life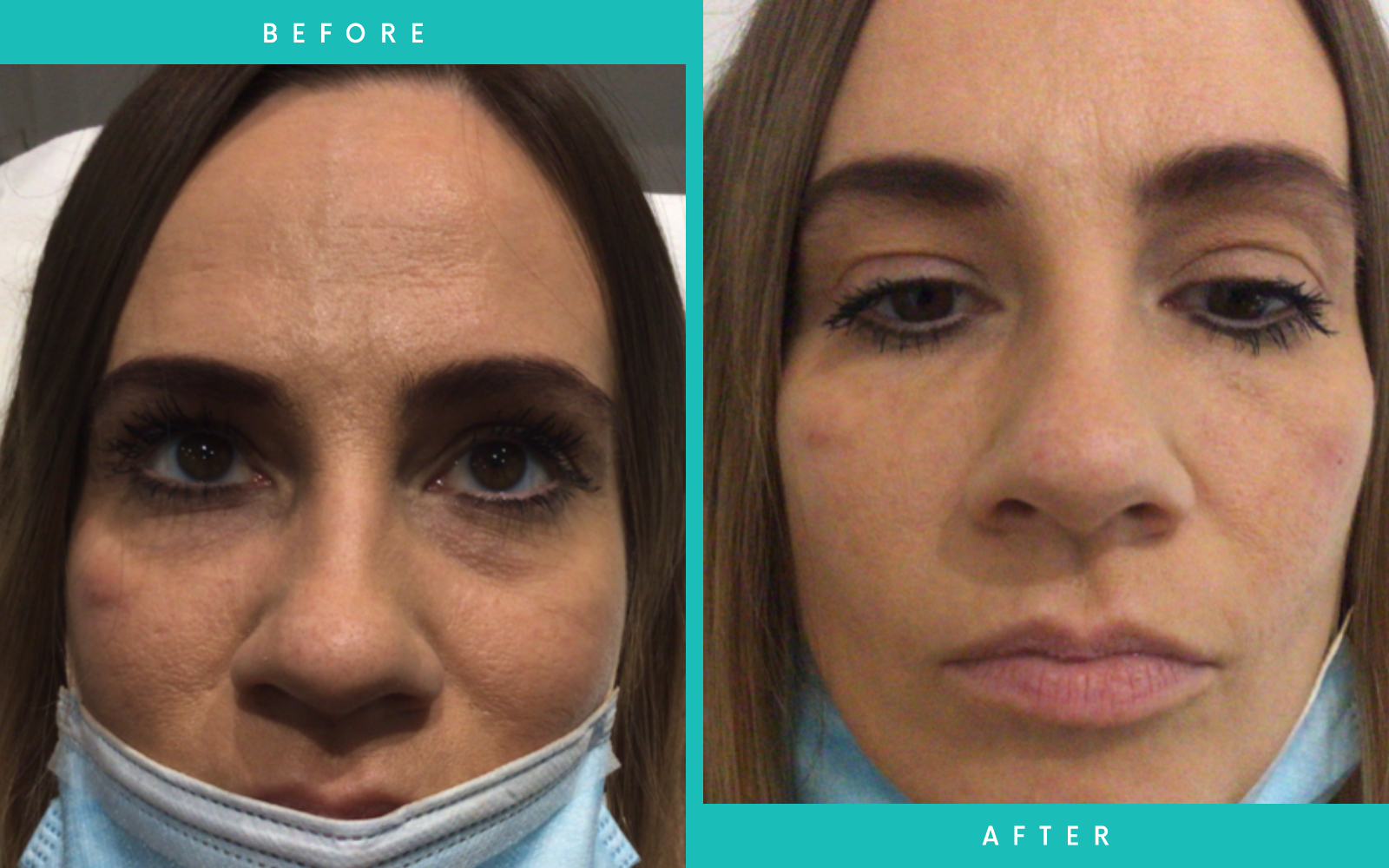 But What's The Alternative?
Next-level eye-refreshing dermal filler treatments to blur out under-eye bags are on the rise, and at the LasaDerm clinic, we have been on our game with this right from the start. They have been the number one most popular filler for the last 9 years with hundreds of successful procedures carried out.
And that's what Michelle, our very own clinical therapist, was impressed with. Each time a client would come out having had the procedure, she would look at them whilst taking the after photos and say "OMG it really is like magic!"
"I was tired of looking tired," said Michelle "so I asked our clinic manager if I could have the tear-trough filler procedure. I knew what wonderful results the doctors produced and all the staff at the clinic both past and present had the tear troughs done and were always raving about them." Michelle is quite lean and with a young son at home and a demanding job, she very often fell into the trap of not getting enough sleep.
So it was decided that we would treat Michelle to the treatment this Christmas. The doctor injected filler to plump out the sunken under-eye hollow, which had a diffusing effect on dark circles, thus brightening the area instantly.
About The Treatment
Hyaluronic acid shots are placed under the eye between the bone and the muscle carefully by a cannula. The use of a cannula is a specialised way of injecting the filler into the right place under the eye as this is a highly vascular area. It is also a far more comfortable and virtually painless way to deliver the filler where it's needed with the benefit of minimising bruising as the cannula doesn't puncture any of the blood vessels as it is blunt but manoeuvres around them instead.
Tear trough fillers in Milton Keynes hide dark circles and smooth contours, so light bounces uniformly off the area to give a smoother less wrinkled and light appearance. You instantly look refreshed and less "haggard". If dark circles are a concern, you won't have to use as much concealer.
Why not come in for a free, no-obligation consultation and see what tear trough fillers can do for you?
Before & After Photos