With the filler and Botox craze continuing to rise, it's likely that at least one member of your friendship group is an avid lover of injectables. Now, while there is absolutely nothing wrong with enhancing your features and giving your appearance that subtle lift, it is imperative to ensure that you embark on treatments the right way.
As a CQC registered clinic run by medical professionals, we are specialists in Botox and dermal filler in Milton Keynes, and want to share our knowledge to help botched cosmetic treatments become a thing of the past. We have all seen horror stories online about the dangers of choosing untrained, unreliable clinics, particularly those that offer discounted, cheap lip filler. It is unlikely that this route will ever end positively, and we are going to run through why, along with how to ensure that you enjoy beautiful and, most importantly, safe results.
The Truth About Cheap Lip Filler
Having specialised in lip enhancements in Milton Keynes for many years, we have encountered many clients who unfortunately trusted the wrong clinic with their treatment before visiting LasaDerm to rectify the damage. While all of our filler appointments are carried out with fully trained, certified doctors, this isn't always the case for others. A fact that we still cannot quite believe is that virtually anyone can administer injectables, even if they do not have the relevant qualifications. This means that through choosing the cheap route, you may well be booking in with someone who has no training in injectables. You can find more information on the laws and regulations regarding this on Save Face.
So, how can you ensure that your appointments are safe and your results meet your expectations? It all begins with a lot of research. To help you to make the right decision, we are going to run through the following: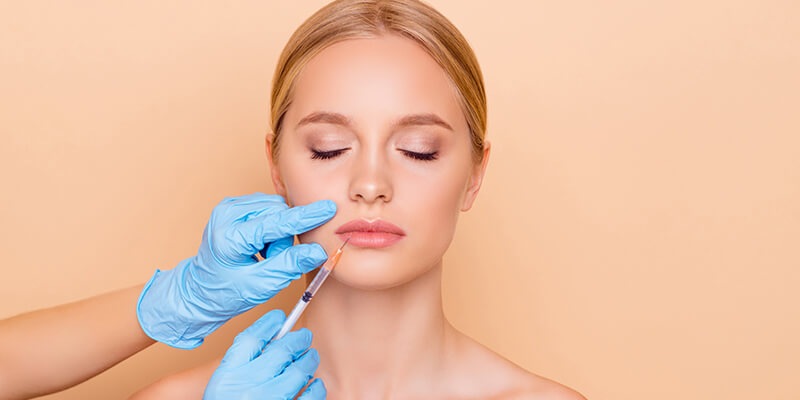 As Brits, we love a bargain, but there are some instances where you really do pay for quality and lip fillers is the perfect example. When searching for clinics to book your injectables with, it is vital that you avoid those advertising as 'discounted', 'cheap' or 'budget' as this creates huge red flags that they may not be as reputable as you had hoped. Choosing to go ahead with poor quality, bad lip fillers comes aside an array of serious dangers, such as:
Products May Be Fake
Even a simple search on the internet will show you that dermal fillers are shockingly freely available online, and you do not need to show any proof of your accreditations to make a purchase. This means that literally anyone can import products from across the globe and begin making money by claiming that they are an aesthetician. And even worse, these products are always advertised as far cheaper than their medically approved alternatives, which is why they have become so popular.
The problem with this is that in many cases, no real proof is provided to reassure the reliability of products which means that there have been hundreds of stories of individuals being injected with fake products. This includes everything from silicone or hair gel to even cement being advertised as dermal fillers, all of which have been injected into unbeknownst clients. These are all products that are likely to have been made up in someone's home, for example, with no safety profile or sterilisation. West Lake Dermatology has put together a helpful article with more information on this topic.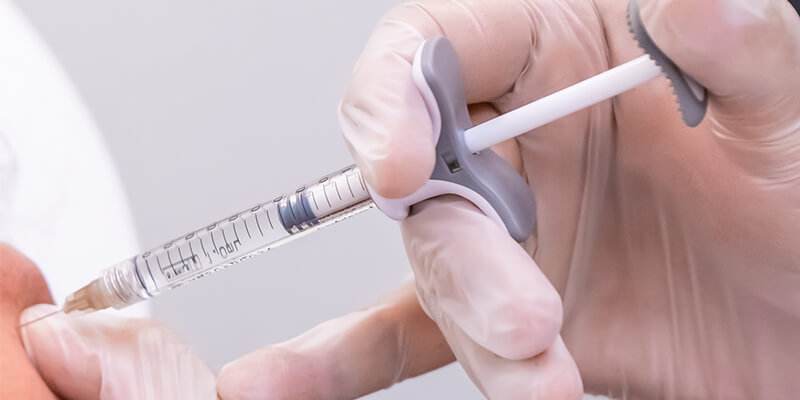 Risks An Allergic Reaction
The danger of fake lip fillers leads us to our next problem, allergic reactions. This is one of the biggest issues that you are likely to experience should you go down the cheap injectable route, as it is unlikely that your lips will ever fully go back to normal.
The ingredients used in medically approved dermal fillers are substances that naturally occur in the body, which is why they are able to subtly enhance your lips. Fake products, on the other hand, are not, which means that your body will reject them as they are seen as contaminants, and you will be faced with severe complications. Common signs that you have had an allergic reaction include swelling, itching and ulcers around the lips.
Can Cause Tissue Damage
If you were to opt for discounted fillers, then as mentioned previously, it is likely that the treatment will be carried out by an unqualified individual. Those with experience and certifications will always value their quality, so charge a price that reflects their skills.
The problem with allowing someone inexperienced to inject your lip fillers is that they will not be aware of the correct techniques. A common issue associated with this is the filler being injected into blood vessels as opposed to the skin. This leads to a condition called necrosis, which is the premature death of tissue, causing your lips to dramatically change in shape.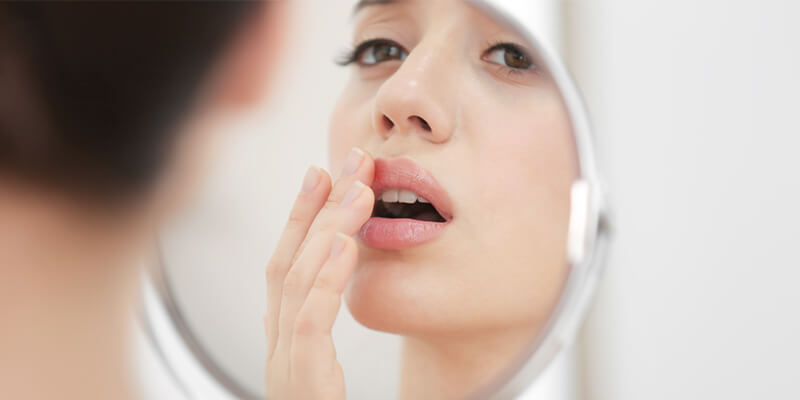 Injector May Cut Corners
Back in the summer of 2019, we posted an article about Saysha Williams, who had been hospitalised after her 'Love Island' lip filler disaster. The reasoning behind her awful experience is that she chose a beautician who was not only unqualified but also cut corners during appointments. As opposed to spending time getting to know Saysha, her requirements and her medical history, the chosen injector rushed the process. She did not ask for any paperwork to be completed or run through side effects; the 2ml of filler was injected straight into the lips. This lead to Saysha contracting a severe impetigo infection, which had primarily been caused by lack of hygiene – yet again, another corner cut.
This story is just one of the many examples of why you simply cannot trust those who do not follow the correct procedures and are worried only about getting their money, not customer care.
Permanent Issues
Although this is the worst-case scenario, it is possible to be left with permanent scarring, and long-term issues should your fillers go wrong. Take Marcel King, for example, who explained her story on the BBC documentary, Fake Britain. Marcel had been hoping to "knock a few years off", so she booked in with a company that she found on Facebook. She was charged just £300 for Botox in various areas of her face with a £100 top up two weeks after her first appointment. Within just a few days, Marcel started to experience severe swelling and redness, which left her hospitalised and in a critical condition. Today, she is unfortunately left with permanent muscle damage, which cannot be resolved. You can find more details of this horrific story, along with a video and photos, over on our previous article.
While this example is based on the dangers of counterfeit Botox, this can most definitely also occur with lip fillers. A common long-term issue with fillers is lumping around the lips, which are caused when permanent, fake fillers are used. Scar tissue develops around the filler, causing lumps that cannot be removed.
If you have any questions regarding Botox in particular, please do not hesitate to contact us, and our team would happily answer your queries. We have offered Botox in Milton Keynes at our clinic for many years and have a highly skilled, medically-led team available for consultations.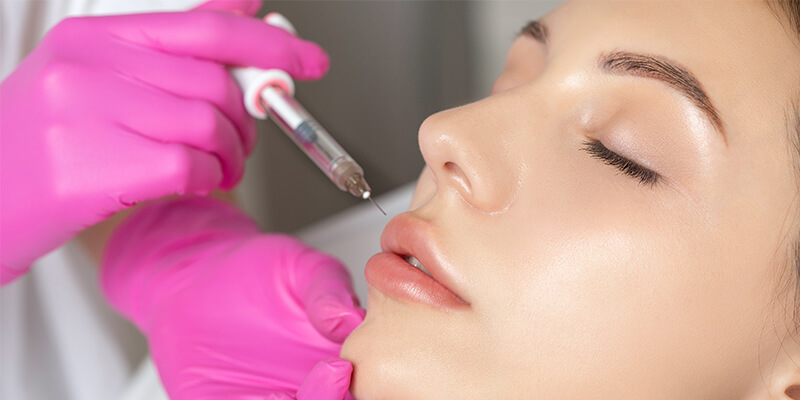 It is not uncommon to experience slight swelling, redness or bruising after lip fillers, especially if it is your first time getting the treatment. This is rarely anything to worry about and should always subside after a few days. However, if you notice any of the following side effects, then you may be experiencing lip fillers gone wrong:
Purple, blue or black discolouration many days after your session
Constant severe pain on and around the lips
Very pale lips (also known as blanching) caused by lack of blood supply
Swelling across the face (the appearance of an allergic reaction)
Blistering of the skin or a skin infection such as impetigo
With any of the above symptoms, it is vital to act fast to prevent further damage. Ensure that you speak to a medically qualified practitioner immediately, and they will give you instructions on the next steps to take. In some cases, it may be possible for the lip filler to be dissolved once your lips have healed, which should restore them to their original appearance as much as possible. Again, this should only ever be done by a fully trained, accredited professional.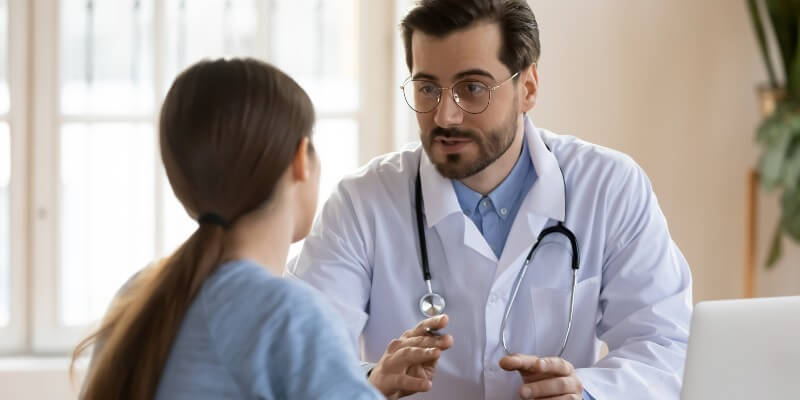 Although the dangers of choosing the wrong clinic are terrifying, this should not put you off on going ahead with your treatment. There are several ways that you can ensure complete safety with your lip fillers, allowing you to achieve the results that you have been dreaming of. We recommend starting your journey with the following tips:
Always Do Your Research
Over our many years of providing dermal fillers in Milton Keynes, one thing that we can confirm is that there is no such thing as too much research when considering a treatment. Not only should you research clinics but also what to expect before, during and after your appointment. It is worth reading up about the main types of filler available because each can achieve slightly different results. For example, Juvederm is the most popular lip filler as it is perfect for contouring the shape for a more defined look. Whereas if you were hoping to plump your lips while reducing signs of ageing, then your doctor may consider Radiesse as this is designed to boost collagen production.
After you have achieved your perfect lips, don't forget to keep in mind that you will need to schedule top-up appointments to maintain your results. How often this is necessary does vary based on each client, but your doctor should be able to gauge this. For more information on what to know before getting fillers, take a look at our guide.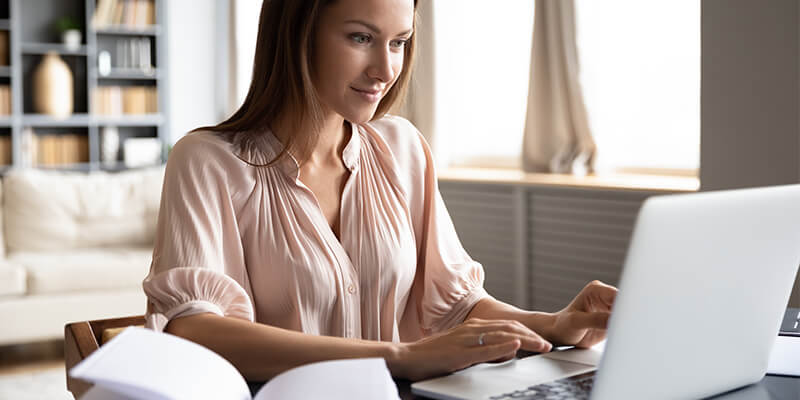 A Consultation Is A Necessity
Never go ahead with any treatment without a consultation, as this is a key step in ensuring that your experience is safe and professional. During your consultation, not only will your chosen aesthetician walk you through what to expect and any side effects, but also contraindications.
Contraindications are any factors that may mean that you cannot go ahead with your appointment because the fillers will be too risky for your body. They will spend time understanding your medical history before concluding whether you are the right candidate for the procedure.
Here at LasaDerm, a consultation is something that we take very seriously, meaning that we will only inject fillers on a client if we are happy that there will be no risks. If you are interested in booking a consultation for dermal fillers with our team, whether this may be for lips, tear troughs or our non-surgical nose job in Milton Keynes, please do not hesitate to get in touch.
Choose A Reputable Clinic
When it comes to making any cosmetic changes to your appearance, it most definitely pays to be picky when choosing who to trust. Be confident in asking as many questions as you feel are necessary, and do not shy away from checking whether clinics have the relevant certifications. Ultimately, you must have the peace of mind that you are in safe hands and if this means thoroughly checking the background of companies, then do it!
As a reputable clinic, there are a number of certifications that we recommend keeping an eye out for. This will apply regardless of the injectable treatment that you opt for, whether it may be lip dermal fillers, liquid facelifts or a non-surgical nose job. The CQC (Care Quality Commission) is an organisation that we have always be registered with and reassures safe, effective and quality treatments. All products that we use are also FDA approved, reassuring their safety profile. These are just two examples of the many accreditations that allow you to gauge the reliability of clinics.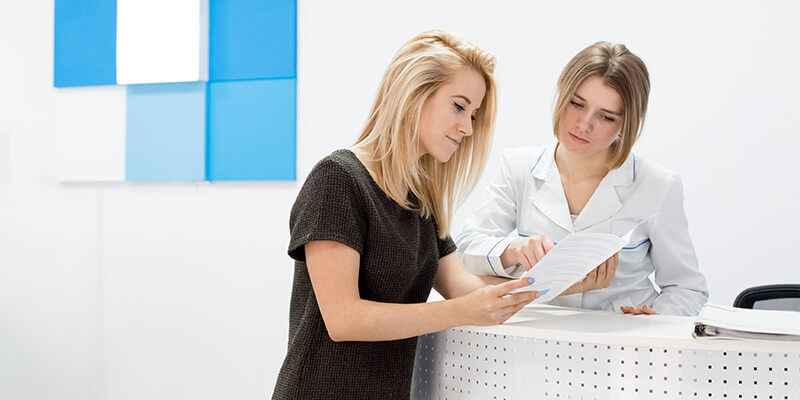 Carry Out Correct Aftercare
Last but most definitely not least is the quality of your aftercare. Once you have left your chosen clinic, it is then your responsibility to ensure that you follow your aftercare instructions and prevent any risk of infections, for example.
It is likely that you will experience swelling and possibly bruising; this is completely normal, and you are free to apply an ice pack to your lips to ease these side effects. You should also drink plenty of water as this will aid your body's natural healing process, allowing side effects to subside as quickly as possible.
If you have booked in with LasaDerm for lip filler, and are unsure about aftercare, then our team are always more than happy to answer any questions you may have. You can give us a call after your appointment if you notice any changes in your lips, and we can advise you on the best route.
Transforming Your Lips Safely
While there have been many horror stories of people experiencing botched lip fillers, there is always a reason behind this. In most instances, it is because their chosen clinic does not have the knowledge or products required to complete the treatment safely. This means you have no real reassurance of their skills or qualifications, putting you at significant risk. Through booking in only with reputable clinics which hold all of the relevant accreditations and training, the likelihood of any problem will remain at the minimum.