Our Client's Story
Geraldine booked a consultation at our cosmetic clinic in Milton Keynes to discuss removing two moles on her face. She had heard only positive feedback from past clients of LasaDerm and felt confident that our doctors could help her achieve her desired results.
At LasaDerm, our primary mole removal method is PlexR®, a non-surgical, minimal downtime treatment that leaves zero scarring. This was the route recommended to Geraldine during her consultation.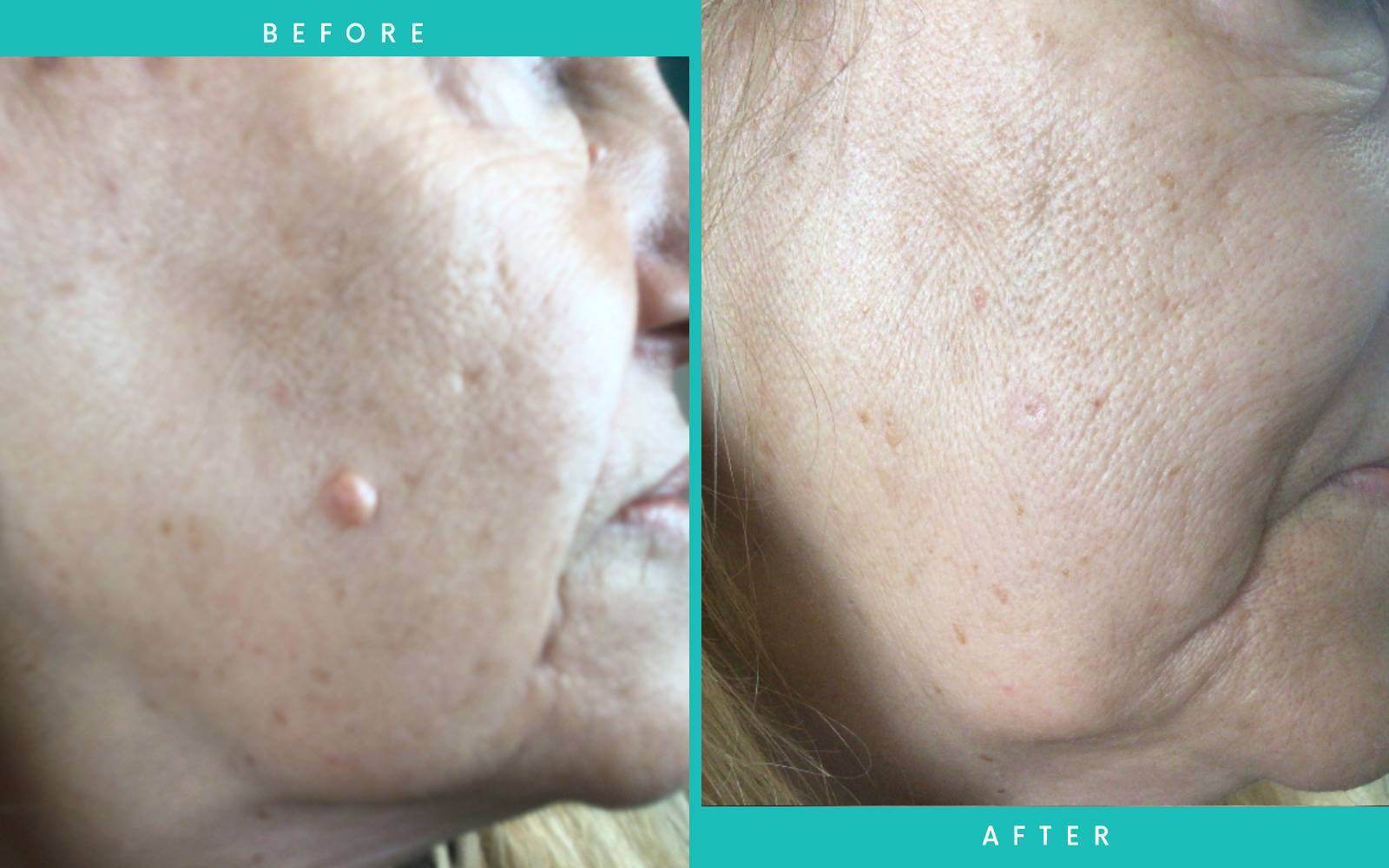 Treatment Information
Happy with her consultation and proposed treatment plan, Geraldine went ahead with her PlexR® treatment. She booked her mole removal session and a complimentary eight-week review to assess her results.
Before beginning to remove any moles, a local anaesthetic was used to numb the treatment area and minimise discomfort. Our registered LasaDerm doctor then started the process.
During a PlexR® session, an advanced pen-like device is used to "zap" the lesion. Fuelled by plasma energy, this device heats the skin and removes the mole without causing any damage to the surrounding skin.
The entire process took only 20 minutes, including providing Geraldine with full aftercare advice on how to care for her skin over the next few weeks. As you can see from the before and after photos, Geraldine's results have been incredible – it is virtually impossible to spot that there was ever a mole in the first place!
As always, if you would like to learn more about our mole removal in Milton Keynes, please do not hesitate to book a consultation with our experienced doctors.
"I would recommend this treatment to anybody"
"I would recommend this treatment to anybody. The staff are so lovely and make you feel so comfortable. Excellent results, happy with the outcome, has immensely improved my confidence."