Book A Consultation With Our Medical Led Team!
Highly Effective Injection For Fat Reduction
Ideal for clients who want to achieve their desired look without going under the knife. Our injection for fat reduction works by breaking down fat cells in targeted areas of the body. As opposed to achieving weight loss, this treatment is suited to those who have stubborn fatty tissue that they have been unable to get rid of through healthy eating and exercise. It is also fantastic for treating areas that prove impossible to slim down, such as around the chin and the knees, helping individuals to sculpt their appearance.
Our Fat Dissolving Injections Can Treat:
Fat Dissolving Using Celluform
Created to break down the fat cells in the subdermal layer of the skin (the tissue just under the surface), Celluform is ideal for removing small, precise areas of fat. Celluform works by liquifying the fat cells, which means that after your sessions they will be destroyed permanently.
As it is perfect for contouring, as well as improving skin elasticity, Celluform is popular for those looking to target a double chin or remove jowls. Not only this, but the solution is also fantastic at encouraging collagen production, helping to make the skin firmer.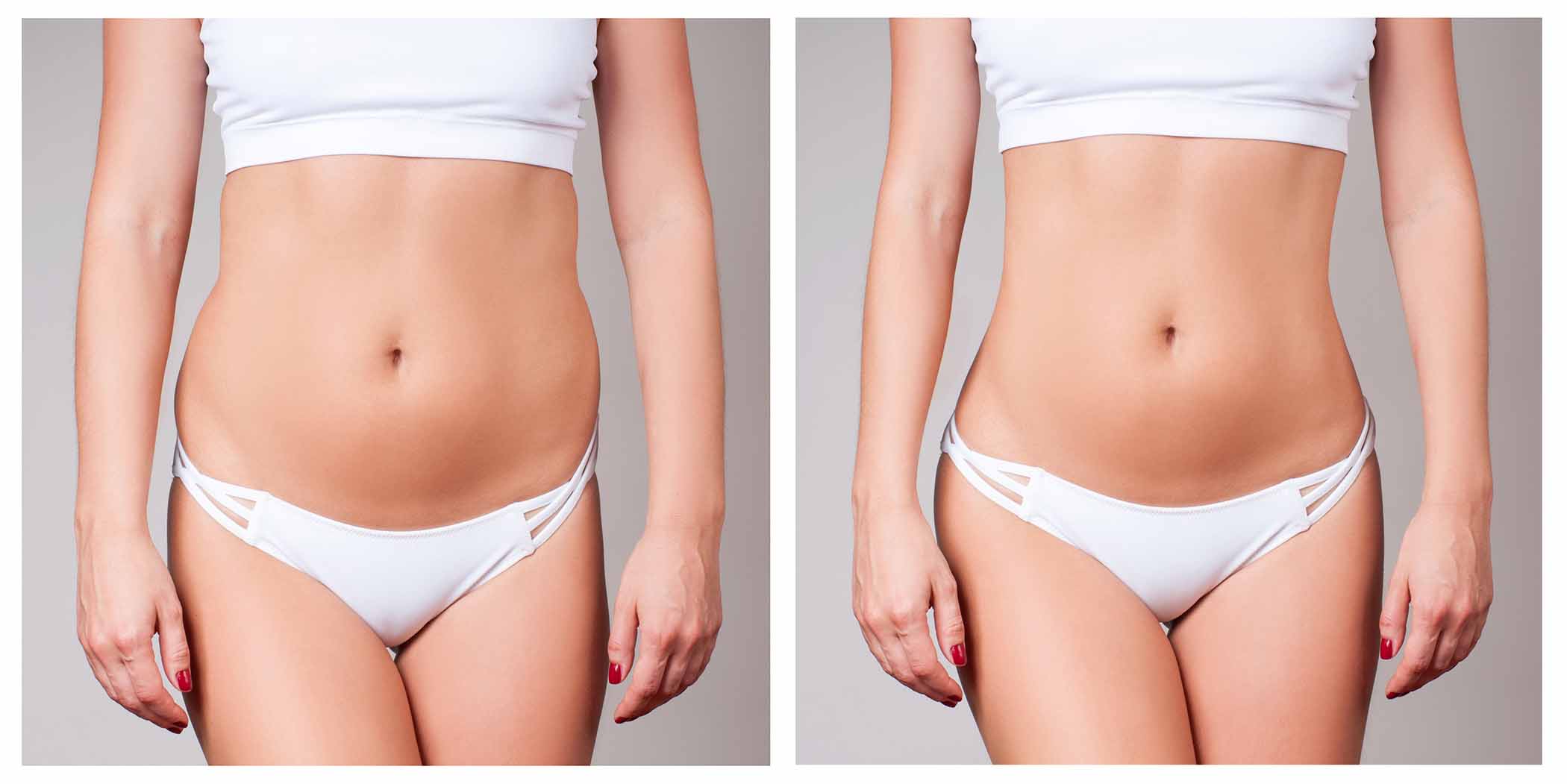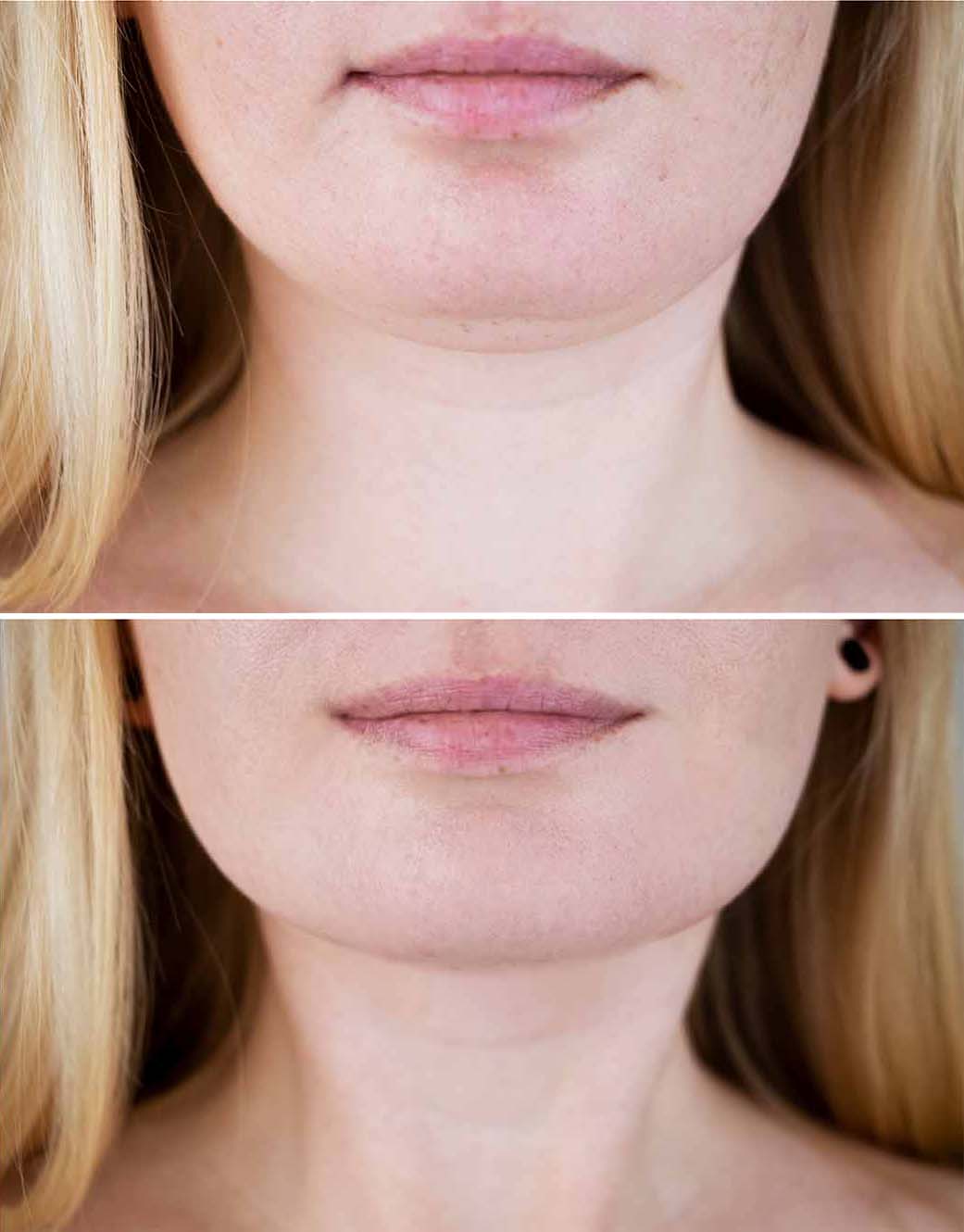 What Is The Best Option For Dissolving Chin Fat?
One of the most common reasons why our clients choose our fat dissolving injections is to tackle a double chin, an area that impossible to target through exercise. By opting for dissolving chin fat, not only can you create a more contoured jawline, but you can also enjoy long-term results, provided that you continue to look after your body through exercise and nutrition.
During your consultation you will be paired with a trained, experienced specialist who will assess your treatment area and determine which solution is best suited to you. Both Aqualyx and Celluform can be used for dissolving chin fat so your consultation will be used to tailor the treatment plan to your desired results, medical history, lifestyle and many other factors. From here, they will be able to advise you on which of the two options would offer the highest quality of results.

Our Prices
Aqualyx
| Treatment Area | Price |
| --- | --- |
| Body | £300 per session* |
| Double Chin | £450 per session** |
*This includes use of 2 Vials ans 1 Cannula, 3 sessions are needed 4 weeks apart
**2 treatments are needed 2 weeks apart
Celluform+
| Treatment Area | Price |
| --- | --- |
| Double Chin | £550 per session* |
*2 treatments are needed 2 weeks apart
Customer Testimonial
"I had such a fantastic experience with LasaDerm from start to finish. During my first consultation, they spent so much time explaining the treatment to me and answered all of the questions I had. I was made to feel so comfortable, and I felt so confident that I could trust them. I've now had all three fat dissolving sessions around the chin area and I'm so pleased with the results, I wish that I'd booked in sooner! "