Our Client's Story
"I've never had any type of cosmetic work done before, so getting lip filler was a little scary. The idea of a natural-looking lip enhancement has always appealed to me, but the possibility of coming out with overfilled and a lumpy trout pout has always put me off. We've all seen the horror stories.
I was intrigued when I heard that there are fillers that are perceived safe and can be dissolved if you don't like them. I've never disliked my lips, not even given any real consideration until I started researching more about the safe hyaluronic acid dermal fillers. These are dermal fillers made of a naturally occurring substance that your body already contains AND they can be dissolved if you don't like them or anything untoward happens.
Whilst I was aware of many of my friends and colleagues having had various different things done, I was also conscious that I was going to do my research, and that's when I came across LasaDerm.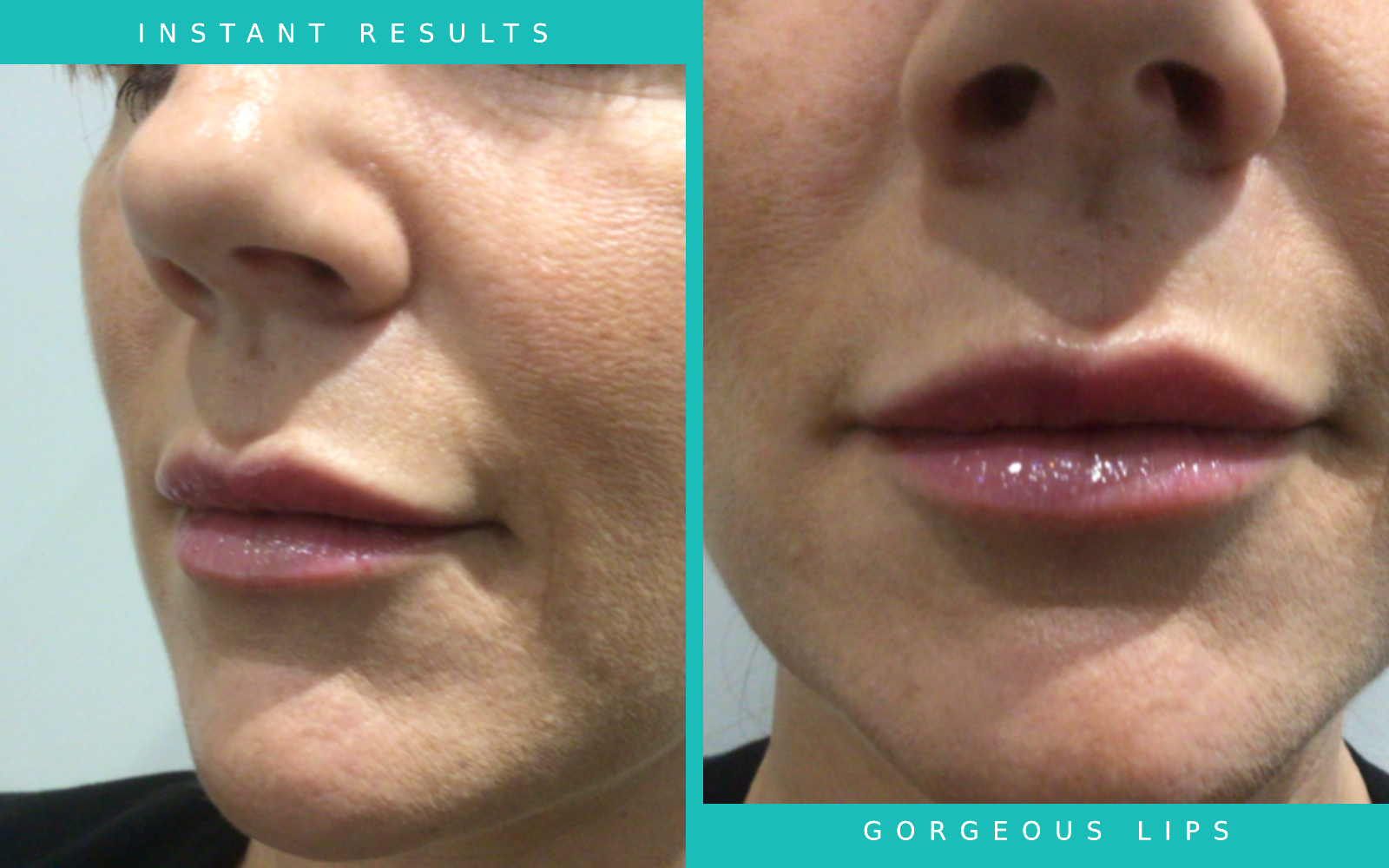 LasaDerm is a leading, independent, medical aesthetic clinic that has been running for 10 years and has experienced and qualified doctors that are GMC registered. I was also made aware that they are CQC registered, which is an independent government body regulating doctors.
I realised that the doctor and I were on the same page when he said natural and subtle was the way to go. No one should really be able to tell but that I would retain the natural shape of my lips but just enhance them. And over time little and often that he could add more volume if I wanted."
The Consultation
"During the consultation, the doctor informed me the results following a filler treatment will, of course, vary from person to person and depended on the areas treated. It is normal for there to be some swelling and possibly even some bruising for a few days after, but generally, I would see an immediate difference in volume and shape of the treated area. The results tend to improve as the swelling settles, and the filler begins to sit more naturally in the skin. This may take around two weeks. At this stage, the clinic calls you back in for a review to check if you are happy and if there are any tweaks to be done then this is done as part of the treatment.
When I booked the consultation, I went in with the mind-set that I wouldn't agree to anything unless I trusted and felt 100% safe in the doctor's hands. By the end of my consultation and with the doctors honest and professional manner, I decided I absolutely wanted the fillers."
The Treatment
Dermal filler is injected into the lips to define the lip borders and/or create a fuller, plumped-out effect. We can inject as much or as little filler as the patient requires giving a subtle or more dramatic result whilst ensuring that a natural look is achieved. Lip filler is a naturally occurring Hyaluronic Acid gel. Our lip filler of choice is are Restylane, Teosyl Kiss or Juvéderm ®, the leading fillers available on the market, which all include a built-in anaesthetic.
The Results