Coming to terms with the idea of ageing can be a stressful process for many, there is often a fast-paced change in appearance, which can be tricky to resolve, or even slow down. However, luckily, with the continuous innovation and new technology being introduced to the cosmetic and beauty industry, there are now many options for anti-ageing solutions.
Effective Anti-Ageing Solutions
Many people wish for a dramatic change in appearance and others would prefer to take a more subtle approach. Whether you opt for a surgical solution to slowing down the ageing process or would feel more comfortable taking a non-surgical route, we have many different options to suit all.
Liquid Face Lift
Along with the term, 'facelift' comes an automatic assumption of serious surgery involving cutting and rearranging areas of the face. However, in this instance, this is not the case. A liquid facelift is a non-surgical solution to a traditional facelift and involves merely dermal filler injections.
Over time, the face starts to lose volume, making you look tired even when you may not feel remotely sleepy. There are seven key areas that show the first signs of ageing in the face; these are the following:
Jowls
Jawline
Cheeks
Tear Troughs
Corners of the Mouth
Nasolabial Folds – the crease of the nostrils
Cheekbones
During a liquid facelift, dermal filler can be placed in the areas in which you are unhappy with the most. Your practitioner can inject into just your chosen areas, or for full results, all seven areas listed. This would give a more gentle, subtle lift, essentially restoring the structure to the skin. There is relatively no downtime after a liquid facelift; you may experience slight redness and swelling. The results can last for up to a year and a half before a top up is required.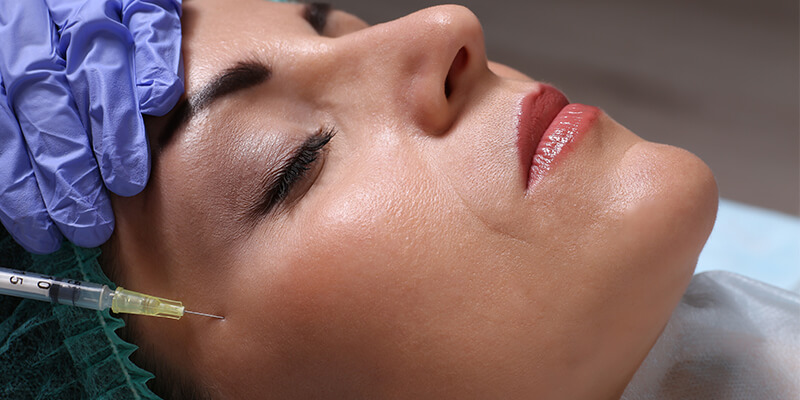 Microdermabrasion
Microdermabrasion is a less intense procedure and is best described as similar to a highly exfoliating facial. It is best suited to those who are seeking a light, more enjoyable treatment rather than cosmetic procedures.
During a microdermabrasion treatment, a specialist exfoliating machine will be used to remove all dead skin cells from your face, taking away the top layer. Circular movements are used, which helps the blood to pump around your face more, which increases collagen. Collagen is a tissue within the layers of skin that keeps the skin plump. With age, the face loses collagen making the skin lose elasticity and become loose.
Through stimulating the skin's blood flow and collagen, over time, dermabrasion will help to smooth out wrinkles and rejuvenate the skin.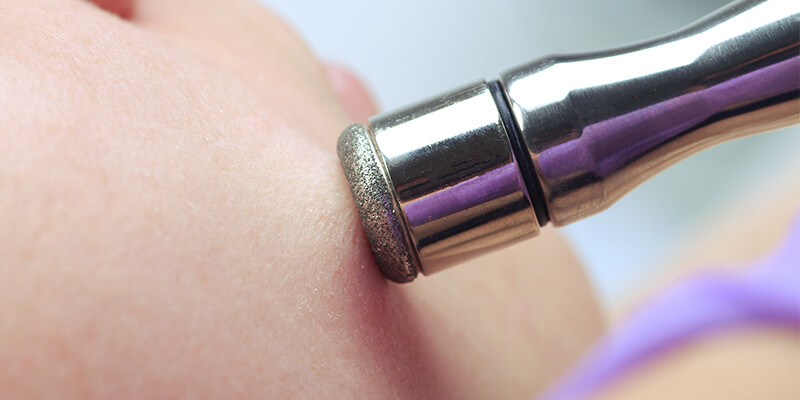 PlexR® Technology
PlexR® plasma technology is known as 'soft-surgery' but involves no cutting of the skin. It instead uses pulses of plasma energy to tighten the skin. PlexR® is usually used to reduce the appearance of what is known as 'smoker's lines' which are lines around the mouth, as well as baggy eyelids. Both of these are key aspects that can dramatically age the face.
PlexR® technology removes all traces of baggy skin, folds or deep lines without actually removing any skin at all. Due to the complexity of the new, advanced technology used for this treatment, only specific areas are treated. The procedure will pinpoint only the required individual lines or baggy regions of skin, without damaging any deep layers of tissue.
The hugely beneficial advantage of PlexR® smoker's lines or PlexR® baggy eyelids is that the procedure only takes around 30 minutes and the results can last for up to ten years.
Skincare
If booking in for a specialised treatment is not your cup of tea, or the expenses seem a little high, not to worry, there are many day-to-day skincare tips you can follow to reduce signs of ageing.
A known fact is that the sun can dramatically speed up the signs of ageing and makes the skin look old. Although we cannot deny that it is very tempting to strive for that glowing, tanned skin, UV rays damage the skin in more ways that one. Some of the most prominent signs of ageing are pigmentation, otherwise known as age spots, facial thread veins and wrinkles, all of which are increased through UV exposure. Always remember to apply a layer of suncream to your skin before setting off for the day during the warmer months. If you are worried about suncream making a sticky, dewy base for under makeup, instead opt for a foundation with added SPF. BareMinerals, Bobbi Brown, Marc Jacobs and many more brands infuse all of their foundations with SPF. Don't forget to consider UV ray protection in the colder months. Winter sun and overcast days are just as damaging to the skin as sitting directly in the heat.
Not only does the sun age your skin, but so does lack of water. Drinking the recommended amount of water a day can benefit the body in a long list of ways health-wise, but a point many people often miss off is that dehydrated, damaged skin creates wrinkles. The more dehydrated the skin is, the more dull and tired it will look, therefore making you look older. Wrinkles are caused by damaged skin cells, constant dehydration is one of the main causes of this.
For highly dehydrated skin, drinking water may not completely revive your skin, you may need to look for some extra help. We recommend that you schedule into your daily routine a thorough moisturising of the skin. Every two weeks take some time out to exfoliate the skin and apply a deep face mask. This will take a similar approach to dermabrasion and stimulate collagen production.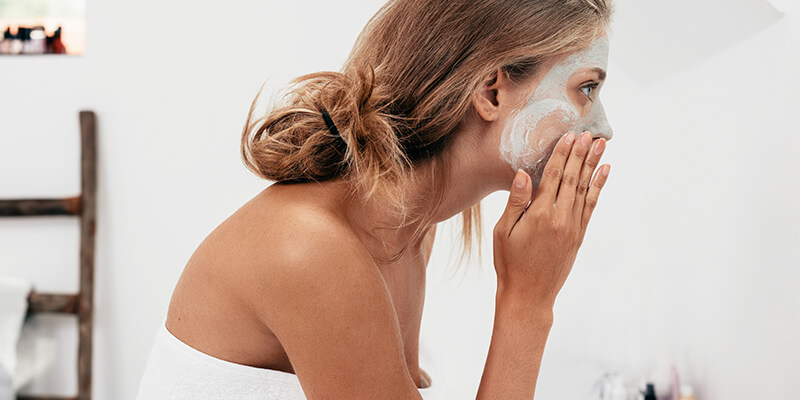 Summary
Signs of ageing do not have to be a worry, there are multiple different ways to reduce the appearance of signs such as pigmentation, wrinkles and tiredness. In the past, there seemed to be no other effective solution apart from going under the knife and booking in for facelift surgery. However, now we are spoilt for choice with non-surgical, quick result procedures.
Before booking in for any specialist treatments, we highly recommend that you always have a consultation with a fully qualified practitioner.