Although years ago, it was a taboo subject to talk about the "work" individuals may have had done, procedures such as fillers and Botox are just as common as booking in for a massage. With celebrities such as the Kardashians, Chrissy Teigan and Cindy Crawford all openly speaking out about their love for filler, its no surprise that the number of people interested in enhancing their appearance has skyrocketed. However, much like any type of procedure, it is imperative to conduct thorough research before going ahead with fillers, not only into potential clinics but also the results you wish to achieve.
With this in mind, having run a medically-led clinic for many years, offering fillers in Milton Keynes, we have put together an honest guide on what to know before getting fillers, ensuring that you make the right decision for you.
A LasaDerm Guide On What To Know Before Getting Fillers
As cosmetic procedures continue to grow in popularity, its never been easier to track down the perfect transformative treatment to create the look that you have always dreamt of. We are lucky enough to have worked with hundreds of clients, helping them to boost confidence and self-esteem, whether this may be through lip enhancement in Bedford or our non-surgical facelift in Northampton. When taking a closer look at those that are most sought-after at our clinic, each procedure has the same similarity; they use fillers to achieve the desired appearance that the client has in mind. But how can you ensure that you choose the right fillers for you? Let's take a closer look at the following considerations before going ahead with your treatment: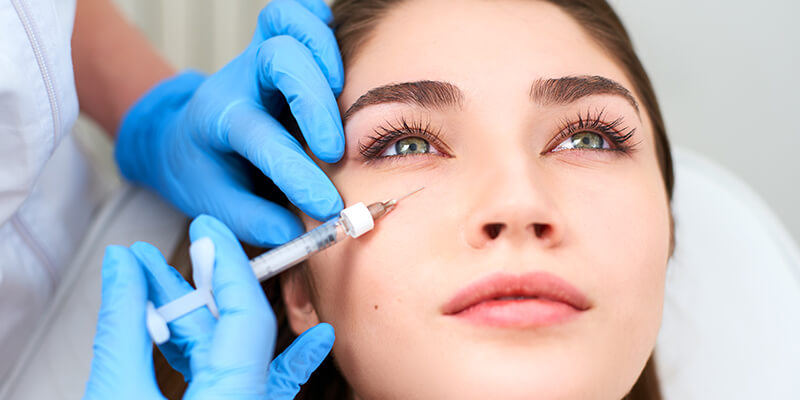 We are all too familiar with the horror stories regarding botched Botox and fillers, which leave individuals with life-long injuries or scarring. Which leaves us asking the question, why do my fillers look so bad? The horrible reality of these disasters is that a significant percentage of them could have been prevented through one simple thing, research. Thorough research will be imperative in ensuring that you choose not only the right filler type for you, but also a clinic that has all of the relevant qualifications to carry out the procedure safely with minimal risk. Do not just go ahead with the first option you find when doing a quick search on the internet or social media. When it comes to choosing a clinic, take a closer look into their experience, skills and whether they have been certified by leading bodies. If they have none of these or share minimal information on their company, then look elsewhere.
When it comes to fillers, you most definitely get what you pay for. It is for this reason that you should never book in with a company that advertises using words such as "cheap", "discount" or "budget" as the likelihood of achieving the results that you would like is very slim. Those that are able to offer cosmetic procedures at a low cost can only do this if their overheads are low, which means one thing, the quality of their products is incredibly poor. They will most likely order what they believe is filler over the internet with no real medical approval or testing to ensure that they have an adequate safety profile. It also means that the filler has not been regulated, meaning that they come alongside potentially catastrophic side effects when injected into the body. This is because there is no real proof that the fillers include the ingredients that they claim they do and could well be counterfeit products, including substances that cause the body to experience adverse reactions.
In light of this, if you are interested in booking in for filler, be prepared to pay £200 at a minimum per treatment. Any less than this is unlikely to be of the quality that you require to achieve safe, natural results. Moreover, as well as paying for regulated products, you are also paying for a fully qualified, medical professional to perform the procedure. These are individuals that have undergone intense training to ensure that they meet a standard of skill that boasts professionalism and reliability, meaning that you have the reassurance that you are safe hands.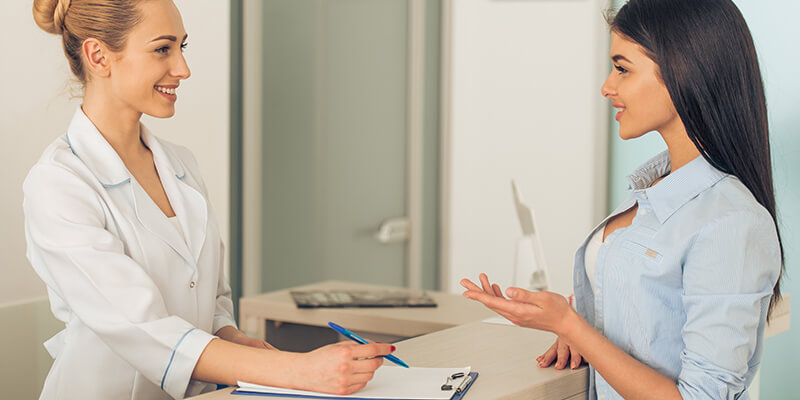 Something that many fail to recognise before speaking with a professional is that there are several different types of filler, each of which achieves different results. It is no longer the case that collagen is used to transform everything from the lips to smoothing out fine lines, meaning that you will need to spend time familiarising yourself with these before going ahead with your treatment. The three main types of filler, all of which are available at LasaDerm, are as follows:
Restylane – Restylane is the gel form of hyaluronic acid, which provides results that last for 8-12 months. It is used to mimic the hyaluronic acid, which naturally occurs in the body and can be used to plump or smooth various areas of the face.
Juvederm – Often used for lip fillers, Juvederm is ideal for restoring the contours of the face and is able to last for up to 15 months. The base of Juvederm is also hyaluronic acid and can fuse with your natural facial tissue to produce natural results.
Radiesse – Radiesse is a dermal filler which can be used to reduce common signs of ageing through kickstarting your bodies natural collagen production. Due to the nature of Radiesse, it is commonly used on older patients.
If a clinic is willing to inject fillers without an initial consultation, then it is a huge red flag that you should not go ahead with the treatment. Consultations are vital in ensuring that you are paired with the right filler type and technique to achieve the results that you want. They also run through your medical history and any contraindications, which are factors that make the treatment unsafe to perform. Common contraindications for fillers include pregnancy, sinus infections and severe allergies, so be sure to state anything like this to your chosen aesthetic professional.
Along with potential dangers, an initial consultation will also give you the chance to describe your desired results to ensure that you leave your appointment happy. You can bring along photos, which your aesthetician will then compare against your features to ensure that results are natural and will complement your face. When booking a consultation with a reputable clinic such as LasaDerm, you will receive only honest and ethical advice on which fillers would best accommodate your needs. If our doctors do not believe that fillers are right for you or that a different look may suit you better, they will let you know an alternative route to maximise results.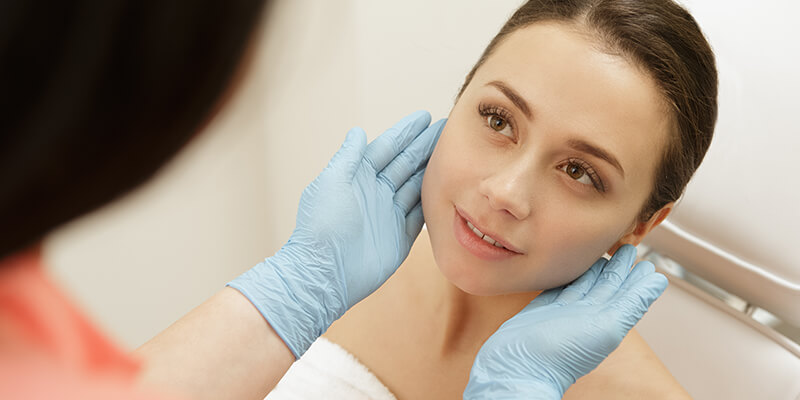 While you may dream of the Kylie Jenner pout, it is always recommended to start off subtle with your fillers before building yourself up. Do not go into your first-ever appointment asking for your lips to triple in size. The most common amount that you will have injected at once, especially when it comes to your lips, is between 0.5 and 1 ml of filler, which means that it's unlikely that you'll need any more than one syringe each appointment. Much like the consultation, if a company is happy to go ahead with injecting several syringes worth of filler at once, you may want to think twice about booking in with them. Why? Because injecting too much filler will inevitably stretch the skin that lies underneath the tissue, eventually beginning to weigh it down. This can make the appearance uneven, droopy and in the worst-case scenario, needing surgery to restore your original features. More information on this can be found on Huffington Post.
It is important to remember that fillers are temporary, which means that you'll need to book top-ups if you wish to maintain your results. How often you will need top-up appointments will be based on the type of filler that you opt for. For example, Restylane can last between 8-12 months, whereas Juvederm is 9–15 months and Radiesse 12-24 months. This will always be discussed during both your consultation and the treatment itself, so you will be aware of how long it will be before your results start to fade. It is then entirely your choice whether you choose to book your top-up session in advance, so it is in the calendar or you wait until you begin to see a difference in your results. As everyone's body reacts differently to filler, most opt for the second option as you may reach closer to your scheduled appointment and notice that you do not necessarily need a top-up just yet.
There are many ways in which you can help to make your fillers last longer. These are just recommendations and are not set in stone for everyone, but include tips such as:
Sun Protection – Although you do not necessarily have to stay out of the sun when you have fillers, it is recommended to be mindful of how much time you spend in there as too much exposure can cause the filler to break down quicker. It's also vital in maintaining skin health and preventing signs of ageing, so it's a win-win situation!
Keep Your Body Healthy – Drinking plenty of water and eating a balanced diet will always prove incredibly beneficial, but it will also prolong your fillers through preventing free radicals from damaging your skin.
Keep Stress Levels Low – This is a tricky one, but keeping stress levels low will prevent collagen production from slowing down, allowing your results to remain plump for longer.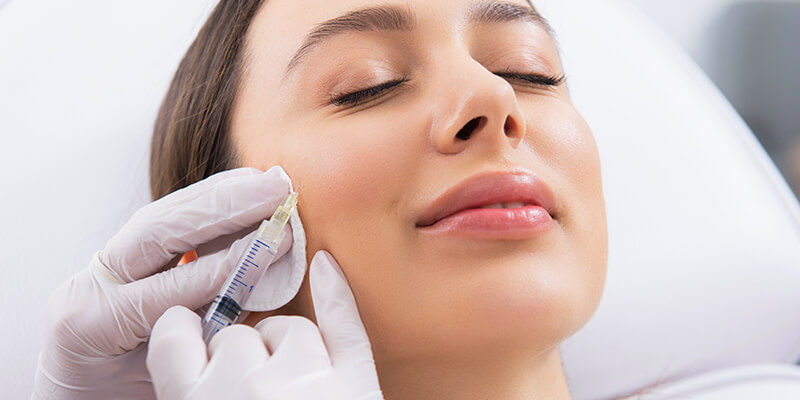 Something that you can never quite anticipate until after your treatment is whether you will experience any side effects. Although when injected by a trained professional, these will always be minimal, there is likely to be some swelling and redness for the first few days. In some instance, individuals notice slight bruising; however, much like the other filler side effects, this will subside shortly after the treatment. When booking with LasaDerm, you will always be provided with advice on how to care for the treatment area and minimise side effects. This will include recommendations such as not to touch the area, to stay propped up and use ice on any swelling.
Fillers, The Right Way!
If you embark on plenty of research and book in with a clinic which is fully certified to inject fillers, you are guaranteed to achieve your desired results. They will not only be natural and complement your features but will also last for several months without any problems. With this in mind, if you are considering fillers or Botox in Bedford and the surrounding areas, please do not hesitate to contact the LasaDerm team!