Client Brief
Our client contacted LasaDerm for guidance on which treatment would be best suited to clearing their skin. They have noticed that their breakouts were proving tricky to manage, and everyday skincare was no longer working. With this in mind, we recommended
LED light therapy
, which is a wonderful solution to improve both the appearance and health of the skin.
Treatment Overview
LED light therapy, otherwise known as LED phototherapy is an innovative treatment which utilises the natural light to repair the skin. It has been clinically trialled, tested and proven to be one of the most effective, quickest ways to target a whole host of common skin dilemmas. Light therapy can also be used to all grades of acne and will not irritate the skin, making it a versatile solution for clients of all ages.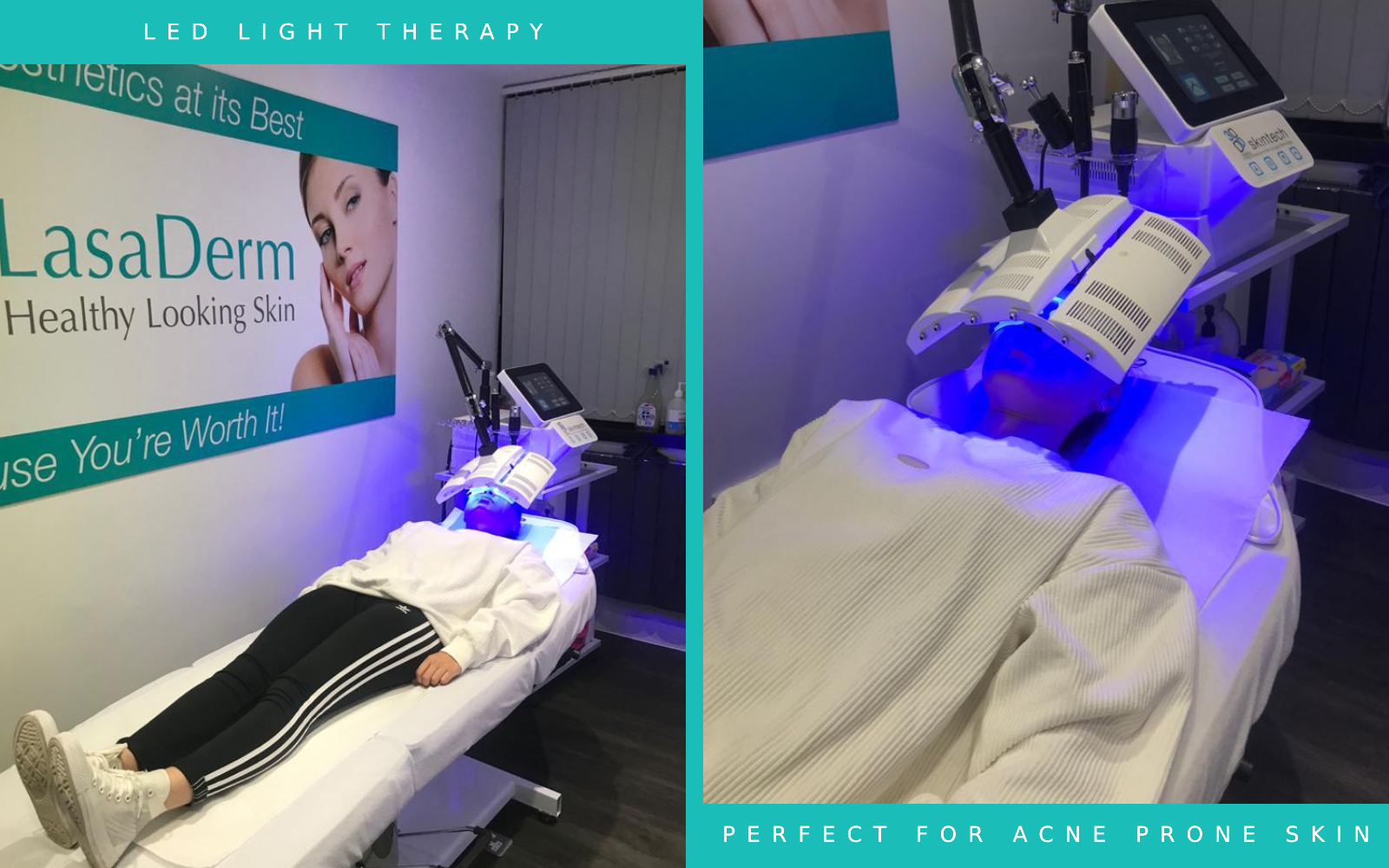 In this instance, we recommended blue light therapy for our client, as this is the best-suited colour to treat acne and congested skin. The key benefit of blue LED light is that it offers anti-bacterial properties, which is ideal for destroying the bacteria that causes acne. It also works towards shrinking enlarged pores, which in return, reduces the likelihood of breakouts in the future. LED light therapy is a combined solution, used alongside medical grade skin products containing salicylic, glycolic and lactic acid.
This was the first session for our client, who was able to see an instant difference in their skin. Not only had their breakouts started to calm and become less irritated, but their skin looked more radiant overall. There is no need for downtime with this treatment, so they were able to continue with their day. We look forward to completing the course of sessions and seeing another skin transformation!
For more information on our Face Treatments in Milton Keynes, get in touch with a dedicated member of the team today on 01908 555595.
Treatment Video
Treatment Photos