Regardless of the latest trends and must-have celebrity procedures, there is one particular treatment that remains popular amongst our clients and this, of course, is laser hair removal.
Laser hair removal is by far the most effective way of maintaining silky, smooth skin on a longer-term basis without the need for constant upkeep. But what is laser hair removal, and what can you expect from your sessions? Take a look at our helpful guide for everything you need to know!
What Is Laser Hair Removal: A LasaDerm Guide
Having offered laser hair removal in Milton Keynes for many years, there are many questions that we are regularly asked. As laser hair removal tends to be a treatment that clients consider for quite some time, we thought that we would put your mind at ease by providing you with all of the information you need. Below are some of the most common queries our clients ask: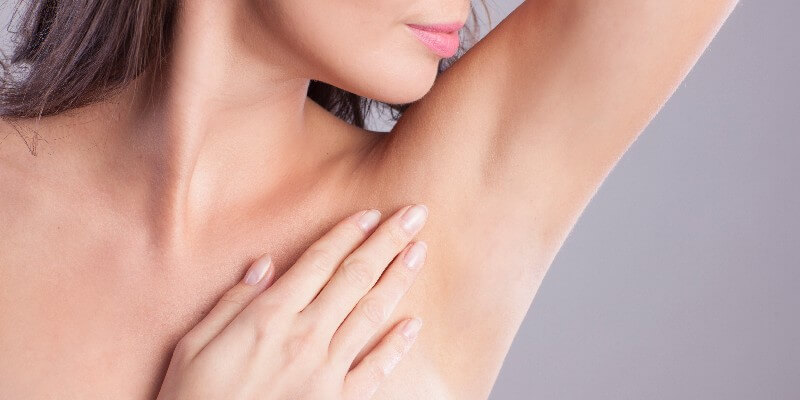 A common question our team are asked during consultations is 'how does laser hair removal work?'. Laser hair removal works by emitting a powerful laser converted to heat, ultimately damaging the hair follicles that produce the hairs. The damage this creates controls future growth and makes it longer for the hair follicles to grow back, meaning you do not have to shave and wax again so soon. Please feel free to give our team a call for more information on women's and men's laser hair removal in Milton Keynes, if you are interested in getting laser hair removal!
The growth of your hair after laser hair removal will vary depending on the area treated as well as other factors. On average, the hair will take about two years to start growing back, which is why we recommend top-ups. Our clients typically book annual top-ups as this allows any newly formed follicles to be targeted before they begin to grow.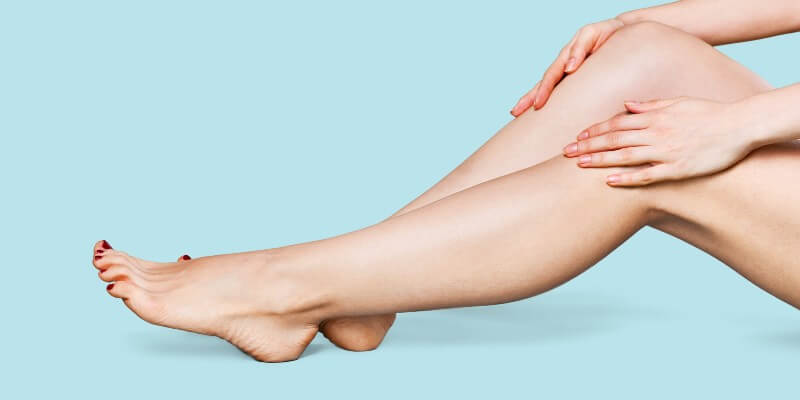 As a medical led skin clinic in Milton Keynes, we are committed to only using the highest quality of equipment. Through using innovative technology, you can achieve a greater level of precision, targeting only the hair follicles without causing any damage to the surrounding skin. This makes laser hair removal an incredibly safe way to achieve permanent hair reduction, suitable for all manner of clients, even those who may have been limited with their results in the past.
Here at LasaDerm, we use Lightsheer technology, which minimises pain, reduces treatment time and maximises efficiency. This technology can treat all skin types with its ability to adjust wavelengths while also providing an abundance of treatments, from laser hair removal to wrinkle reduction. The precise nature of modern laser equipment also means that several areas of the body can be treated on both men and women. This includes not only common areas such as the legs, underarms and back but also the chest and face.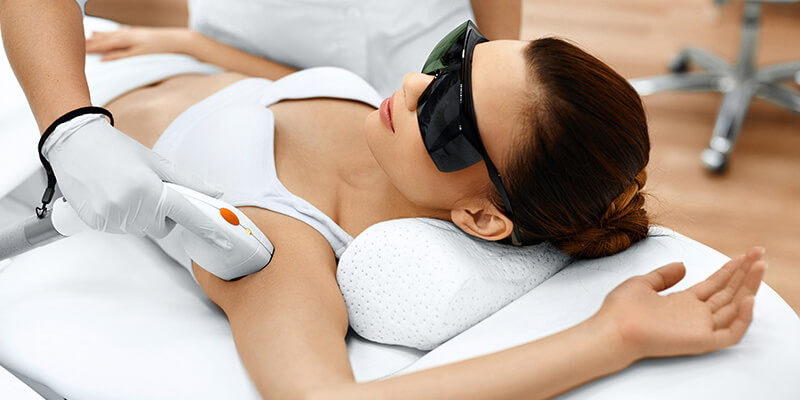 Most of our clients book a course of four to six sessions depending on the treatment area that they choose. For instance, the upper lip will not take as long to achieve full results compared to the legs. These sessions will then need to be spaced out, with four to six weeks between each, allowing the skin plenty of time to heal. More information on how long you need to wait between appointments can be found on the Laser Skin Solutions website.
By beginning your course of sessions the moment the colder months approach, you will have much more time to ensure that you reach full results before you're tempted to wear clothing that will expose your treatment area. It also means that if you do need to schedule a few more sessions, then you will have time to do so before you jet off for your summer holiday, for example.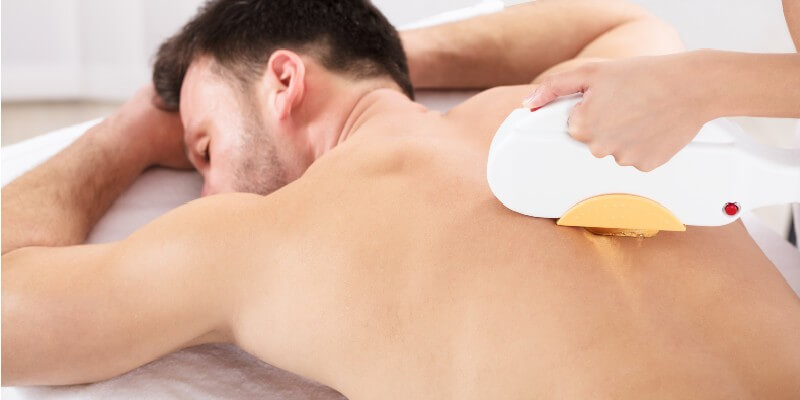 The answer to the question 'how much is laser hair removal?' will vary depending on the clinic you choose. However, you can expect the price to be between £85 and £270 per session (the area or laser hair removal can also contribute to the price).
According to an article published by Hello! Magazine, women spend an average of £8,000 on hair removal in their lifetime, whether this may be the cost of monthly waxing appointments or regularly replacing razors. Laser hair removal, on the other hand, will come at an initial fee of no more than around £1,100 for your entire course of sessions, with single top-up appointments costing far less.
The time between sessions may differ from client to client; this will depend on your skin and hair type and the area on your body you are focusing your treatment on. Most people require 4 to 6 weeks between each session; however, each part of the body requires a different interval length because of their different hair growth cycles, so it depends on what phase your hair growth is at the time of treatment.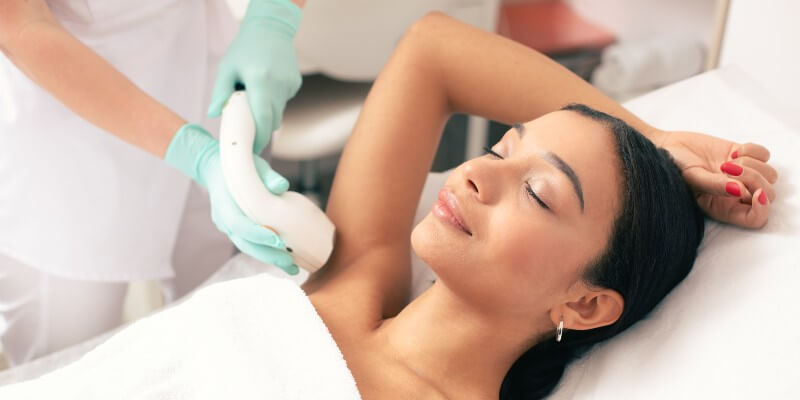 Although laser hair removal is a very safe procedure, it is not recommended if you are pregnant, trying to become pregnant, or breastfeeding. The effect laser hair removal has on a foetus is not fully known because although non-ionising radiation only penetrates the skin a few millimetres, this could still impact the baby.
Moreover, pregnancy causes your body to change, potentially making your skin more sensitive, meaning that laser hair removal might mean you experience more pain, redness or irritation. Also, your body might start to sprout hair quicker than usual, which would lessen the time between each session of laser hair removal, which may not suit your schedule.
When considering this treatment, we are sure that you are wondering, 'is laser hair removal painful?'. You can expect minimal pain/discomfort during your sessions, but this will only last during the session and will depend on what area of the body you are getting the laser hair removal done on. You may be provided with numbing cream prior to the procedure to help minimise the pain, but a lot of clients don't need any numbing cream at all!
The only main laser hair removal side effects are slight redness and irritation. It is important to have a consultation to discuss your skin type and any allergies beforehand, as this will help to prevent crusting and colour changes.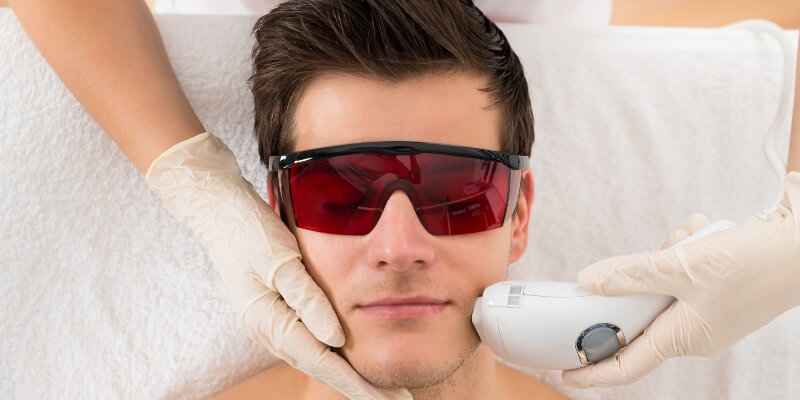 With every treatment provided here at LasaDerm, there are a host of benefits that you can take advantage of. Before deciding whether this treatment is for you, it is important to consider the benefits of laser hair removal. Here are just a few:
Permanent Hair Reduction
As mentioned throughout our article, laser hair removal achieves permanent hair reduction, but how is this possible? The answer is relatively straightforward. During sessions, high-intensity lasers are pressed against the treatment area, which creates light energy. These cause your follicles to overheat, damaging them from the root and, therefore, temporarily disabling hair production. This means that for the first few days after each session, you are likely to notice your hair slowly shedding, which is all part of the process. Once your course of sessions is complete, your results will last for up to two years without maintenance, but with annual top-ups, you will remain hair-free forever!
No More Ingrown Hairs
There is nothing worse than ingrown hairs; not only do they look unsightly, but they can also prove super painful if they become infected. So, you will be pleased to know that laser hair removal is the only method that does not come alongside the risk of ingrown hairs. Why? Because ingrown hairs are caused when the follicles grow back into the skin without breaking through the surface. However, if the lasers disable growth altogether, then it will no longer be possible for the hair to grow inwards.
Improved Skin Texture
If, like many of us, shaving and waxing irritate your skin, then laser hair removal is most definitely a better-fitting route. Although your skin will be slightly red for the first few hours after your sessions, you will not experience rashes or dry skin, which is common when using alternative hair removal methods. This makes it a popular option for those who regularly remove hair from the face on the upper lip or sideburns, for example.
Cost-Effective In The Long Run
Although laser hair removal does come alongside an initial investment, it does, in fact, prove more cost-effective in the long run. Instead of spending money on razors and shaving cream or waxing appointments, you can invest in laser hair removal, which will be complete over the course of a few sessions and then will only require top-up appointments annually. This means that you will spend less time and money on your hair removal solution.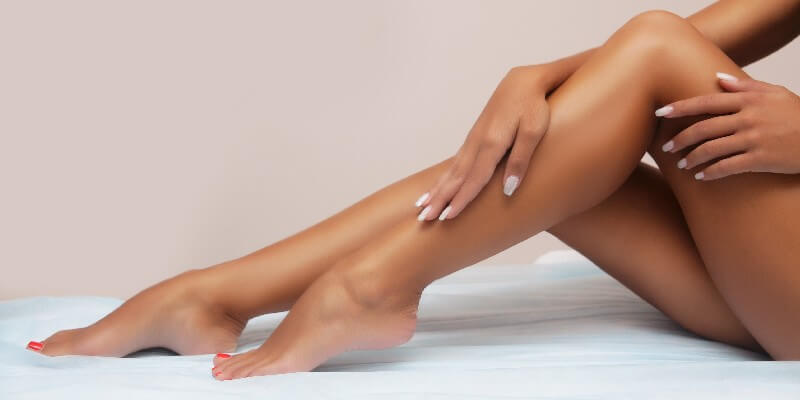 The ideal time to start your laser hair removal sessions is during the colder months, as this will give you at least six months to complete your course before the weather begins to warm up. If you are unsure about whether you should book your first session this month, then take a look at the benefits of booking over winter:
Less Sun Exposure
During your laser hair removal consultation, you will be provided with a list of instructions on how to prepare for your sessions. One key aspect of this will be to avoid direct sun exposure between your appointments and, if you are out in the sunshine, to wear a high SPF.
There are several reasons why you should steer clear from sun exposure; the first is that if your skin is damaged, you will be unable to go ahead with your session. Laser hair removal involves the use of high-intensity lasers, which will be incredibly harmful to areas of skin that are already damaged, sensitive and irritated. This means that you should avoid anything that may cause sunburn, including sunbeds. Along with possible skin damage, if you are someone who tans easily, you may find that during the summer, when your skin is naturally a darker tone, laser hair removal will not be as effective. The lasers work best when there is a clear contrast between your hair and skin as they target the melanin in the follicles.
It is for these reasons that it will become far easier to book your laser hair removal sessions during the winter when sun exposure is already limited. You will be less likely to be outside in direct sunlight, and you can afford to give your sunbed sessions a miss for a few months while the weather is colder.
More Likely To Cover Up
The above benefit of less sun exposure comes hand-in-hand with our next point. During the winter months, we are always wrapped up in cosy jumpers and fluffy jackets, which means that our skin will inevitably be covered. This will most definitely work towards your advantage as not only will you have to avoid sun exposure before sessions, but also after.
Although laser hair removal does not damage your skin, it will make it slightly more sensitive, and you're likely to experience redness. Jumping straight onto a sun bed after your session or sitting in the garden sunbathing will mean that you will burn in minimal time, making it likely that you'll need to cancel your next appointment until the skin has fully healed. Completing your sessions during months where you will always be wrapped up, on the other hand, means that you will allow plenty of time for your skin to recover from sessions, maximising your results.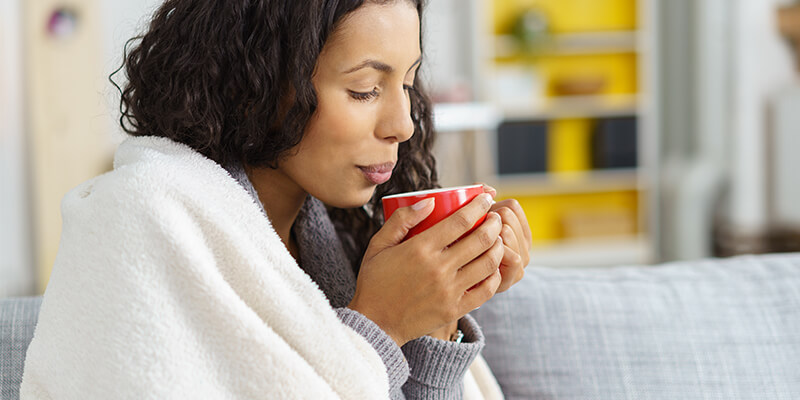 Due to the nature of laser hair removal, your follicles must be actively working their way through the growth cycle in order to be targeted. This means that, unfortunately, during your course of sessions, you will not be able to use any hair removal methods that pull out the hair from the root, such as waxing or plucking. Instead, you will be asked to shave your treatment area a day before your appointment so that the hair is just beneath the surface. It is also important that you do not have any makeup or other products on the skin before your session. This will allow the light energy from the lasers to travel straight down the follicles to the root and impede growth.
If you were to complete your sessions during the summer, then it would be much harder to stick to this routine, especially if you are used to your monthly waxing appointments, for example. There will be a fair few months where you will have to stick to shaving the treatment area based on particular dates, which can become inconvenient in the warmer months. During the winter, on the other hand, we can all admit that we allow our hair to grow far more than we usually would, as you can keep those stubbly areas covered up. You'll be much more likely to persevere with your sessions and see your course out to the end without any temptations in the way.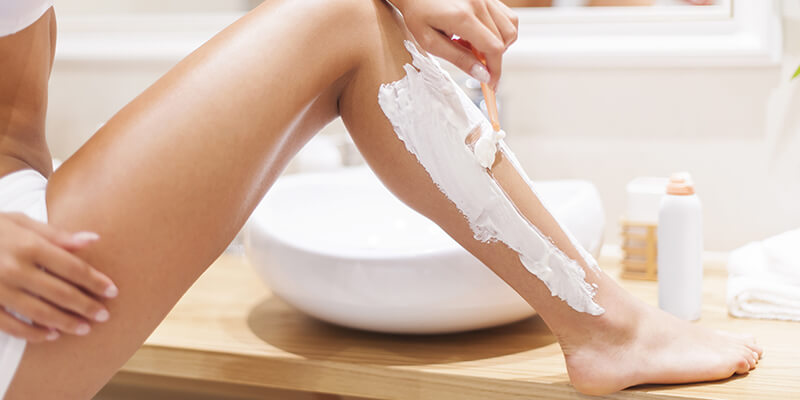 If you have been researching laser hair removal, then you're likely to know already that results do take time. Although you may see a slight reduction in growth after one session, this is not enough to impede the follicles on a longer-term basis. You will need several sessions to ensure that all of the follicles are targeted as the laser can only target those in the active growth phase, otherwise known as the anagen stage. If you have been using different hair removal methods for several years, then it's likely that your follicles grow at different rates, meaning that you will need several sessions to capture them all.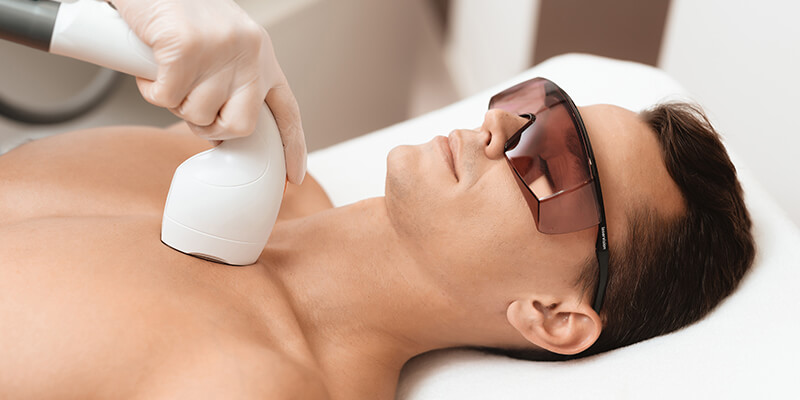 Begin Your Laser Hair Removal Journey!
Now that you are in the loop with all things laser hair removal, it's time to book your sessions ready for the summer months. At our cosmetic clinic in Milton Keynes, we would be more than happy to schedule a consultation to discuss your requirements and begin creating your tailored treatment plan. At the moment, we are also offering a fantastic referral discount; refer a friend to LasaDerm, and you will both receive £50 off your next laser hair removal session!