Botox is by far one of the most popular non-surgical cosmetic treatments in the UK, and is often considered as one of the best ways to enhance your features to boost confidence. There are a host of reasons you may use Botox, from minimising the appearance of fine lines to lifting your brow area, and it can even be used to prevent excessive sweating in the palms of hands and the bottom of feet.
Although it is a widely used treatment, it is still important to consider "should I get Botox?" and if so, where? Factors such as how deep your wrinkles may be can have an impact on whether Botox is right for you. It is also important to make sure that you focus on experience and professionalism rather than price, as this can also determine the quality of the filler and reduces the chance of hitting a nerve or experiencing a botched job.
Should I Get Botox? Everything You Need To Know
There are two main different reasons why clients choose to have Botox. Preventative Botox is best for those in their late 20s and early 30s to help prevent fine lines and wrinkles, whereas enhancing Botox is used on clients of all ages to enhance areas such as lips, chin and cheeks. Regardless of whether you have Botox to prevent or enhance, it is important to make sure that you have all of the information you need before booking in an appointment. You will be provided with advice during your consultation, but here are some things to consider in the meantime: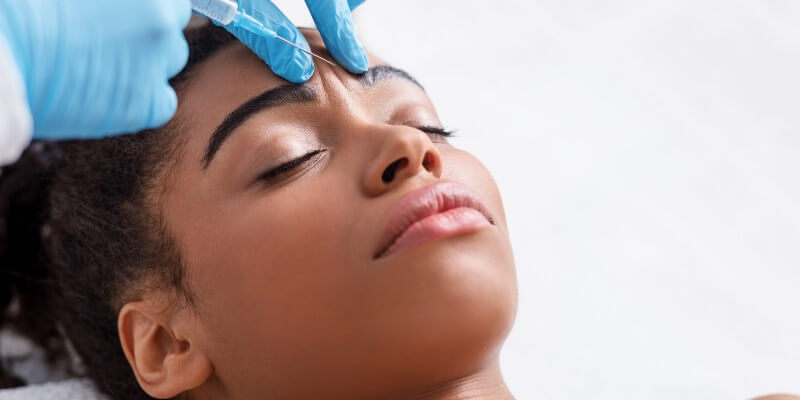 There are some amazing benefits of Botox that you can take advantage of when visiting our clinic for Botox in Milton Keynes. From fixing a concern that lowers your self-esteem to preventing the inevitable wrinkles from appearing, Botox is by far one of the best options for multiple treatments. Not only can you benefit from the diversity of this treatment, but you can also take full advantage of the following:
A natural look can be created
Less invasive alternative to surgery
Can be used to stop excessive sweating
Multiple treatment uses; including wrinkles, drooping eyebrows and more
Treatment is quick
The treatment can be fully customised to your needs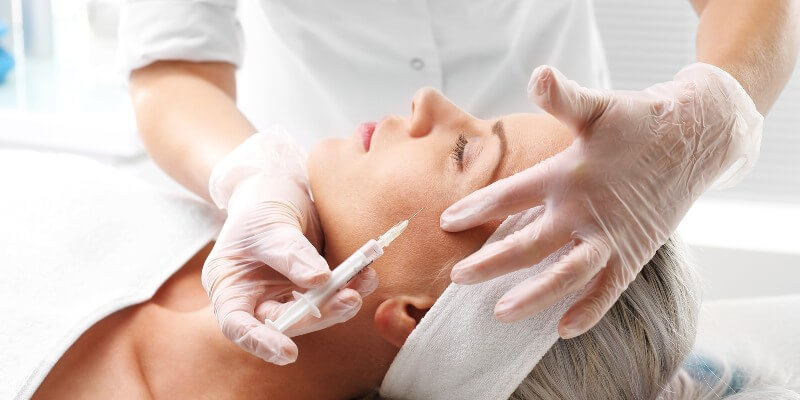 One of the most asked questions at our clinic is "how long does Botox last?". People who have Botox often start to notice some difference after 3-5 days. The effects are at their best around 10-14 days after treatment. Botox is licenced to continue working for 3 months, but in many people, this effect can last much longer. People who have had Botox often notice that over time they need less Botox and not as frequently. This is because the muscle stays relaxed as it stops being as active, and the body "loses" the habit of frowning.
Botox is a great way to great smoother and more youthful skin, but where can you have Botox? You may be surprised that there are a host of locations that you can get Botox, making it one of the best ways to target multiple concerns. Here are some of the areas you can have Botox:
Frown Lines
Vertical lines that appear between the eyebrows are known as frown lines and can start to appear in your late 20s. As you can imagine, these lines are created by frowning, which is something that is extremely hard to prevent. This, along with crow's feet, is one of the most common areas to have Botox, and by injecting frown lines, you can enjoy a more relaxed and radiant appearance.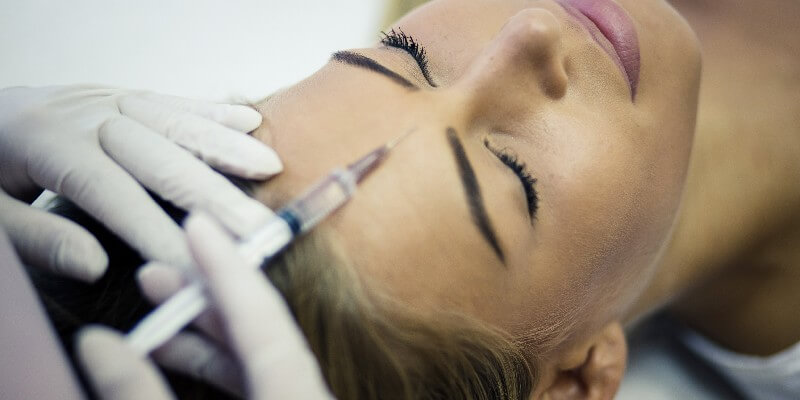 Forehead Lines
Also known as 'surprise lines', forehead lines are caused by multiple things, such as sun damage, genetic ageing and smoking. We recommend that if you start experiencing forehead lines in your 20s or 30s, that you speak to our professional team about preventative treatments. Botox may lessen horizontal lines that appear on the forehead, but it is not always guaranteed to completely remove these lines if they become deep, which is why we recommend preventative Botox.
Eyebrows/Hooded Eyes
Drooping eyelids or eyebrows can not only make you look older, but also change your facial expression drastically. By lifting the eyebrows with carefully placed Botox, you can see an instant lifting effect on the face and a brighter, more youthful appearance. To ensure that this is created properly, it is important that you seek the help of a professional, as an inexperienced or unsanitary clinic could cause further drooping of the eye.
Wrinkles Around The Eyes
Wrinkles around the eyes are most commonly referred to as crow's feet, and is by far the most common reason for clients to book Botox. Crow's feet are mainly caused by smiling, but can also be due to squinting, such as when it's sunny, which is why it is always advised to wear sunglasses. Luckily, Botox is extremely effective at reducing the appearance of crow's feet and is often used in combination with Botox to lift drooping eyebrows and hooded eyes.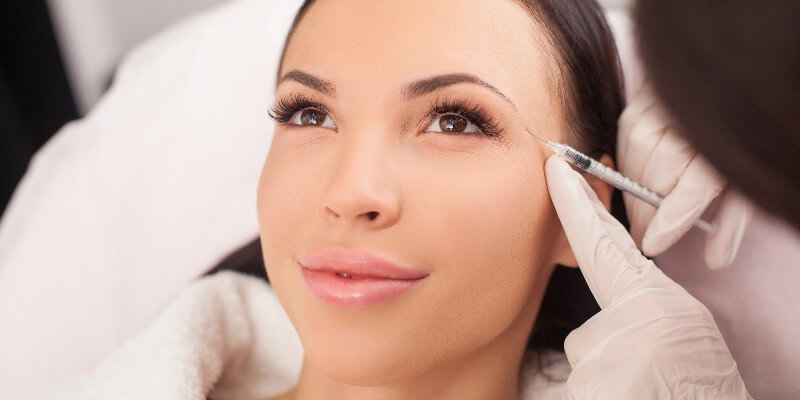 Under The Eyes
Wrinkles and fine lines under the eyes can appear very young with some of our clients in their 20s booking to soften under the eyes. By placing Botox under the eyes, it can smooth the fine lines while also softening dark circles for a brighter appearance. It is incredibly important to note that this area should be approached with caution, as the muscle being injected controls the lower lid; this, again, is why we advise seeking the help of a professional rather than opting for the cheaper alternative.
Lipstick Lines
A common sign of ageing, particularly in those that smoke, is fine lines around the lips. Although Botox can help with this issue, we often advise that our client's book for dermal fillers in Milton Keynes instead. The reason for this is that dermal filler will give the mouth area more movement. Additionally, many clients experiencing fine lines around the mouth also experience lip thinning. This is where dermal fillers will work best, as you can plump your lips to look fuller while also removing fine lines.
Chin/Jawline
Unlike other areas of the face where the main concerns are fine lines and wrinkles, the chin and jawline can experience sagging as you age. This is most commonly caused by genetics, weakened collagen and overworked facial muscles. Botox can help to relax your muscles to create a lifting effect. Although Botox is an option for targeting this issue, we do recommend that you consider a non-surgical facelift as an alternative and more effective method of reducing the appearance of sagging.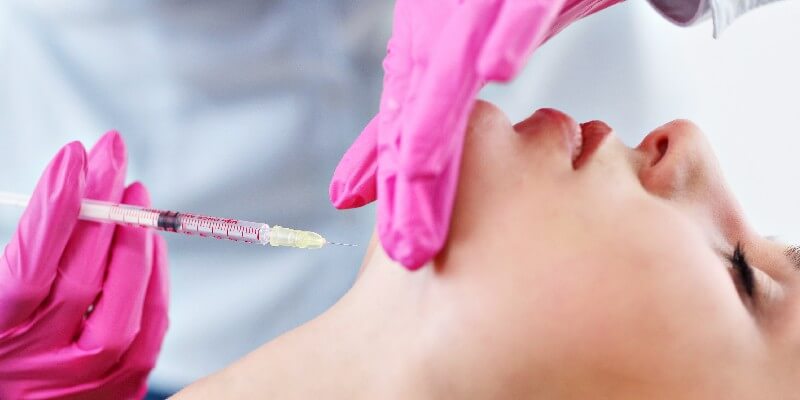 So, we know that Botox can diminish the signs of ageing, but does Botox prevent wrinkles from getting worse? By injecting Botox, you prevent the wrinkles from deepening, which is why it is recommended that you start having Botox in your late 20s and early 30s. The reason for this is that if you prevent fine lines from forming, then these lines won't be able to get deeper. However, one session of Botox will not prevent wrinkles from getting worse, as, over time, your skin will naturally age. This is why you will need top-ups to minimise the chances of wrinkles getting worse.
Many people get confused between Botox and fillers, but both provide very different results and are used for different treatments. So, let's answer the question "should I get Botox or fillers?" by listing the different treatments that they can provide:

| | |
| --- | --- |
| Botox | Filler |
| Wrinkles | Fuller Lips |
| Skin Sagging | Fill Shallow Areas |
| Lazy Eye | Shadow Under Eyes |
| Prevent Migraines | Soften Scars |
| Help Skin Conditions | Soften Static Wrinkles |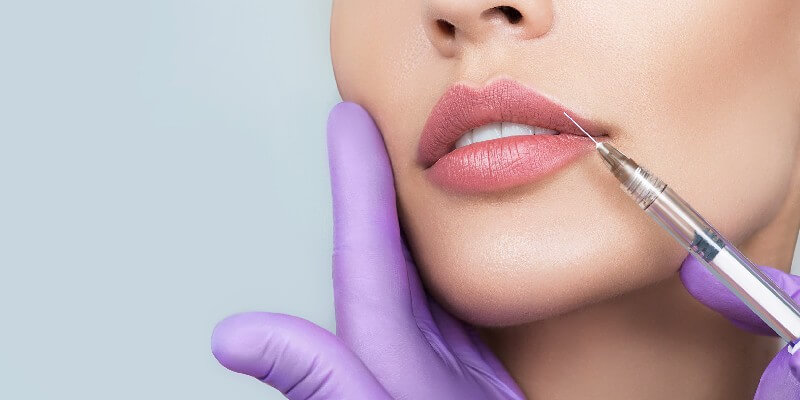 A commonly searched question is, "where can I get Botox?", as there are many places where this treatment is available. You do not need a doctor to inject Botox, which means that you can have the treatment completed by beauticians. Although this comes with the benefit of cheaper treatments, there are a whole host of problems that can occur when your Botox is injected by an inexperienced beautician, such as the following:
Increased chance of side effects
Possibly hitting a nerve
Poor quality products
Unsanitary premises and tools
Unnatural results
When you visit a beautician for your Botox, you are more likely to experience a 'botched' job, which can damage your face permanently. The Sun has examples of botched Botox and what you can experience – please note that this article contains graphic content.
Unlike beauticians, having your Botox injected by a doctor can significantly decrease the chances of damage or side effects. You will be asked for a consultation before your treatment to ensure that you are suitable and to discuss any queries you may have. Our doctors have years of experience and are able to provide you with safe Botox treatments to ensure optimum results without causing harm.
Whether you are looking for Botox or fillers in Milton Keynes, please feel free to get in touch with our team to book a consultation.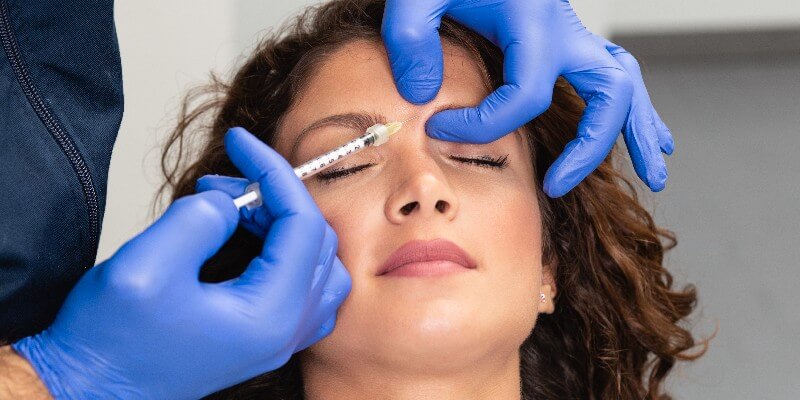 There are a few, minimal side effects of Botox that are temporary and will fade after a few days. The risk of having these side effects are also reduced when booking treatments with a trained and experienced professional. Some side effects include the following:
Redness
Swelling
Slight bruising
Dry eyes
Stiffness
If you do experience any of these side effects, then they should subside after a few days. However, if you are still experiencing side effects after a week, then it is important that you contact our team or your local doctor immediately.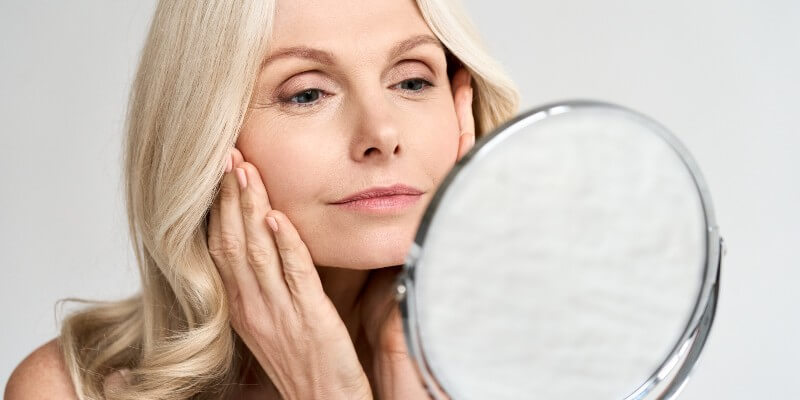 Is Botox Right For You?
If you have been considering Botox, then we hope that our guide has given you reassurance and a better understanding of the treatment. If you have any further questions, then you are always more than welcome to speak with our team. You will be able to speak with a professional that can offer advice, not just on Botox but also other treatments such as fat freezing in Milton Keynes and laser hair removal in Milton Keynes.