If your skin is looking dull and lacklustre, you may be wondering what the cause is and how you can bring back your glow. As with any skin concern, there are many potential triggers, whether it be the change in weather or harsh skin care products. Luckily, there are now many wonderful treatments, hydrating masks and more, all guaranteed to leave your skin feeling revitalised and looking radiant. Take a look at our guide on dull skin for everything you need to know!
How To Brighten Dull Skin | A Lasaderm Guide
At our cosmetic clinic in Milton Keynes, we offer a variety of transformative, non-surgical cosmetic procedures that address a whole range of skin concerns, from dullness to wrinkles and pigmentation. As a team of medical professionals fully trained in administering several treatments from the HydraFacial to fillers in Milton Keynes, we have the necessary expertise to advise on the best treatments for tackling dull skin, which is why we've put together this article outlining the options available to you.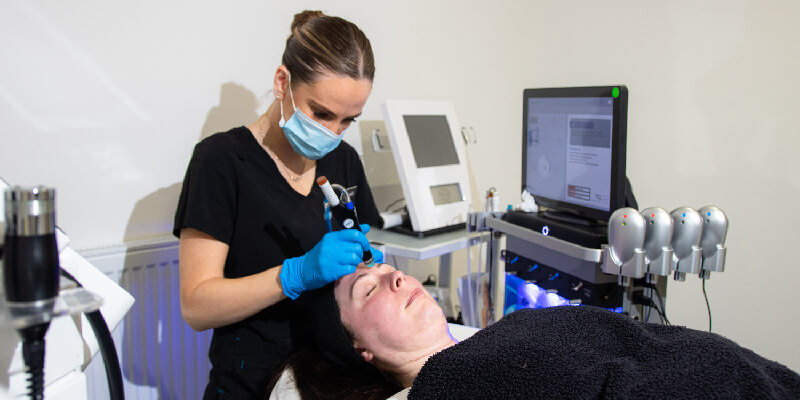 If your skin is 'dull', it lacks radiance and may be dry and uneven in colour or texture. This means that it does not reflect light well or uniformly, which is what creates that youthful glow we all desire.
There are several possible causes of dull skin, and it can be helpful to identify which apply to you in order to treat it effectively. These are as follows:
Dryness – Dry skin that cracks and peels disrupts the smooth surface of your skin, preventing it from uniformly reflecting light. Along with being dehydrated, your skin will not retain any moisture, making it look deflated and dull.
Ageing – Although inevitable, ageing causes wrinkles and sagging; these are natural side-effects of the ageing process but create an uneven texture that does not uniformly reflect light, which creates dull and dehydrated appearing skin.
Acne – Scars caused by acne can give your skin a rough texture and result in hyperpigmentation, both of which result in light being reflected less evenly by your skin and creating the look of your skin being dull!
Stress – Stress is one of the biggest causes for your skin looking and feeling lacklustre, along with an abundance of other health problems. When you are stressed, your flight or fight responses kick, which means your blood flows away from your face and into other parts of the body, resulting in your skin lacking what it needs to remain glowy and lively.
Lack of sleep – Not allowing yourself to get the much-needed peaceful sleep each night may result in your skin being unable to get the chance to renew itself, so after a few nights of disrupted or lack of sleep, you will notice a tired complexion!
Leaving makeup on overnight – Leaving your makeup on overnight causes multiple issues, including making your skin appear dull; by doing this, you are preventing your skin from refreshing and repairing itself, which can lead to dull and ageing skin.
Thankfully, there is a range of treatments for each of these causes of dull skin, should you want to improve your skin's radiance.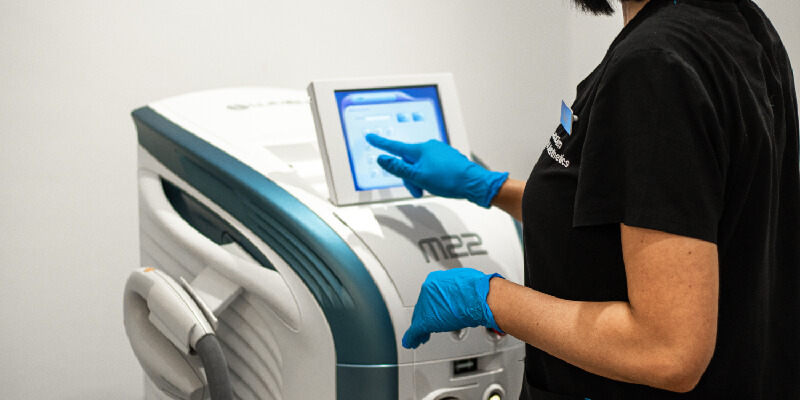 At our cosmetic clinic in Milton Keynes, we offer a multitude of different treatments that are perfect for gaining back your radiant, glowy skin and leaving you feeling as refreshed and rejuvenated as possible! We always ensure to only provide high-quality and safe treatments which are:
PRP Skin Rejuvenation
Our PRP skin rejuvenation treatment utilises the natural processes of the body to brighten dull skin. It's not hard to see why this treatment, which is also called a vampire facial, is so popular amongst celebrities: it smooths and improves the elasticity of the skin, with no surgery required!
During this treatment, samples of PRP (Platelet-Rich Plasma) are acquired from the patient's blood and concentrated. Platelets are responsible for forming blood clots in the body to allow wounds to heal, making them ideal for treating and healing the skin. The PRP is either injected straight into the skin or administered via microneedling and massaged. It works by stimulating collagen production, regenerating tissue and producing a smooth, fresh, youthful appearance.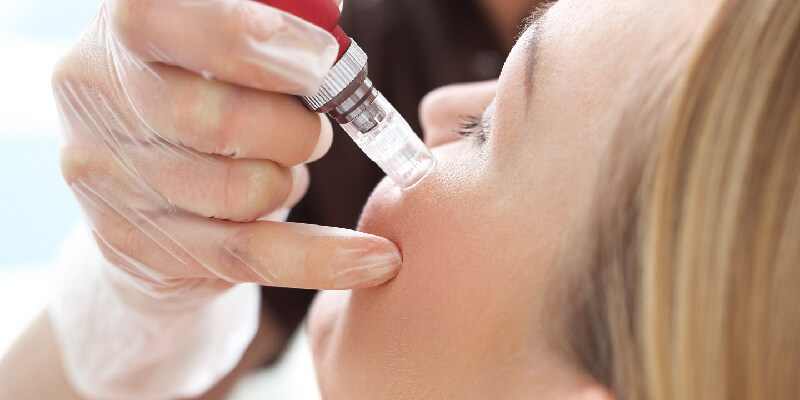 Profhilo
Upon receiving our Profhilo treatment, clients will notice prolonged effects, including skin that is hydrated, lifted and tightened, alongside a significant reduction in dullness. This revolutionary, non-surgical treatment involves the injection of a stabilised product under the skin in particular areas.
The injected product works by stimulating skin cell receptors, triggering natural processes in the body, which result in skin that is firm, smooth and tightened. The product contains hyaluronic acid, a substance that aids your skin in water retention. This means that the Profhilo treatment will hydrate even the deep layers of your skin for a youthful and radiant appearance.

HydraFacial
The results of our rejuvenating HydraFacial treatment are instantly noticeable! It effectively cleanses, hydrates and exfoliates and is suitable for almost anyone, with tailored treatment options to suit your skin. This treatment is the perfect non-surgical solution to reduce dullness of the skin, as it tackles fine lines and wrinkles, pigmentation, dryness, and congestion.
This award-winning treatment is conducted using advanced medical technology and consists of three steps. These are as follows:
Cleanse & Peel – The skin is carefully exfoliated, exposing a healthy layer.
Extract & Hydrate – Vortex extraction technology is utilised to clear congested pores.
Fuse & Protect – Antioxidants and peptides are used to enrich the skin.
The HydraFacial treatment is highly effective for those who struggle with acne flare-ups: it unclogs pores, preventing the build-up of dirt, oil and bacteria, as well as gently fading acne scars through exfoliation. Please feel free to get in touch with our team about our HydraFacial treatment if you are thinking about booking in with us.

Skin Peel
The Perfect Peel is our incredible skin peel treatment that reveals long-lasting results from day seven. It transforms skin from dull to smooth, bright and firm with a combination of the powerful antioxidant Glutathione and five low concentrated fruit acids. This non-surgical skin peel treatment is suitable for all skin types and causes minimal pain. Other benefits of The Perfect Peel include:
Reduced appearance of sun damage, age spots, acne scars and hyperpigmentation
Prevention of the formation of wrinkles
Reduction in pore size
Why not get in touch with our team to book in for a skin peel treatment at our skin clinic in Milton Keynes?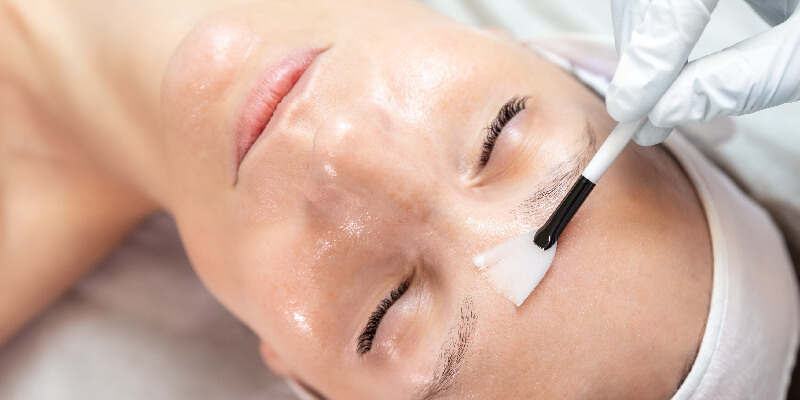 Although our treatments for dull skin are highly effective, caring for your skin afterwards is essential to ensure that your skin remains healthy, radiant and hydrated. This is why we have included this guide to the best skincare products for preserving the results of your skin treatments and keeping dull skin at bay.
At Lasaderm, we recommend IMAGE Skincare products to all of our clients. This clinical skincare brand uses ingredients that are scientifically proven to be effective, with formulas created and tested by qualified professionals. There are several IMAGE product ranges that target different skin concerns, several of which can result in dull, tired-looking skin.
The Vital C RANGE
The Vital C collection is IMAGE Skincare's original and most popular collection. It is intensely hydrating and will nourish and revitalise skin that is dry, sensitive and prone to irritation and redness, giving it a youthful radiance. The collection includes many hydrating products, including a cleanser, several serums, masques, and facial oil.
The Ageless Range
IMAGE Skincare's Ageless collection is the perfect solution for those looking to enhance the effects of anti-ageing cosmetic treatments. The products in this collection help treat and prevent fine lines and wrinkles, rejuvenating the skin and giving it a youthful glow.
The Ormedic Range
The Ormedic range utilises potent, clinically-proven botanical ingredients to nourish, protect and smooth skin, to prevent dullness. The products in this collection work by restoring a healthy balance to the skin without stripping it of all of its natural oils.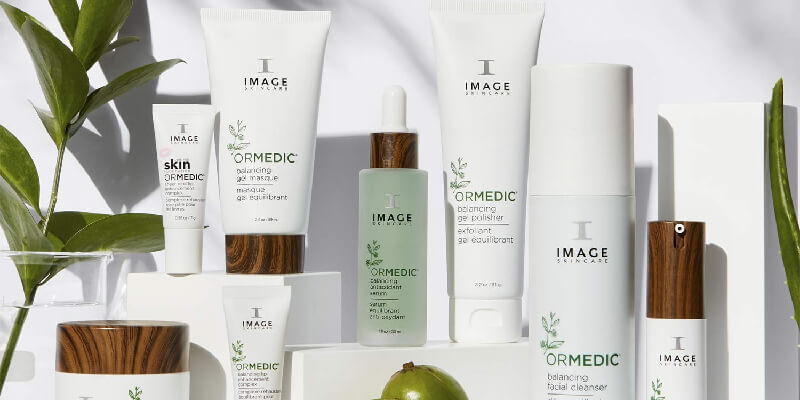 The Clear Cell Range
The Clear Cell range consists of two collections. The Clear Cell blemish treatments are deeply clarifying, removing built-up dirt and oil from the skin for a smoother, more radiant appearance. Meanwhile, the Clear Cell exfoliating solutions help remove and prevent the build-up of dead skin cells, giving the skin a youthful glow.
The Iluma Range
Products in IMAGE Skincare's Iluma collection remedy dark spots and uneven pigmentation, both of which can cause the skin to appear dull and lacklustre. The range includes a brightening cleanser, exfoliating powder, serum and eye crème, all of which illuminate the skin while cleansing and hydrating it.
The MAX™ Range
The MAX™ collection utilises advanced, next-generation technology to rejuvenate skin. Several products in the range are formulated using potent ingredients such as stem cells, peptides and antioxidants, which help smoothen, hydrate and preserve the skin, giving it a youthful appearance.
Prevention+
The importance of protecting your skin from the sun's UV rays cannot be understated. Not only does exposure increase the odds of skin cancer developing, but it also encourages the formation of wrinkles. To reduce these effects of sun exposure, we suggest wearing sunscreen daily, even in the winter months. IMAGE Skincare's Prevention+ collection includes broad-spectrum moisturising sunscreens with SPFs ranging from 15 to 50. This selection of products is perfect for daily use, offering matte and tinted options, allowing you to achieve the finish you desire.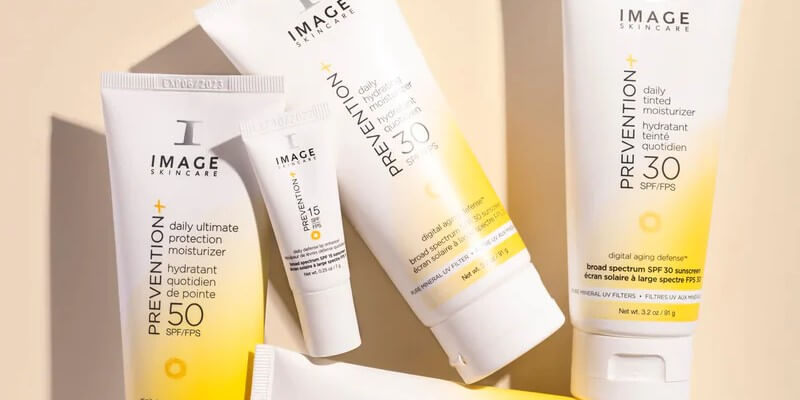 The Best Ways To Brighten Dull Skin
We hope that our article has helped introduce you to the wealth of great treatments ideal for brightening dull skin. If you are sick of skin that is textured, dry, wrinkled, or simply lacks radiance, why not get in touch with our team about the treatments mentioned in this article? The team at our cosmetic clinic in Milton Keynes are fully qualified and highly experienced in many different cosmetic treatments.
Many of the causes of dull skin are also common signs of ageing. If you are interested in anti-ageing treatments, please feel free to contact our team about the options we offer, such as our popular fillers in Milton Keynes. Why not also check out our previous article to find out more about the available anti-ageing treatments?