Get in shape with our fat-busting treatment which now includes fat freezing the love handles, podgy bellies, back or bra fat, man boobs and even a double chin.
Get In Shape With The Innovative Fat Freezing Treatment!
Thanks to the use of clever technologies such as 3D Lipo, which is a non-surgical procedure endorsed by celebrities near and far; you can now FREEZE flabby skin without incisions, pain or the recovery time associated with surgical liposuction. 3D Lipo utilises fat freezing which is more commonly known as Cryolipolysis, Cryo or Cool Sculpting to zap fat. Cryolipolysis is designed to shift fat from podgy bellies, love handles, back or bra fat, man boobs, and a double chin.
Many less sophisticated Lipo devices use lasers as the medium to remove fat, but they are dependent on significant immediate exercise to achieve results. This, for me, always begs the question "is it the procedure or the exercise that is producing the results?". We know that exercise is an integral part of a healthy lifestyle, but if you are fairly active and just not able to shift those pockets of stubborn fat, then that is where these procedures should fit in.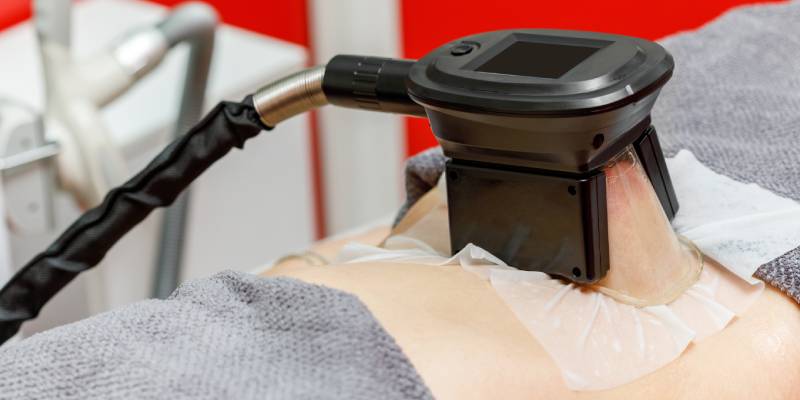 What Is Cryolipolysis & What Does In Involve?
Cryolipolysis is a one hour, no fuss, no mess, fat-cell-destroyer that requires neither healing time nor a single stitch, removing the formality of alerting one's spouse to the fact that you are having something done.
During a Cryo session, a moulded cup is fitted over the stomach, love handles, back fat or double chin for example; heavy-duty suction pulls the pudge inside the cup where it's chilled to -4 C. Some of the fat cells are destroyed and ultimately disposed of by the liver, a process that can take up to 3-4 months. A minimum of 25% reduction in fat cells that fit inside the cup is achieved – that's a very high level of efficacy. As clinicians, we need to know that the treatments we offer are safe, effective, scientifically based and fit in with our holistic care for our clients. 3D Lipo has delivered that for us!
Why wait until the New Year? It's been a funny kind of year, so why not treat yourself or a loved one to a great start in 2021? Book in with LasaDerm for a free, no-obligation consultation!
DOUBLE CHIN – 2 TREATMENTS – NOW ONLY £400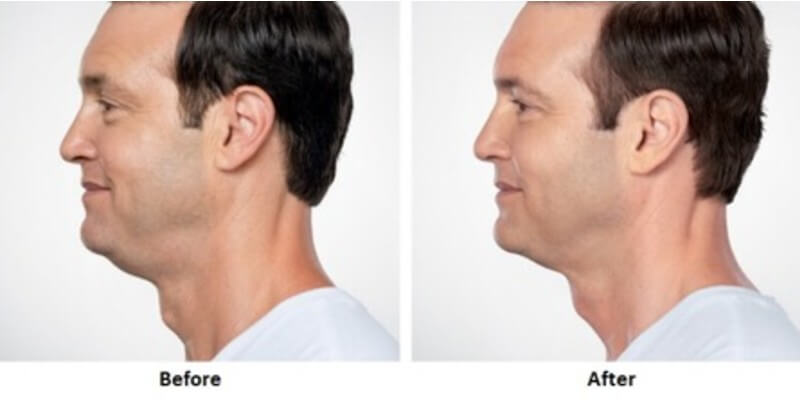 STOMACH, FLANKS OR BACK FAT – 2 TREATMENTS – NOW ONLY £400