Our Client's Story
Our lovely client, Gillian, came to LasaDerm as she was feeling self-conscious about her lips and was interested in our popular lip fillers in Milton Keynes. She wanted more volume, which she felt would help boost her confidence.
During her consultation, Dr Nnadi discussed Gillian's reasons for coming to see him to ensure that a lip enhancement treatment was the right route for her. He discussed what the treatment involves, including the use of a cannula, which minimises the number of injections and, therefore, reduces bleeding, bruising and swelling.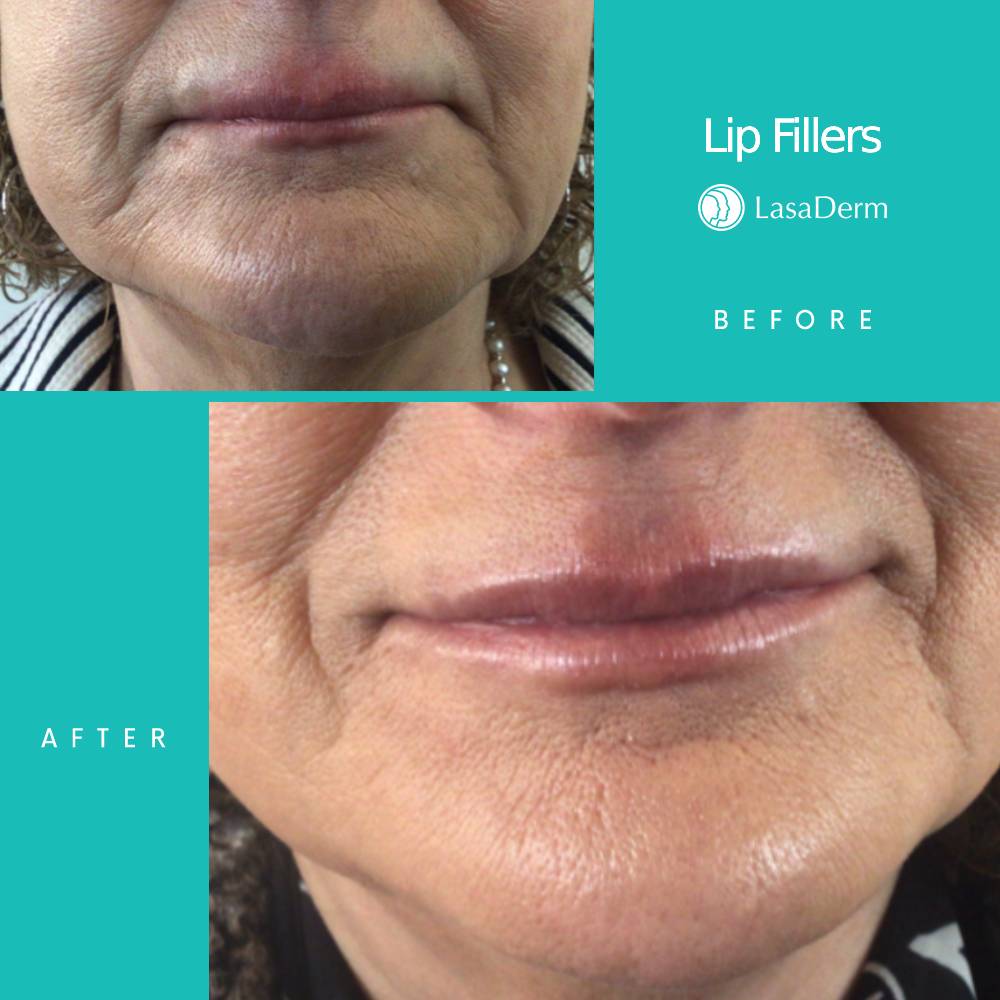 Treatment Information
Following Gillian's treatment, Dr Nnadi advised that the lips could remain swollen for a few days and to apply ice when she got home. Gillian booked to return to our clinic after two weeks to review her results and see whether any more filler was required.
Upon visiting for her two-week review, Gillian was very happy with the outcome of her treatment. We were thrilled to hear this feedback and that Gillian's confidence had been restored.
We urge anyone who is thinking about having our lip enhancement in Milton Keynes to book a consultation with Dr Nnadi or Dr Merali, who will discuss the treatment and whether it's right for you.
"I feel great for my age!"
"Good morning team, I wanted to write to let you know how extremely pleased I am with the lip enhancement and the Botox treatment I received recently. After reading some reviews on the internet, one could be discouraged from having treatments. However, at Lasaderm, you could not be in better hands. They are professional and caring. The staff listen to your needs, and everything is explained in full. The clinic is exceptionally clean, and all Covid protocols have been strictly adhered to. My grateful thanks go especially to Dr Andrew Nnadi, who expertly performed my lip enhancement. Dr Nnadi took time to plan what I wanted and was thoughtful to use a small cannula, which he explained would limit any bruising. Dr Nnadi's assistant had already anaesthetised my lips, and I felt no pain. The Botox has prevented me from crow's feet and frown lines. I feel great for my age! Thank you again, team."