Chris & Gabby – Britain's Golden Badminton Couple
Britain's Golden Badminton player, Chris Adcock, visited the LasaDerm Clinic to undergo one of our minor surgery treatments. The English tennis player had a mole that he wanted to be removed, and trusted our professional surgeon; Dr Dewji, to perform the procedure.
On the day of the treatment, Chris brought his lovely wife, Gabby, with him along to meet the team here at LasaDerm. As you can see from the photo below, Chris was delighted with the results of his mole removal, and we had a great day getting to know the sporting duo.
For more information about this treatment, head over to the Mole Removal Page.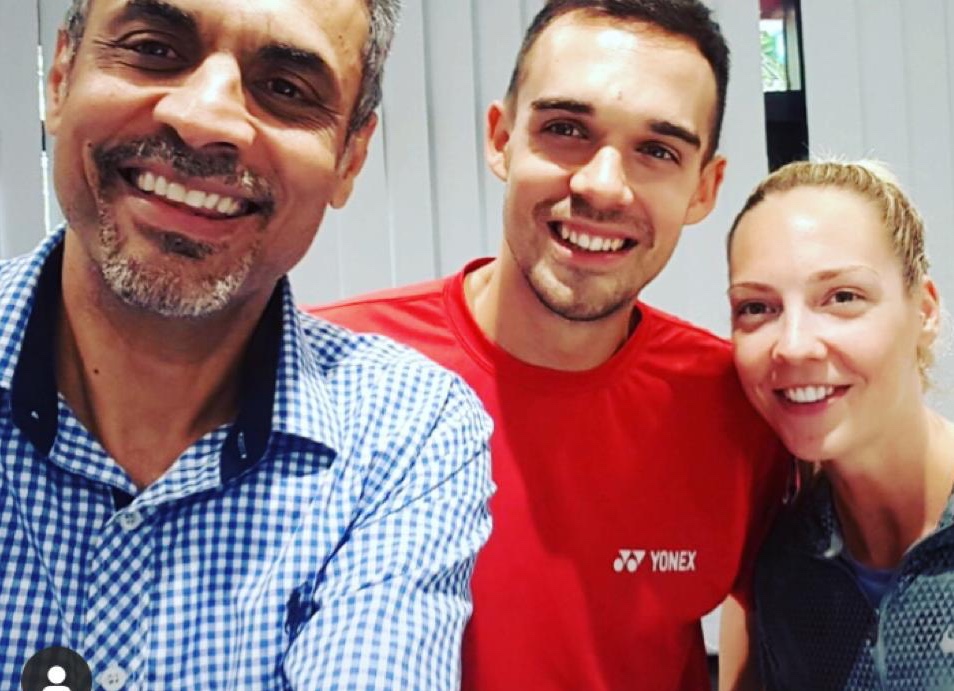 Book an Appointment with us Today!