Book an Appointment with us Today!
About Our Rhinoplasty Non-surgical Nose Jobs
The nose is the face's central feature, which means its appearance will have a significant effect on a person's facial aesthetics. So if you are unhappy with the shape of your nose then the non surgical nose job with dermal fillers at LasaDerm could be the answer.
As a new alternative to nasal surgery (surgical rhinoplasty), the non-surgical nose job involves injecting small amounts of hyaluronic acid filler around the nose, which works to alter its shape, size and symmetry.
A tip projection can also be carried out where dermal filler is injected into the tip of the nose, giving it a lifted appearance, which results in better symmetry and more defined contours of the nose.
The non-surgical nose job will only take around ten minutes. The procedure is significantly less expensive than surgery and also prevents the side effects associated with it, such a scar formation and loosening of nasal cartilage.
Non surgical rhinoplasty is a safe, non-invasive alternative to traditional rhinoplasty. This is an excellent, affordable option for people who want to change the shape of their nose but do not want surgery. Results are instant; there is no excessive downtime, no general anaesthetic and no prolonged healing and results can last up to one year and in some cases even longer.*

Before & After Pictures
Before and after pictures of our treatments are an important source to give potential clients an insight into our work and show just a few of the many reasons behind our ever-growing success.
The nose is the central point of the face, so if there are aspects of your nose that you dislike, it is easy for it to start to knock your confidence. Not all issues require going under the knife, and many nose defects can be solved quickly, easily and relatively painless through our rhinoplasty non-surgical nose job.
Book Appointment
Non-surgical Nose Job Before and After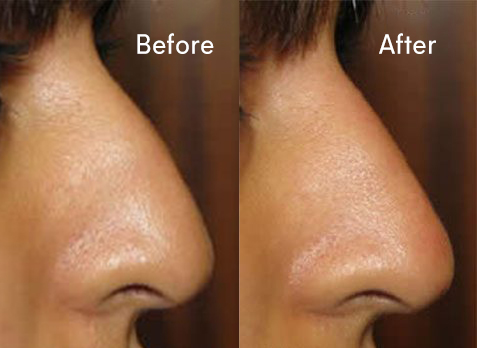 Non-surgical Nose Job Before and After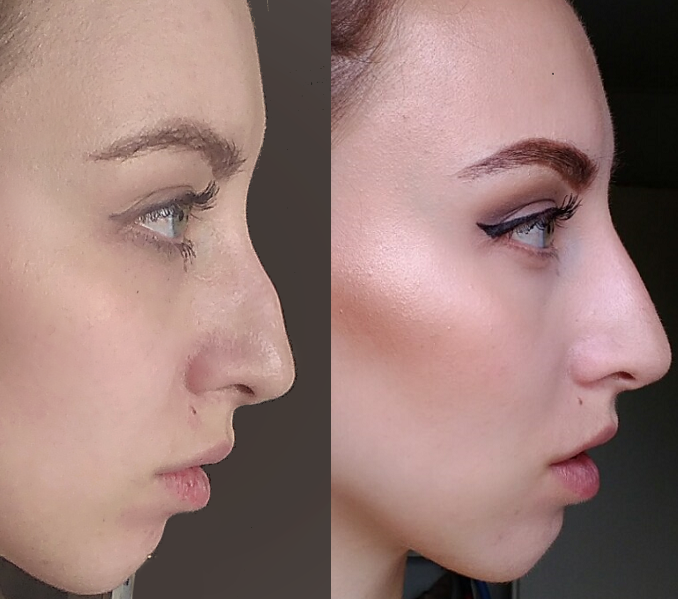 Non-surgical Nose Job Before and After
Non-surgical Nose Job Before and After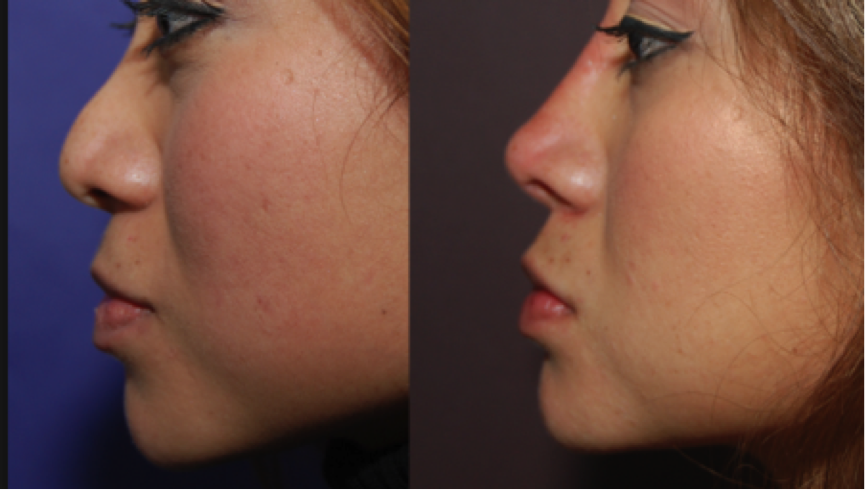 Non-surgical Nose Job Before and After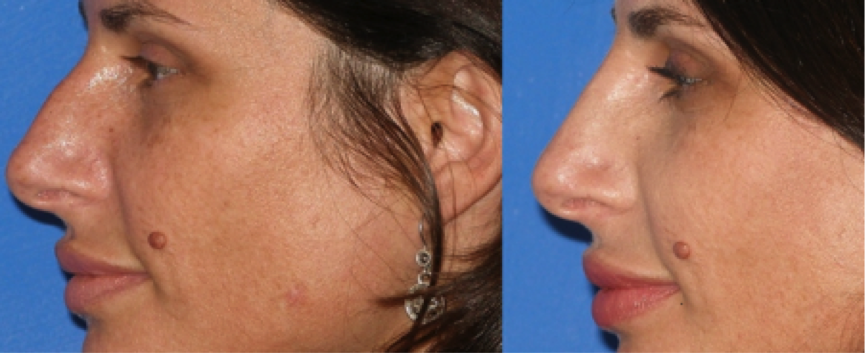 Non-surgical Nose Job Before and After

Our Prices
| No. Of Areas / Treatment | Price |
| --- | --- |
| Non-surgical Nose Job | £350 |
See Recent Case Studies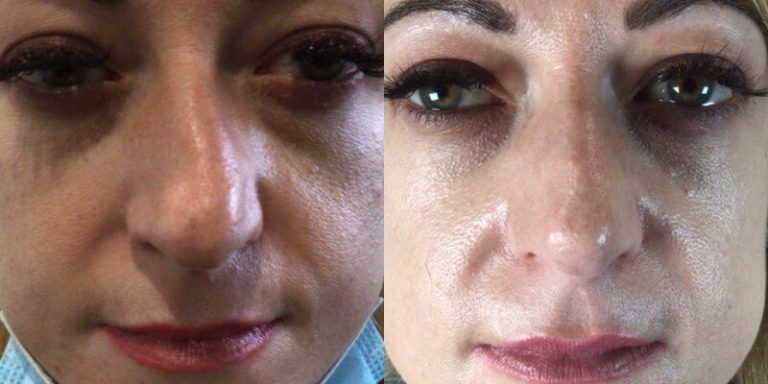 Condition:

Unhappy With Nose Shape

Treatment:

Non-Surgical Rhinoplasty
Read Story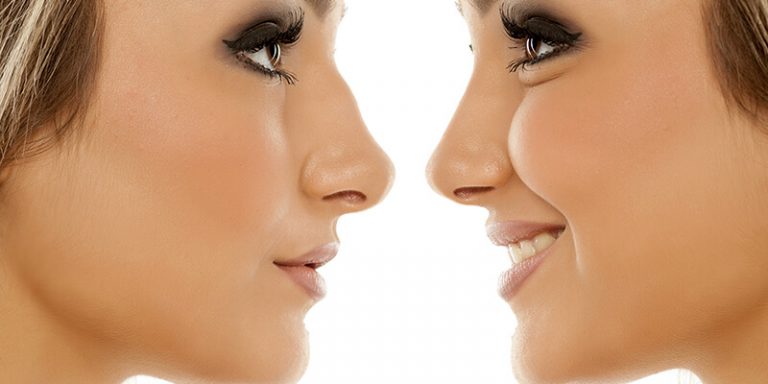 Condition:

Unhappy with shape, size and appearance of nose

Treatment:

Non-surgical 10-minute nose job with dermal filler
Read Story
Customer Testimonial
"I was one of the many people who had what they call a "ski slope" nose, and it was one of my biggest insecurities. I was always too scared to have surgery after hearing so many horror stories of nose jobs going wrong, so I decided to look into other methods. After chatting with the lovely team at LasaDerm, they solved all of my worries and suggested I had dermal fillers instead. I am absolutely thrilled with my results, they managed to smooth out the bridge of my nose completely, I wish that I had found out about them sooner!"
Abbie Fleming
24th September 2021