Marnie from MTV's Geordie Shore
We recently had the pleasure of meeting the lovely Marnie from MTV's Geordie Shore. She brought her mum along to the LasaDerm clinic to treat her to Anti Wrinkle Injections. She opted for this treatment in order to preserve youthfulness and prevent the appearance of wrinkles.
The injections work by injecting very low toxins into specific muscles. This then relaxes the muscle, preventing contraction. It's the repeated contracting of these muscles that causes fine lines and the skin to crease.
If you are interested in Botox, then head over to our Anti Wrinkle Injectables page.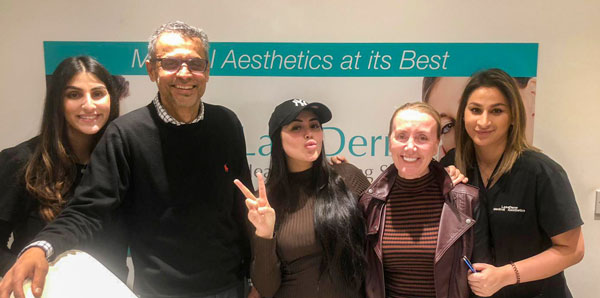 Book an Appointment with us Today!