Book an Appointment with us Today!
About Our Semi Permanent Makeup
At LasaDerm our skilled and passionate semi permanent technician is trained by the reputable Finishing Touches Group so you can be assured of the best service and results in a professional environment that will make you feel safe and cared for. Whether you are 18 or 88, we have a treatment that will not only simplify your make up routine, but will make you look and feel great!
For perfectly balanced and shaped eyebrows, for a lipstick that stays put and for non-smudge eyeliner, semi permanent make up is every woman's answer.
Coloured pigments are implanted into the skin to replicate make up, creating a beautiful and fresh look that lasts all day, every day, slowly fading over years.
What is Semi Permanent Makeup?
Semi Permanent makeup is an advanced form of tattooing where state of the art equipment and needles are used that have been specifically developed to work around the delicate areas of the face.
At LasaDerm pigment is implanted into the dermal layer of the skin using our state of the art Nano Precision Plus Technology designed specifically for cosmetic tattooing. Our digital machine, needles and ink are very different to conventional machines and inks used in tattoo studios and much higher quality than those used in many beauty salons. Each shade is created from only the finest, medical grade mineral pigments which are hypoallergenic and perfect for sensitive skin.
The eyebrow treatment can last for up to 2 years depending on your skin, with eyeliner and lips having a much longer lifespan. Because it is semi permanent it is important to choose a reputable permanent makeup technician. You can be assured that at LasaDerm our semi permanent procedures are carried out in accordance with strict health and safety protocols utilising single use sterile needle cartridges so you can be sure to be in safe hands. Our technician will offer you the very best treatment, personalised just for you that will be both subtle and effective with the peace of mind that you are in safe hands.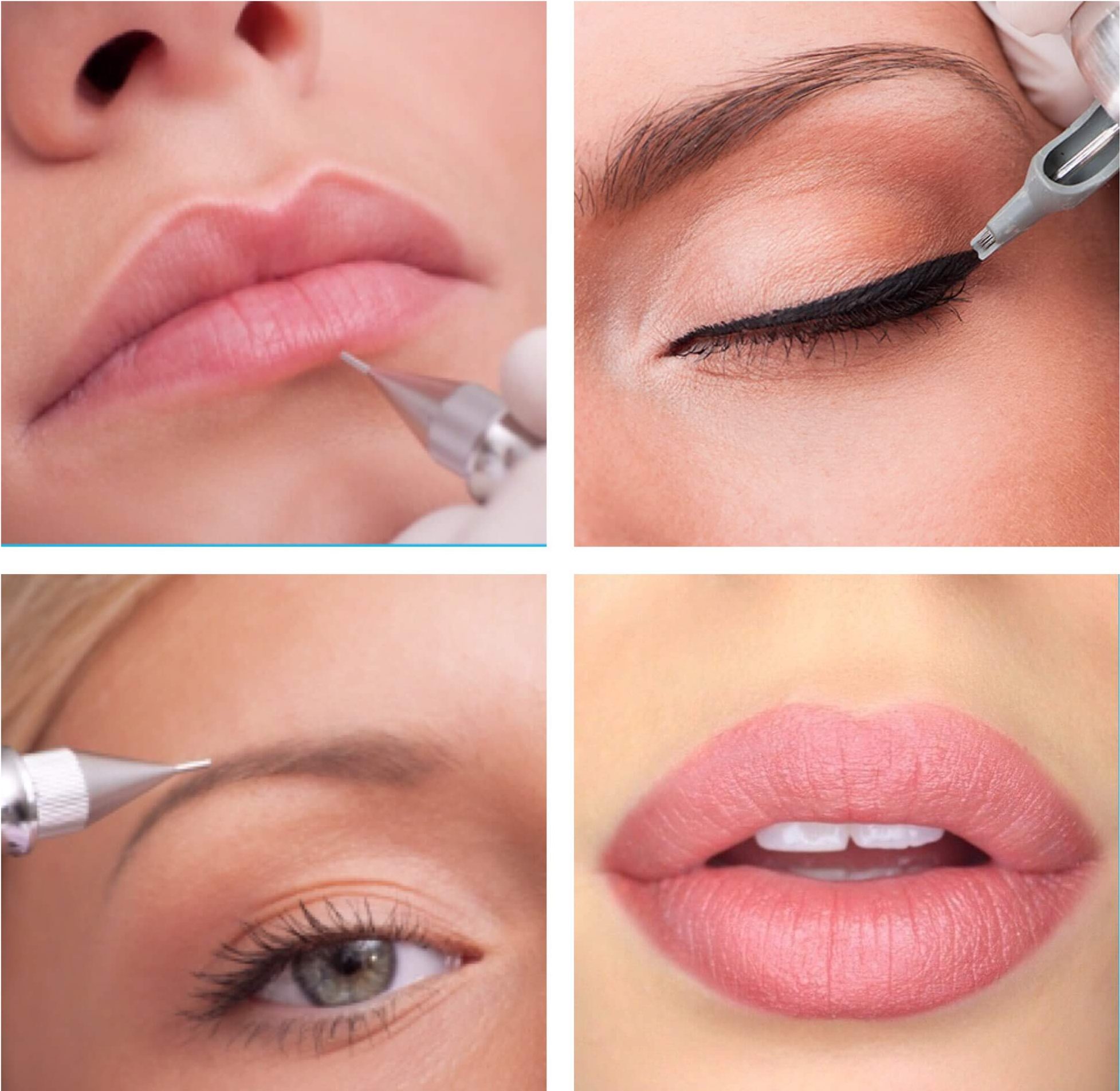 Our Semi Permanent Technician
Zam D is an elite semi-permanent makeup artist having trained with the reputable finishing touches group. Her specialty is her ZD combination eyebrow which combines her 3D hair stroke technique and her shading technique. Zam began her career in the bright lights of New York where she began as a makeup artist working with some big names in the fashion industry. She has since built up a substantial following on social media sharing her makeup techniques with the world! Her training and additional skills in the art of makeup means that our clients are in the hands of someone who fully understands what will work for them.
Semi Permanent Makeup Treatments
Here at LasaDerm, we do not limit ourselves to just one semi-permanent makeup treatment; we want to make our procedures the perfect solution to as many clients as possible. Take a look at our three primary treatments and what they would entail.
Customer Testimonial
"I hated the fact that my eyebrows were so light and fair, I always dreamed of having a more defined, darker brow meaning that I spent years filling in and shaping my eyebrows every morning. I decided to look to LasaDerm for a solution, and they didn't disappoint! I would highly recommend their eyebrow semi-permanent makeup, they achieved the exact look that I had described to them, and the final result was so natural looking. I have had so many compliments on my eyebrows since – thank you, guys! "
Evie Jacobs
16th January 2017